Culture wars claim M&Ms, new AI problems for CNET and more
Plus: How luxury developers are courting influencers without spending a dime.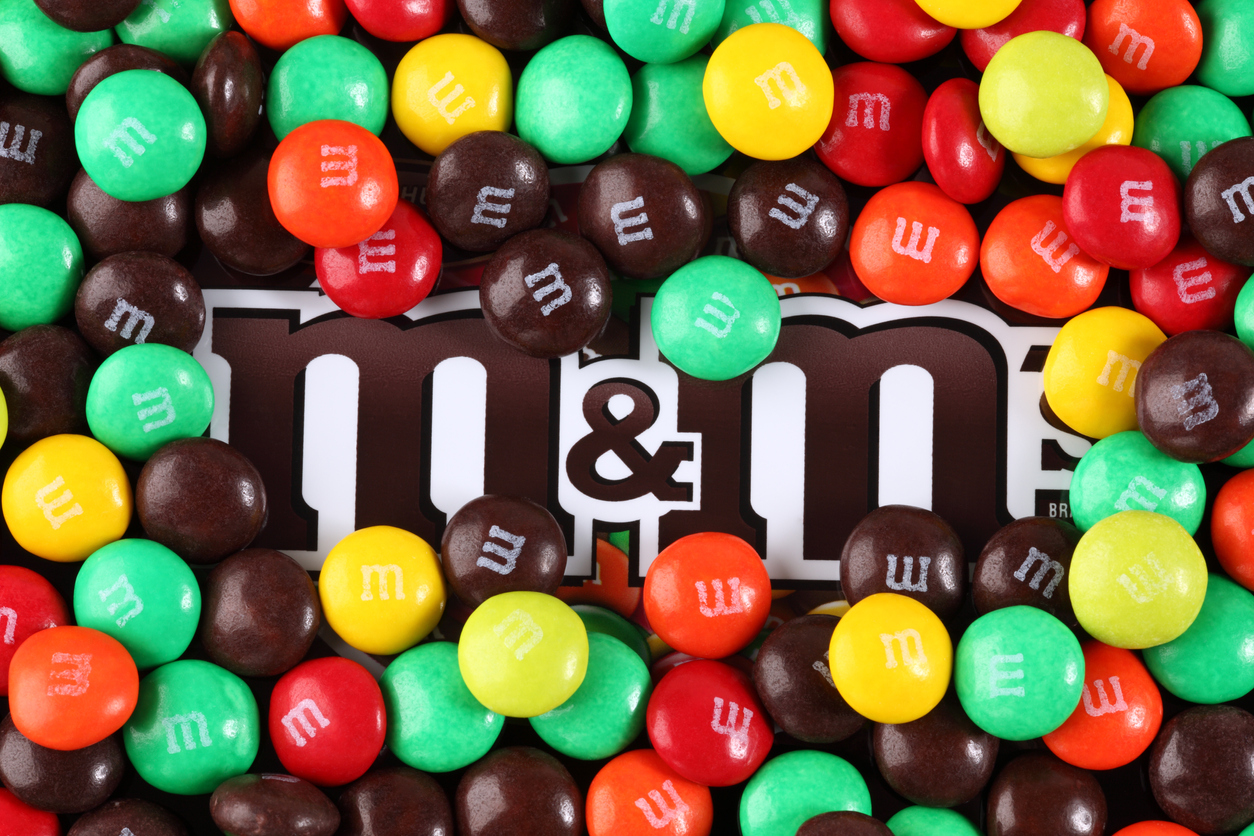 Anthropomorphic M&Ms have been one of the weirdest flashpoints of the culture wars.
But indeed, that's what's happened, with the female (do candies actually have genders?) sweets in particular drawing ire over their choice of footwear from conservative commentators.
Now, M&Ms says it is "pausing" the iconic advertising campaign and subbing in Maya Rudolph for the Super Bowl.
A message from M&M'S. pic.twitter.com/EMucEBTd9o

— M&M'S (@mmschocolate) January 23, 2023
M&Ms explicitly references the controversy around the candies in its decision.
However, the timing, with the Super Bowl in just weeks and Rudolph set to star in an ad during the big game, gives this all the feel of Mr. Peanut, the Planters mascot who was "killed" and then resurrected. Indeed, a spokesperson said the company would announce "what the M&M'S spokescandies are up to over the next few weeks before, during and after Super Bowl LVII."
Why it matters: Whether this is a Super Bowl stunt or not (and let's be real, it's probably is) it's taking advantage of the bizarre moment of zeitgeist the candies have found themselves in. Is it time to move on from the spokescandies, who are more than a century old? Maybe. But by addressing the weird obsession with the candies' gender expression, the company is taking control of the narrative. And hey, everyone's talking about M&Ms.
More problems for CNET's AI-written articles
Last week, we discussed CNET's use of AI to write SEO-bait articles. At the time, the move was decried for being nontransparent and for sharing incorrect information.
Now it appears plagiarism can be added to that list of problems.
Futurism found a huge list of cases of plagiarism from the AI-generated articles. As they put it, "The bot's misbehavior ranges from verbatim copying to moderate edits to significant rephrasings, all without properly crediting the original. In at least some of its articles, it appears that virtually every sentence maps directly onto something previously published elsewhere."
Indeed, when they asked Jeff Schatten, a professor at Washington and Lee University and an expert on AI bots, what the consequences would be for a student who engaged in this behavior, Schatten said a theoretical pupil "would almost certainly be expelled from the university."
Why it matters: This strikes at the heart of how AI works. It scans the internet, "learns" from it and offers it back in the format that the user asks for. By definition, some level of plagiarism is expected. But that doesn't mean it's acceptable.
AI is going to change the way you work as a PR pro. There's little debate it's going to touch how we all get our jobs done. But where we add value as humans is by being that line of defense, by fact-checking articles and rewriting what we're given.
If you're already dabbling in AI bot use, you are responsible for ensuring no plagiarism occurs. Let this be a warning.
Social media to become more important in 2023, survey says
A new survey from Meltwater reveals that 49% of comms pros expect social media to become even more important in coming years. Unsurprisingly, TikTok remains the fastest growing network, with nearly 47% expecting to make use of the micro video site in the coming year.
Expansion of social media is expected in both organic (73%) and paid (66%) or organizations.
Why it matters: These results aren't shocking, but they are validating. As traditional media continues to shrink, the overall importance of social media — from organic posting to paid ads to influencer marketing — will only grow. Make sure you're keeping your strategy sharp and up-to-date even as the world changes around us.
How luxury developers are using influencers
We talk a great deal these days about influencer marketing and negotiating contracts. But some luxury developers are finding that merely trading access to great content is enough to earn positive posts from influential social media types.
As a New York Times article reports:
Aside from coffee and a modest spread of doughnuts, the photographers at Sutton Tower received no compensation for their time. They all understood that they were allowed to keep any images they shot, but they were expected to post at least a handful to their social media channels, with hashtags and geotags that identified the building.
Having no money exchange hands is the new standard in these arrangements, said Dan Tubb, sales director for the Towers of the Waldorf Astoria, a 375-unit residential development being built alongside New York's Waldorf Astoria hotel, where homes are priced at $1.825 million to $18.5 million. While he waits for the property to open in 2024, Mr. Tubb is regularly working with influencers, he said, a strategy that has had a "quantifiable, major impact" on both inquiries and sales.
The Waldorf has been actively including influencers in its marketing strategy since November 2019. Since then, its Instagram followers have increased 32 percent, a spokeswoman said.
Why it matters: Yes, influencer marketing is a huge paid business. But there could still be mutually beneficial exchanges where access to content is traded for posts. What are the opportunities in your organization to offer influencers something they want and can't get anywhere else?
Allison Carter is executive editor of PR Daily. Follow her on Twitter or LinkedIn.
COMMENT
One Response to "Culture wars claim M&Ms, new AI problems for CNET and more"
Ronald N Levy

says:

Relying for creativity on Artificial Intelligence would be Genuine Stupidity.