Dashlane's Joel Johnson shares survival tips for WFH
This comms veteran, with a long history in tech, argues that a little less screen time is what we all need right now. Here's his take on the answers to our current crisis.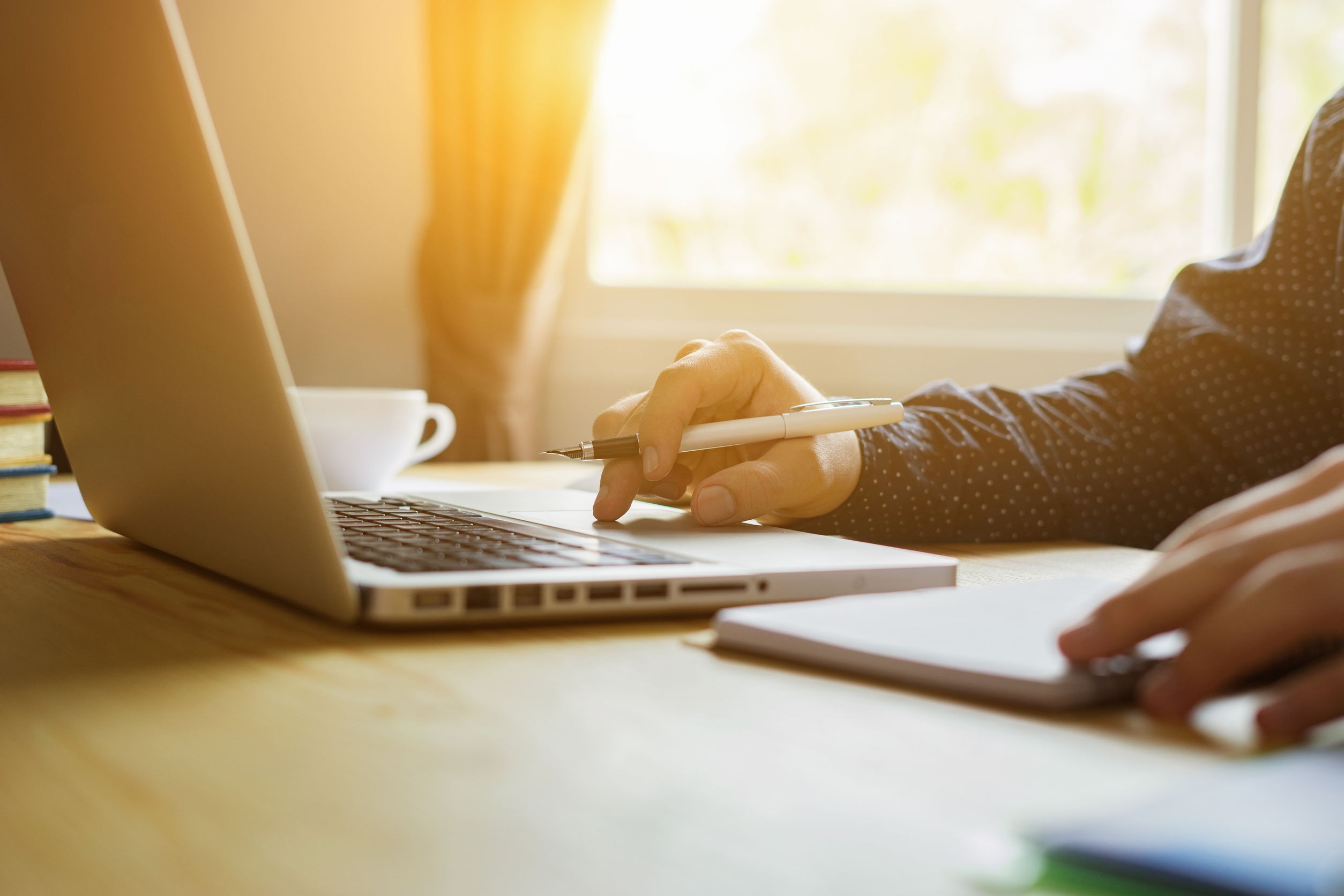 What are the little things that get you through a day in the pandemic?
Is it that morning cup of coffee? A conversation with family at mealtime? Walks in the neighborhood with a pet?
Joel Johnson, vice president of communications for Dashlane, starts with a cup of coffee—but then he switches to tea, which he sardonically describes as "handfuls of dead flowers you can get wet."
Keep drinking the coffee, Joel.
He's also ready to ditch his digital tools (Can I get an "Amen"?) in favor of more quality time with loved ones. When you do have to hop on that video call, he advises trying to limit distractions.
Here's what he had to share when we caught up with him for our Day in the Life series:
1. How much coffee do you drink during a day?
Johnson: You know, only a cup or two in the morning. I'm old and my bones are made primarily of chalk and spite, so I try not to drink much caffeine after noon. You know what's good, though? Tea. And they make it without caffeine now, too. Just handfuls of dead flowers you can get wet for a while! Incredible stuff.
2. Who is the most important person you talk to every day?
Johnson: Hands down: my wife. She's a brilliant strategist and is generous with her time and consideration, not just to me but with her peers. I mean, she's obviously the most important person in my life—she's my wife—but she's my best ally in my career, too. I trust her take more than almost anyone's.
3. How much of your day is spent on Zoom calls?
Johnson: About half! Which is fine. It's totally fine. Hard to pay attention. It has been suggested by therapists that I may have ADHD, although I've never gone through the full testing protocol.
Sometimes I find that my mind starts to wander after a few minutes of Zoom meetings. So that's a little tricky. I try to close all my other computer windows and really focus on what people are saying, as well as put things into the grid view where I can see everyone's reactions at once. That helps me stay connected.
4. What's a tool you couldn't live without right now?
Johnson: I know you mean a digital tool. But those are all awful.
Computers and phones are bad! Let's get rid of them all and go back to pen and paper. We'll get lost when driving a lot more, but everything else will be better. Also legally I'm supposed to plug Dashlane here. So instead I'm going to say the best tool I can't live without right now is the 50-pack of generic melamine foam sponges—commonly known as magic erasers—that I have been using to obsessively clean the bathroom tiles and kitchen cabinets.
Did I mention I might have ADHD? I really should take that test.
5. What's been the biggest change you've faced since the pandemic started?
Johnson: My wife and I used to run our own consultancy and "W'd" from "H" for years, so that switch hasn't been too bad.
Honestly, the biggest change is that I started cooking a lot more in the beginning and making completely decadent, college-stoner-type meals just on the off chance that I was going to die soon. It turns out that eating biscuits and gravy for three days straight will lead you to get really fat. Nearly in real-time.
So that was a big change, which I am trying to repair by getting outside more and being more active, because I can't stop getting older but can, in theory, stop getting fatter. Especially now that I've invented diet sausage, which is just a pork casing I fill with ground up magic erasers. It's filling and smoothing.
In all honesty while this year has been stressful and hard for us. We've been incredibly lucky to have food, shelter, and relative security during this time. So, any adaptations we have had to make pale in comparison to what many others have been going through.
6. Are you still working from home? If so, what's been your favorite part of WFH?
Johnson: We'll be working from home probably into next year, as our New York office isn't ready to accept as many employees as our Paris or Lisbon offices are. My favorite part of WFH has been realizing that the United States does not have what most of the world would consider "a functioning society," and trying to recreate a microcosm of the stability my European co-workers get to experience in my own life by stockpiling aspirin and baguettes.
7. What's your No.1 message to clients, co-workers or employees for the rest of 2020?
Johnson: "If anything you do right now is making life harder for anyone, stop doing that you asshole."
This year has been a damn nightmare. Companies working in a capitalist context can help, but man it's also irresistible to some people to be jerks, to use these compromised times to exploit their fellow man. Just help right now. Just help! Don't take! It's not hard.
8. What makes you hopeful about the future of PR? Any big predictions for 2021?
Johnson: I do think that most of the younger PR folks I have worked with over the years seem to be binding their identities up with their clients or companies, which seems far healthier than days past when being in PR meant you were an always-on propaganda spout. You have a duty to your company through your customers and what they need to know, and I am hopeful that we can make "communications" much more of a conversation than a broadcast thing moving forward.
Predictions for 2021? We'll probably know by then if human civilization is going to save itself with cooperation or ruin itself with global conflict by then. Also, I suspect the Yankees will have a shitty year, so not everything is looking bad.
COMMENT