ESG is more than a buzzword for Hawaii business leaders
Consider these four lessons from the Aloha state for communicating important values to audiences.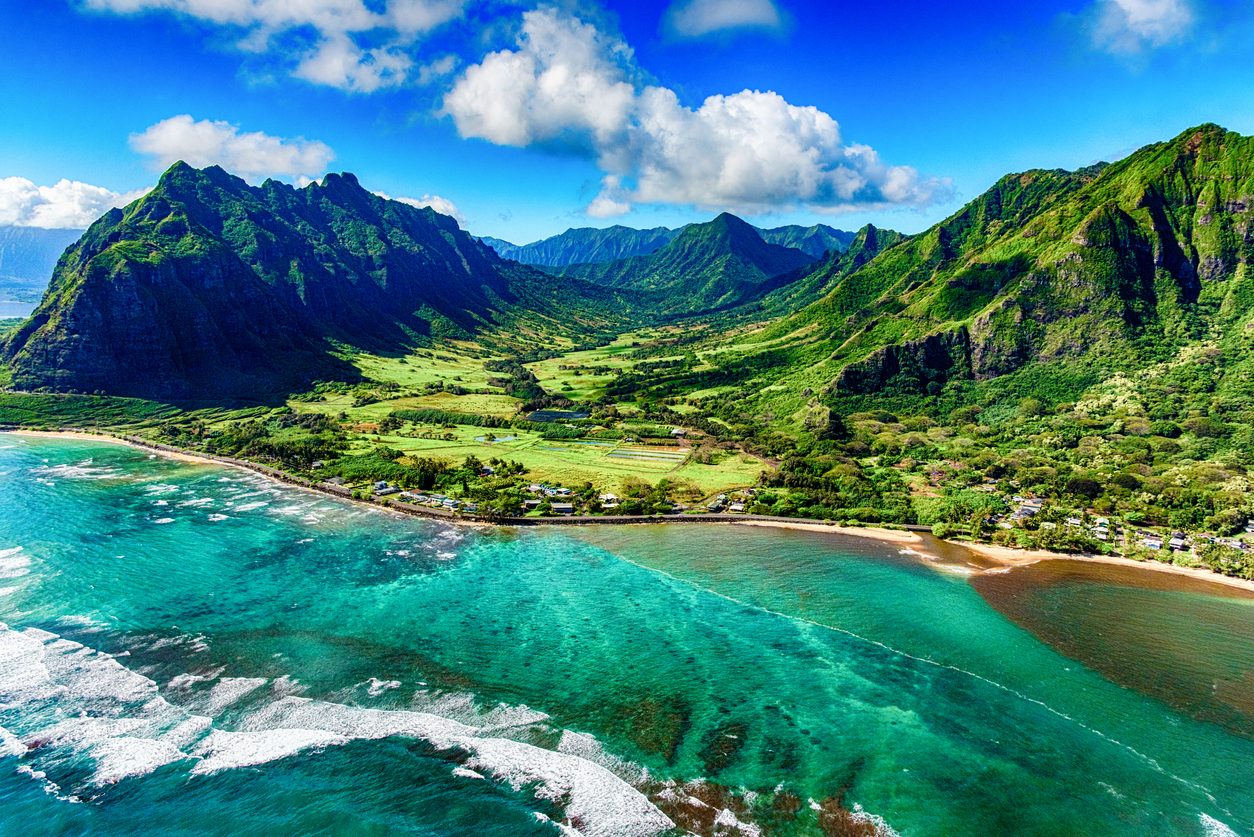 As organizations in all industries embark on ESG (environmental, social and governance) communications journeys, I believe Hawaii is well-positioned to lead the way.
Engaging in corporate communications through the prism of ESG is quickly becoming best practice for communications teams and spokespeople, regardless of industry or geography. ESG encompasses a wide range of issues from sustainability to social justice. From a corporate communications standpoint, it boils down to consistent communications that embrace corporate values, reflect stakeholder concerns on issues like climate change and diversity, and focus on the substantive ways organizations are working to address the great issues of our times.
Given the massive impacts of our worsening environment and the global movement resulting from the death of George Floyd, ESG is now a front-burner concern for the private sector. Shareholders and consumers are holding corporations and their leadership accountable at every turn.
Lessons from Hawaii
While ESG is a relatively new buzzword for many businesses, its underlying concepts have always influenced business in Hawaii. ESG practices are deeply entrenched in the Native Hawaiian and Asian/Pacific Islander values that guide Hawaii's business community, such as mālama (stewardship), ho'ohanohano (respectfulness) and kuleana (responsibility).
These values have placed Hawaii at the forefront of ESG action and communications. Hawaii was the first state in the nation to set a 100% renewable energy goal and is well on its way to reaching that goal by 2045.
It's no surprise that ESG best practices can be found in Hawaii. The underlying values and concepts are the basis of our society. We are the most diverse region in the U.S., with a large population of mixed race and indigenous people. With our strong emphasis on community, finding ways to respect and celebrate differences is something we continually work at. We are an island people, close to our land and water.
Concern for the environment is grounded in Native Hawaiian values and our residents' understanding that island ecosystems are fragile and require both personal and community action.
Here is what I believe others can learn from Hawaii companies and their leaders' communications styles:
1. Leadership. In Hawaii, leaders do not stand aloof and apart. They roll up their sleeves and pitch in, joining others to do what is best for the community.
Being an island state means not only that we are aware of rising sea levels, but also that we will inevitably cross paths with the same people time and again. Accountability and reputation are everything. Leaders understand this and they model it every day. They take into account how their decisions will impact the community and their relationships.
CEOs are spokespeople, but first and foremost they are parents, neighbors and community leaders.
2. Execution. Nowhere is the ESG mindset more apparent than in our work with clients in the sustainable agriculture space. Here, companies must walk a fine line of cherishing the land, respecting local farmers, and being culturally sensitive while also enacting change in a way that maintains natural resources and biodiversity for generations to come.
Companies here are fine tuning a blueprint for sustainable agriculture that the rest of the world will follow.
3. Community. Corporate communications here focuses on employees, the community and, sometimes literally, the people who live next door to a business.
Building relationships with stakeholders is crucial. It requires patience and must reflect our culture. We see time and time again when companies come to Hawaii from the continent and fail because they may think they understand what it means to maintain authentic values, but they often do not take this seriously enough. For example, speaking and acting with humility is essential, so posturing leadership styles often backfire, whereas simply showing up and "talking story," contributing meaningfully to nonprofits and working on community issues offers success.
4. Diversity. The influence of Asian and Pacific Islander (AAPI) values in Hawaii reflect the state's status as the most culturally and ethnically diverse state in the union, and this shows in the way we work and communicate.
Native Hawaiian culture also influences the behavior of people at all strata of society. Family and community are revered. The land and water are cherished. Everyone is worthy of respect. Taking care of each other is deeply ingrained. Being humble is important. So is kindness. This sets the tone for an inclusive workplace.
We have reached a tipping point in corporate communications where actions speak louder than words. The focus on ESG has presented an opportunity for corporations to fully embrace their values and be rewarded for effectively communicating their authenticity.
Now is the time to seek out successful examples of this mindset. Hawaii is proud and humbled to contribute to the cause.
Lori Teranishi is CEO and founder of iQ 360, a communications and business consultancy firm headquartered in Honolulu, Hawaii
COMMENT
One Response to "ESG is more than a buzzword for Hawaii business leaders"
Daniel Dinell

says:

Well stated. I'd also add as an adjunct to #1 leadership, how ACCESSIBLE business leaders are in Hawai'i. Perhaps it's our small size or the fact that we live on islands and you invariably bump into folks, but as one who has also worked in Tokyo and Los Angeles, I'd say our local leaders are almost uniformly reachable.