A new way to think about experiential PR
It's time to move away from inspiring FOMO to inviting people in.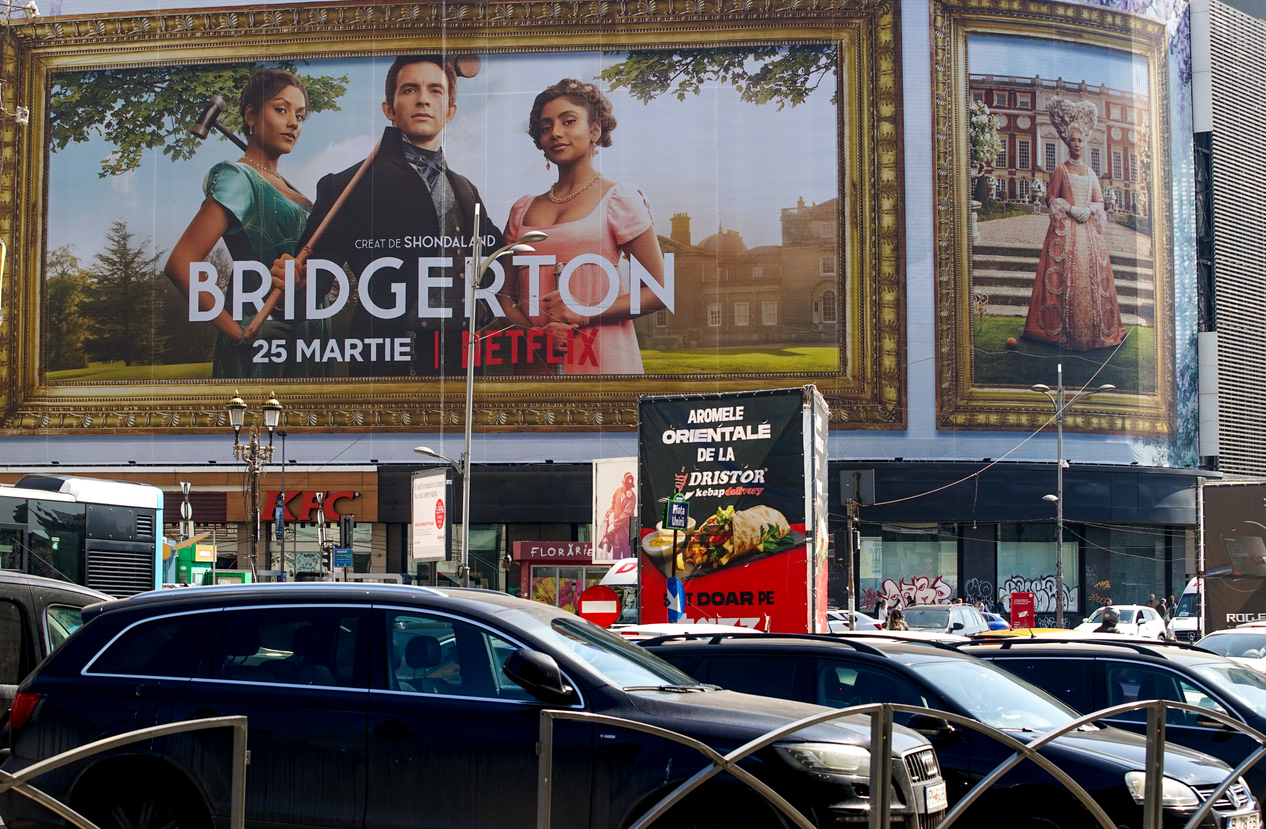 For years, public relations was a reactionary play in experiential marketing. A brand or agency would build, promote and deliver a creative marketing activation and then use PR to amplify it after the fact — think a "here's what happened" blurb accompanied by photos of famous attendees holding products. In reality, celebrity- or influencer-centric post-event coverage rarely delivers meaningful results because, well, it doesn't scratch consumers' itch for inclusion.
Today, people aren't satisfied living vicariously through influencers. The concept of a successful experiential marketing campaign has evolved to the point where audiences must feel that they're characters in the story of the brand experience. To that end, marketers are increasingly folding PR into their experiential marketing campaigns from the start (or earlier on) to help tell that story in more personalized, detailed ways.
Lay the bread crumbs
Consider "The Queen's Ball: A Bridgerton Experience."  To celebrate the second season of Shonda Rhimes' hit show, Netflix rolled out the experiential red carpet (literally) to host theatrical pop-up events in multiple cities. Advertised as "a once-in-a-lifetime evening of music and dance," fans were invited to don 19th-century attire, enjoy a string quartet performing pop numbers, and even present themselves to a queen perched atop a velvet sofa.
The experience worked because it allowed fans to become fully immersed in the world of Regency-era London. And it generated the volume of noise that it did because the marketing team front-loaded PR to weave the "Bridgerton" narrative into the very fabric of the consumer-facing experience and drive a call to action. Netflix created a waitlist even before tickets went on sale, and then used that list to send updates and sneak peeks about the experience to cultivate excitement ahead of time.
In fact, three fans told a reporter they booked their $50 tickets seven months in advance and drove 40-plus minutes to get there. These fans are living proof that audiences crave the shared emotional connection of immersive advertising, and delivering a concurrent PR narrative enables you to amplify the experience beyond the night itself.
Front-loading PR, however, requires a delicate balance. After all, you don't want to give away the whole shebang. People attend and participate in experiences not just for what they think will happen but for what could happen. Experiential marketing, done right, has a dimension of surprise and delight — which light up the brain's pleasure centers and can even trigger behavior changes.
So don't deliver the blueprint of your creative marketing activation, which might influence how people act in that experience. Instead, think about laddering up to the concept of serendipity: Build a world and set boundaries within that world. Then, allow organic moments to spring forth, capture those moments, and use them to sustain the conversation and drive the broader campaign objectives.
No More FOMO
Given that the idea of integrating PR and experiential marketing is still relatively new, this phenomenon isn't without its challenges. For experiential agencies, the main challenge is helping the brands they work with understand the value of storytelling.
You see, experiential marketing has traditionally been seen as execution-based — a "build it, and they will come" kind of craft. In reality, it's about creating more emotional connections with customers through the use of creative storytelling. Therefore, you don't need to be a massive agency with endless resources. You just need to build a team of skilled storytellers who understand that it's not just about what happened — but rather, why what happened matters.
Then, unleash that storytelling power to give a brand's customers something to look forward to. For much too long, media professionals framed PR around what people missed out on, but that strategy is incongruous with experiential marketing. It's time to change the utility of PR: Instead of using it to inspire FOMO, use it to inspire people to participate in not just the creative marketing activation itself, but also in the brand experience that's delivered through ticket sales, buying products, tuning into content, or engaging in services.
If you build an immersive advertising experience and outfit it with the proper PR storytelling framework, even those who couldn't attend in person will have their own version of that experience when they engage with the brand.
In summation, the PR aspect must convey that once you engage with the brand, you'll enjoy experiences that extend way beyond the fleeting time and place of an activation. And when it's all wrapped together — the event, the front- and back-loaded PR, and all the other aspects of the campaign (e.g., social amplification, creators, influencers, etc.) — the end product is a meaningful story that influences purchase intent, pushes continued engagement, and inspires lifelong brand loyalty.
Brett Hyman is the president, CEO, and founder of NVE Experience Agency, a privately owned brand experience and production company with offices in Los Angeles, New York, and London. Guided by 16 years of global agency and brand leadership experience, along with the principle that the right moment will transform someone forever, Hyman leads NVE's team of cross-industry experts to deliver culturally connected campaigns and transformative experiences for some of the world's most iconic brands and Fortune 500 companies including Amazon, Anheuser-Busch, Apple, Pandora, Lincoln Motor Co., Hennessy, Tinder, Twitter, AT&T, PlayStation, and more.
Brian Rubin leads NVE Experience Agency's first-ever experiential publicity department. With over 15 years of entertainment industry and brand experience, he is focused on creatively weaving earned media strategies into the agency's integrated marketing campaigns and leading strategic communications for tentpole award shows, red carpet premieres, live music events, television specials, and brand activations. Active clients while at NVE include the Academy of Country Music, Activision, Amazon Prime Video, WarnerMedia, FX, Costume Designers Guild Awards, TBS, Netflix, and more. Prior to joining NVE, Rubin led the special events division at PMK*BNC, preceded by PR roles at Dick Clark Productions, FOX, and NBC Universal.
COMMENT
RECOMMENDED READING
PR
Xanthe Vaughan Williams