Facebook denies it mishandled climate misinformation, American investors rely on values and Twitter handles political content from Ukraine
Also: Granola bar company KIND asks people to stop buying its products and more.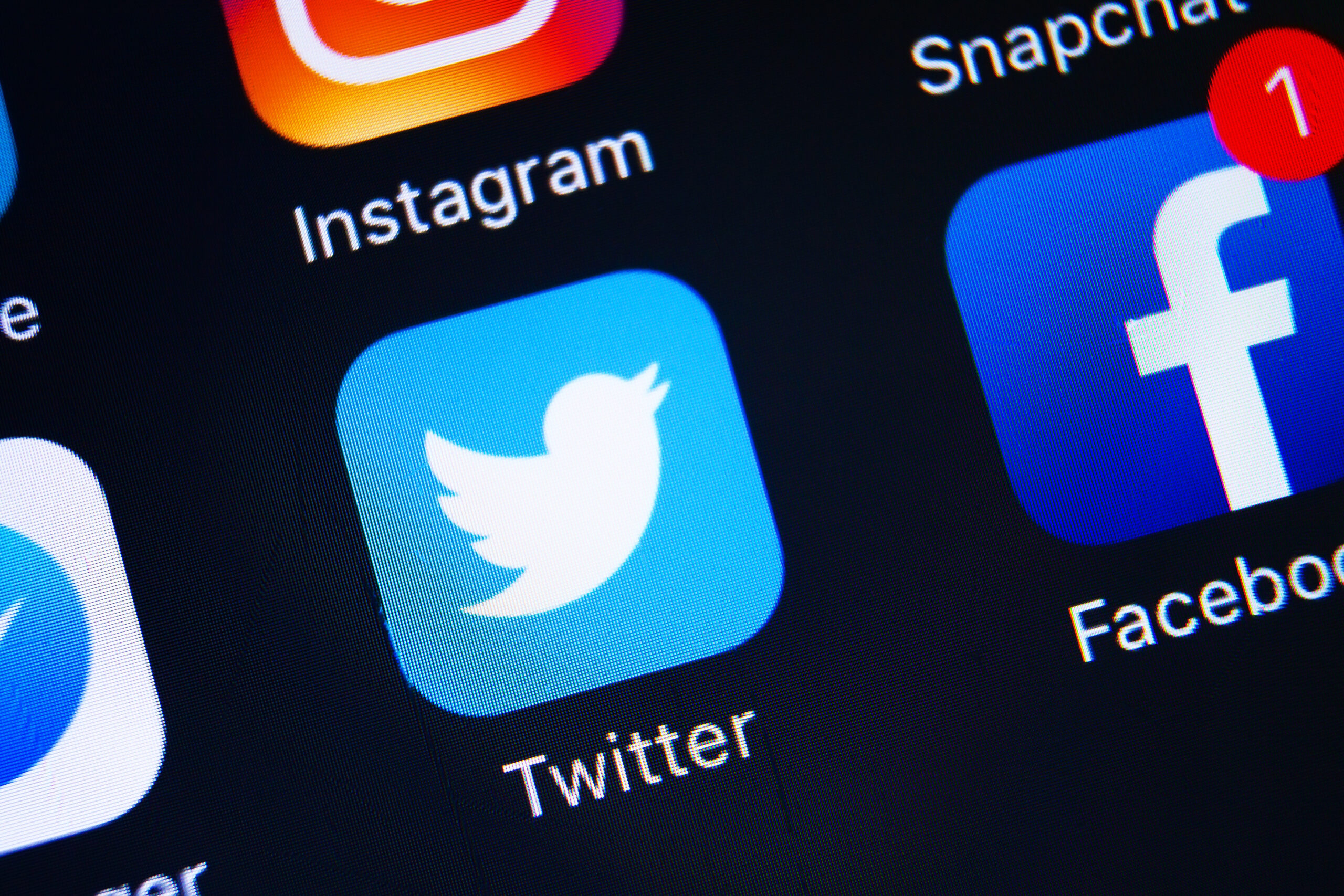 Hello, communicators:
Granola bar company KIND is asking its customers to stop eating packaged foods—including the granola bars it sells.
Its newest campaign will take place in March, which is also recognized as National Nutrition Month. On March 1-2, the company won't sell granola bars on its website, instead offering its new fresh fruit and nut box in an attempt to encourage customers to choose fresh foods over processed alternatives.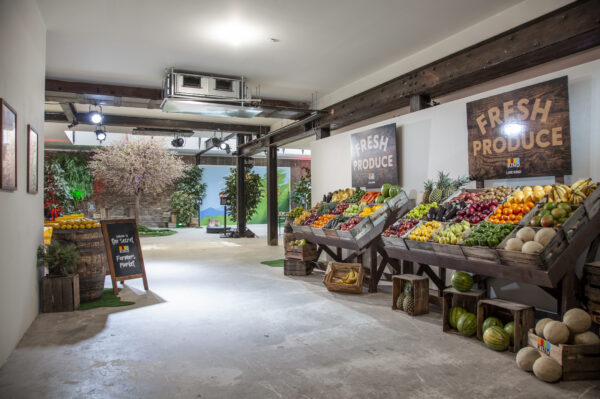 "There's a time and place for eating a KIND bar, but we believe it should never replace eating the whole, fresh foods that are essential to staying healthy," says Russell Stokes, CEO at KIND. "Since our founding, we've always advocated for nutrition transparency and encouraged people to eat better, even if that means buying raw almonds and fresh apples over our bars."
KIND's message is an example of how brand values can lead your organization to surprising places—and that a true commitment to purpose sometimes requires taking a hit on profits.
Here are today's other top stories:
Meta's Facebook takes heat over handling climate misinformation
British NGO Center for Countering Digital Hate (CCDH) says its analysis shows Facebook is failing to label posts that promote misinformation about climate change.
Last year, Facebook promised to attach "informational labels" to posts about climate change, with links that directed users to a "Climate Science Information Center" on the site.
Researchers at the Center for Countering Digital Hate (CCDH) analyzed 184 articles posted on Facebook by sites known to spread misinformation, including Breitbart and The Washington Times. They found that 50.3% of the most popular posts associated with the articles were not labeled by Facebook as containing misinformation.
"The 93 articles without labels had 541,877 Facebook interactions, equating to 53% of total interactions with articles in the sample," the report claims.
NPR reports Facebook claims the data is skewed because the company had not yet finished rolling out its climate change information labeling tool.
"We combat climate change misinformation by connecting people to reliable information in many languages from leading organizations through our Climate Science Center and working with a global network of independent fact checkers to review and rate content," Facebook spokesperson Kevin McAlister said in a statement provided to NPR.

"When they rate this content as false, we add a warning label and reduce its distribution so fewer people see it. During the time frame of this report, we hadn't completely rolled out our labeling program, which very likely impacted the results."
Why it matters: So much of brand perception related to corporate social responsibility (CSR) and environmental, social and governance (ESG) goals is tied to follow-through. When you promise your stakeholders, employees and customers that you will take action, it should only be when you already have a concrete plan in place.
It might be true that Facebook's labeling system hadn't yet had time address the posts studied by CCDH—but the gap between statements and results undermines Facebook's reputation nonetheless.
---
MEASURED THOUGHTS
New Gallup research shows 68% of investors are likely to avoid stocks or funds that are invested in companies that contradict their personal values.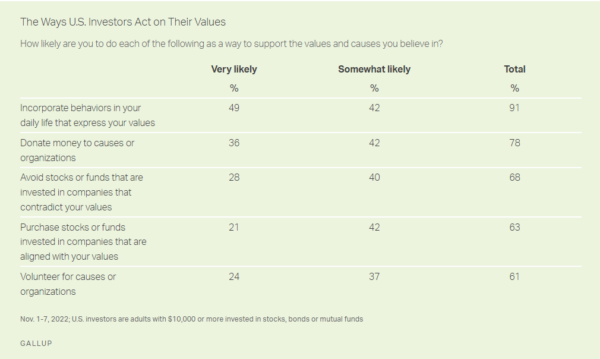 Slightly fewer people (63% of respondents) said they were likely to purchase stocks or funds invested in organizations that align with their values, nearly matching the percent of respondents who said they would volunteer their time to support causes they believe in (61%).
This is yet another data point supporting the narrative that people care about the wider impact of your business operations. It's not all about the money. Comms pros, take note: Your company's share price could very well be tied to how well-received your next corporate social responsibility campaign is.
Check out more from the Gallup poll here.
---
TAKE OUR SURVEY
We want to know about your career as a social media professional.
How big is your team? Are you valued at your organization?
If you're interested in helping benchmark the career path potential of social media professionals and shedding light on how social media is internally managed, viewed and evaluated, take our survey. The Social Media Career Survey is a follow-up to a 2020 report by the Institute for Public Relations, Ragan Communications and the University of Florida.
Whether you're in charge of company social media or involved in social media for a client, we welcome your participation.
Respondents will receive a full report on the findings, which will also be shared on PR Daily.   Responses will remain confidential.
Twitter tackles wave of content amid Russian invasion of Ukraine
As the world grapples with Russian President Vladimir Putin's invasion of Ukraine, people affected by the aggression are sharing first-person accounts, video and photos of what's happening—and one of the top outlets is Twitter.
Twitter acknowledged how users are taking to its platform to share their stories, and offered tips for users in conflict zones to protect their identity and user data from those who might try to silence them:
When using Twitter in conflict zones or other high-risk areas, it's important to be aware of how to control your account and digital information.

Every situation is different, so here are some things to consider:

— Twitter Safety (@TwitterSafety) February 24, 2022
But some users are reporting that their attempts to share their stories, known to some as open-source intelligence (OSINT), have been met with posting bans and locked accounts.
On the night of February 22nd, OSINT researcher Kyle Glen was locked out of his account for 12 hours, according to tweets from Glen and a post shared by another OSINT organization. Security analyst Oliver Alexander also claimed to have been locked out of his account twice in 24 hours. Outside of the Anglosphere, the French-language OSINT account Neurone Intelligence, Spanish-language account Mundo en Conflicto, and Brazilian OSINT account Notícias e Guerras were also affected.
Investigative journalist Nick Waters began compiling a list of accounts affected by suspensions:
Going to start a thread with accounts following the conflict in Ukraine that have been suspended or locked.

22nd Jan: Suspension of @conflicts and @SchoenbornTrent (who remains suspended)
https://t.co/FAn5jukLNO

— Nick Waters (@N_Waters89) February 23, 2022
The Verge reports that Twitter spokesperson Elizabeth Busby said the mass suspensions were all errors on Twitter's part and not part of a coordinated campaign:
"We've been proactively monitoring for emerging narratives that are violative of our policies, and, in this instance, we took enforcement action on a number of accounts in error," Busby said. "We're expeditiously reviewing these actions and have already proactively reinstated access to a number of affected accounts. The claims that the errors were a coordinated bot campaign or the result of mass reporting is inaccurate."
What it means: Twitter's example of how the Russian invasion has affected its business and communications is unique to its product, but other companies are likely to face disruption from the conflict. Stock markets are reeling amid the sharp jump in the price of oil and many organizations may soon have to address the ramifications of Putin's aggressive move.
Twitter offers an example of open communication, though it will have to work hard to convince a skeptical user base that its errors in locking accounts during a crisis are just mistakes. It's also a reminder for communicators to consider diversifying your social media presence. You never know when an error, or otherwise, could cut you off from your audience.
---
EVENT ALERT
How is your organization sharing its brand purpose for 2022?
To outline the best practices, pitfalls to void and measurement must-haves, we've got a special virtual event featuring industry experts with tips and tactics you can implement right away. Join us for PR Daily's Purpose and Corporate Social Responsibility Summit on March 1, 1-4 p.m. Eastern to learn essential strategies for the year ahead.
Top sessions from the afternoon include:
The essential ingredients for ESG in 2022
How to tap employee advocates and brand ambassadors
Measurement strategies to demonstrate impact
How purpose has changed—and what it means for communicators
Sign up now for this important virtual event and join the conversation.
COMMENT