Florida's controversial social media law, TikTok's dislike button and more
Plus: Amazon launches another Prime Day. Sort of.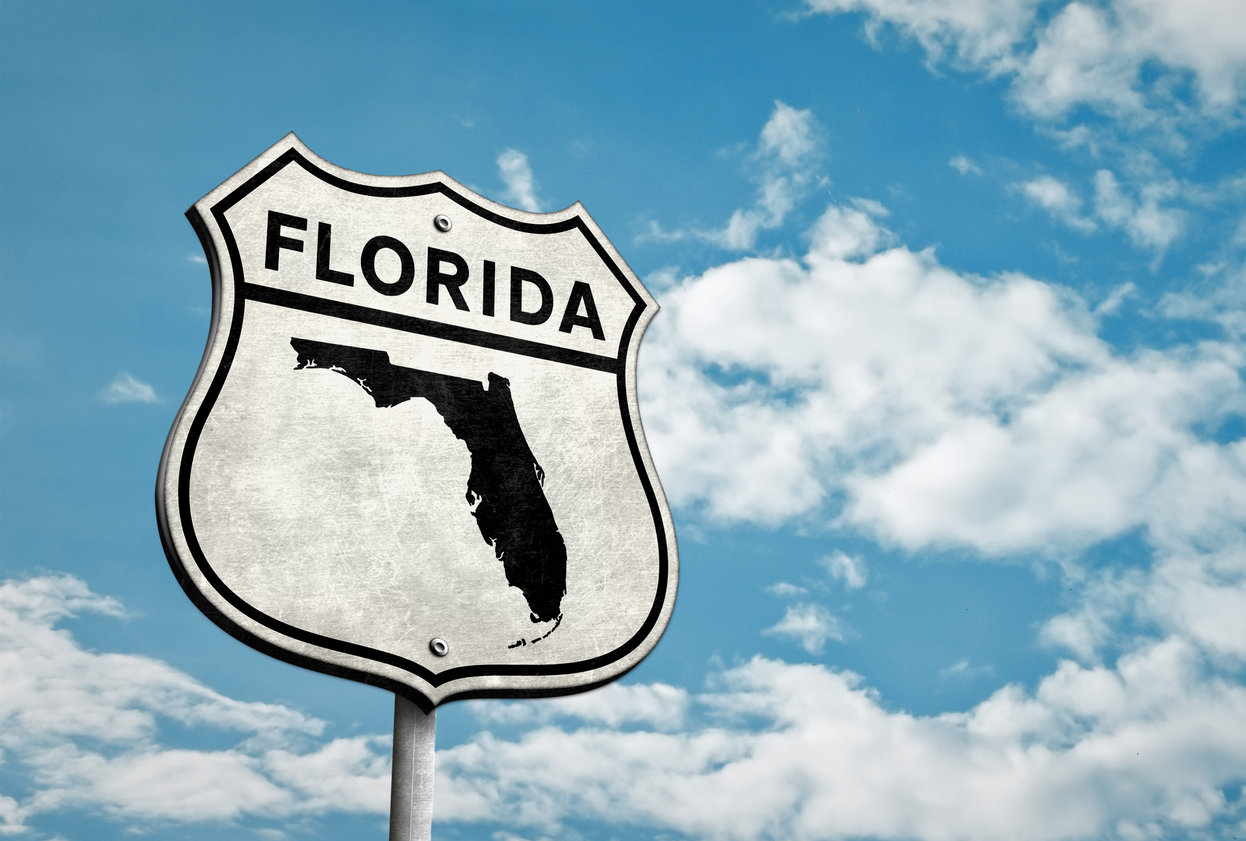 On Wednesday, Florida's attorney general officially asked the Supreme Court to review the state's new controversial social media law. The law, Florida Senate Bill 7072, provides several new checks on tech and social media companies. It requires companies to host third-party content and puts limits on what Facebook, Twitter and Instagram can remove for violations. However, in May, an appeals court panel found that the law was unconstitutional. 
According to The Washington Post, Attorney General Ashley Moody asked the court to determine whether states have the right to regulate how social media companies moderate content on their platforms. The petition sets up the question of whether or not social media companies are unlawfully censoring conservative viewpoints. If the Supreme Court decides to hear the case, it could have a huge impact on the future of the internet and editorial freedom. While it requires companies to provide more transparency on their content policies, it also could lead to more hate speech and misinformation. 
Here are today's other top stories:
TikTok releases dislike button, increases character limit 
Earlier this month, TikTok announced TikTok Now, a daily photo and video experience that mimics BeReal. Now, not even two weeks later, TikTok has announced it is releasing a dislike button. According to TechCrunch, TikTok started testing the feature in April as a way to help foster genuine interactions and flag comments that may be spam. If users click the dislike button on a comment, the dislike won't be public, and commenters won't be notified that their comment has been disliked. 
The app also upped its video description character limit from 300 characters to 2,200 characters. In a screenshot shared by social media consultant and analyst Matt Navarra, TikTok said: "This allows users to express more details about your creations, describing what your videos show, giving you the opportunity to get closer to your audience, generating more engagement while becoming more searchable and better recommended by TikTok to viewers." 
Why this matters: 
There is growing evidence that people are using TikTok as both a social media platform and search engine. The increase in character limit could be good for creators, as keywords would show up in more searches and increase engagement. And while TikTok sees the dislike button as a way to flag spam, people might see it as a way to report comments for harassment and hate speech. However, according to TikTok, people still have to follow the standard policies to report those types of comments.
MEASURED THOUGHTS
When it comes to sustainability, people have high expectations for food and beverage brands. As part of Morning Consult's "What Sustainability Means to Consumers" research, consumers were asked if climate change affected their everyday eating and drinking habits. The study, which surveyed 2,200 U.S. adults, found that many Gen Zers and millennials are already making sustainable choices. 32% of Gen Zers said climate change has had a major impact on their eating and drinking habits, with 25% of millennials saying the same.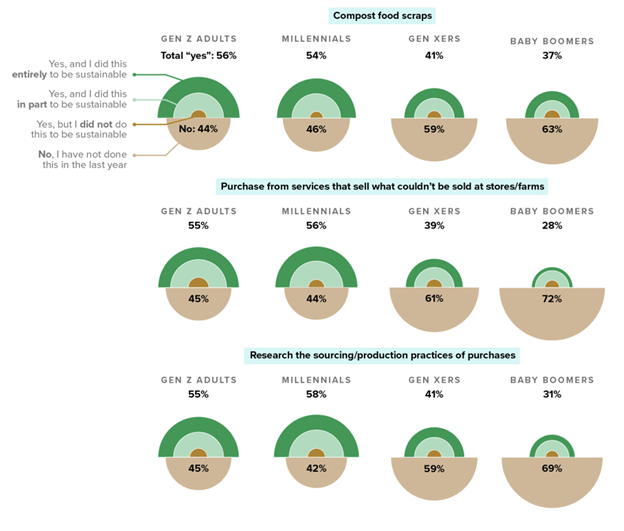 More than half of Gen Z adults (56%) and millennials (54%) also said they compost food scraps in order to be sustainable. Younger generations are also far more likely to research the sourcing/production practices of purchases. (Only 31% of baby boomers say they research the products they purchase.) All signs point to food and beverage companies' need to connect with Gen Zers and millennials on sustainability efforts. 
Amazon introduces a new holiday shopping event
In a press release on Monday, Amazon announced it's hosting Prime Day 2022 … again. In a press release on Monday, Amazon confirmed it is hosting a new holiday sales event called the "Prime Early Access Sale." The 48-hour event is scheduled for Oct. 11-12 and will give Amazon Prime members early access to holiday deals. The retail giant is also putting together its first-ever Top 100 list, which will include a curated selection of some of the best deals from Peloton, New Balance, Samsung, KitchenAid and LEGO. Prime members don't have to wait until the event to get holiday shopping inspiration, however. Amazon has already put together a toys gift guide and home gift guide.
"We are so excited to help Prime members kick off the holiday season," said Jamil Ghani, vice president of Amazon Prime. "And members can start enjoying exclusive Prime benefits and offers now, plus find gift ideas for the family with our holiday gift guides and this year's Toys We Love List." 
Why this matters:
Like Target's Deal Days and Overstock's Overstock Days, the Prime Early Access Sale is another high-velocity sales event. With people starting their holiday shopping early, hosting a big sales event is a smart move. 
Dawn Olsen is a writer who went to an out-of-state engineering school (Purdue University) to get an English degree. She has lived in Indianapolis for 10 years and spends far too much time on Twitter. In fact, she's probably thinking about Twitter right now.
COMMENT