Google's text-to-video plans, REI says farewell to Black Friday and more
Plus: Gordon Ramsay takes on ham and pineapple pizza.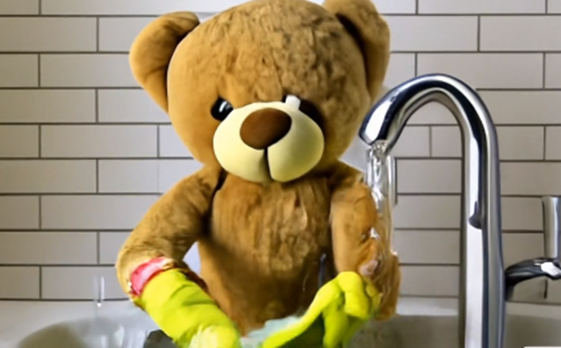 The battle for text-to-video services is heating up.
On Wednesday, Google unveiled its Imagen Video service in an abstract from researchers. The move came one week after Facebook shared its own plans for video AI.
"Given a text prompt, Imagen Video generates high-definition videos using a base video generation model and a sequence of interleaved spatial and temporal video super-resolution models," researchers said in the report.
Here are some examples of what Google's text-to-video looks like:
last week, meta unveiled its project to generate an entire video from a short text prompt. this week, google is doing the same thing. h/t @_akhaliqhttps://t.co/lCbL64iFIwhttps://t.co/27LFzAgL6L pic.twitter.com/USJf6tDFdF

— Rachel Metz (@rachelmetz) October 5, 2022
No rollout date has been announced for either service.
Why it matters: Keep your eye on developments here. Like Meta's version, Google's Imagen Video is still in its early days, but the promise of both services is enticing. The recent announcements of Google and Meta research are a sign that text-to-video is coming soon. Introduce yourself to the technology by using text-to-image AI generators like DALL-E.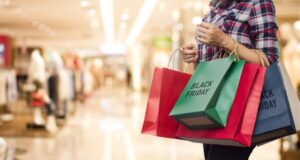 REI shifts all business away from Black Friday
As many brands are gearing up for Black Friday sales and holiday shopping, one retailer who specializes in outdoor clothing says they are done with Black Friday.
Forever.
For the past seven years, Seattle-based REI had previously closed its stores on the day after Thanksgiving to give its workers the day off.
But starting this year, REI will also close corporate offices, distribution centers, call centers on Black Friday. Customers can place orders on its website, but company officials they won't be addressed until the following Monday, CNN reported.
[RELATED: Enter our Workplace Wellness Award by Nov. 4 to showcase your HR, wellness & comms initiatives.]
The brand said the decision is part of its "Opt Outside" movement, where REI will pay its 16,000 workers to do anything outside on Black Friday.
"Opt Outside has always been about prioritizing the experience of our employees, choosing the benefits of time outside over a day of consumption and sales," REI CEO Eric Artz said in a statement. "When we first introduced this movement, it was considered revolutionary for a retail brand, but we felt it was the right thing to do for our members and employees."
Why it matters: CNN reports that there is a growing backlash by younger Millennial and Gen Z consumers against Black Friday, but REI was a trendsetter in the movement by closing stores on the day after Thanksgiving. It's a bold move culturally to give employees the holiday weekend off and can serve as a unique form of advertising and brand positioning.
Gordon Ramsay takes on ham and pineapple pizza
Celebrity chef Gordon Ramsay, known for his tough love to chefs on "Hell's Kitchen" and his bevvy of Michelin stars, often posts videos reacting to cooks on his social media channels.
On Tuesday, Ramsay jokingly took on his own chef about pineapple pizza, something he's made clear he doesn't like.
"Nice start," Ramsay said as the chef prepared the dough. "Make it nice and thin crisp. Mozzarella, yeah good!"
But Ramsay didn't like what came next.
"No, not pineapple," he exclaimed as the chef added ham and the controversial fruit to the pizza.
"Hold on, I recognize that oven," Ramsay said, "realizing" the pie was being made in one of his Street Pizza locations. "No, it's my restaurant. No!," he said with a laugh.
The video has received over 5 million views since Tuesday and the ham and pineapple pizza is a new part of the Street Pizza menu.
Credit Ramsey for having fun with his own brand while wading into the "is pineapple pizza acceptable" debate.
Facebook gives users to chance to 'show more' or 'show less' content
Meta is updating its Facebook feeds to let users have more power in telling the social network what content they want to see.
The company said "show more" and "show less" buttons will start appearing under posts from friends, liked pages and recommended content.
If the user clicks on the either button, it temporarily changes how many posts they see from the friend, page or content that's recommended from Facebook.
"By offering more ways to incorporate direct feedback into Feed ranking, we're making our artificial intelligence systems smarter and more responsive," the company says in a blog post announcing the change.
The company added that the buttons will also appear in the three-dot menu on individual posts, Feed preferences settings and will also be added to Reels.
Why it matters: Brands need to make sure their content is relevant to be seen by audiences on Facebook. The social network will continue to suggest what it sees as relevant content to users, but with users able to give more feedback on their experience, brands need to make sure the messaging reaches their audiences.
Chris Pugh is a staff writer for PR Daily. Follow him on Twitter and LinkedIn. Send story ideas to ChrisP@Ragan.com.
COMMENT
Tags: Black Friday, Facebook, Gordon Ramsey, Imagen Video