Granfluencers, CEOs' political influence and Meta's new small biz support
It's time to reconsider who can be influencers.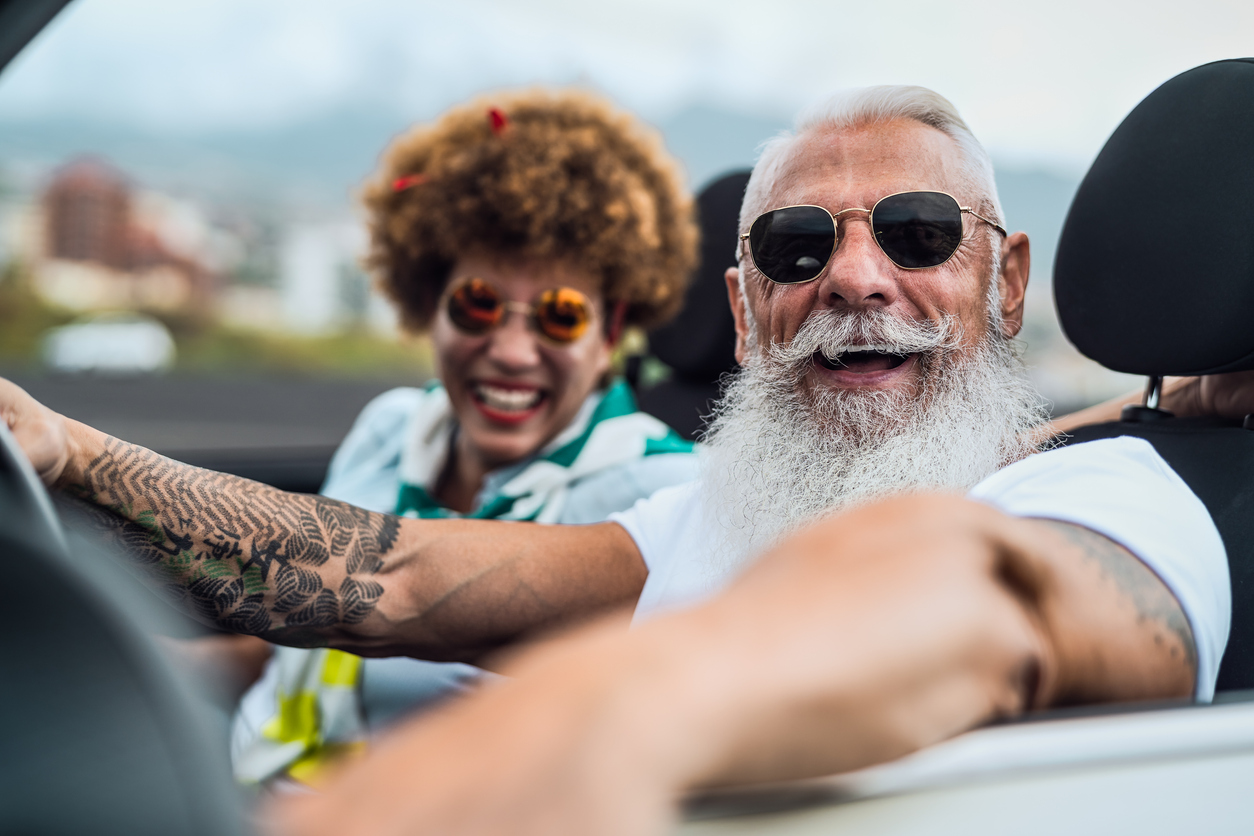 Social media isn't just for kids. More and more "granfluencers" have shown us that the elderly are, in fact, "with it." This wave of social-savvy seniors have a knack for building community and pulling in thousands or even millions of followers. It's no surprise, then, that they've popped up in paid partnerships. Even Amazon recruited granfluencers for its 2020 holiday campaign.
From our previous reporting:
We saw an opportunity to increase diversity and representation in our content and the consumer tech industry as a whole, particularly with people 50 and older who have great spending power and remain underrepresented in the social media and influencer space … And what's more heartwarming than a grandmother enjoying a product she loves, or having fun with the newest TikTok challenge?
To help market their products and services, a growing number of brands are partnering with granfluencers and offering new opportunities. This is a big plus for seniors, whose labor force is expected to double by 2030. 
Why this matters: When brands partner with older influencers, it helps break the stigma about seniors not wanting to learn new technology. What's more, audiences are looking for content that lifts up new voices and shares new perspectives. 
MEASURED THOUGHTS
A survey by FTI Consulting found that an increasing number of investors and professionals believe businesses can influence the United States' future. The survey, which explored the role of CEOs in political and policy discussions, revealed that 38% of professionals think leadership should engage in politics.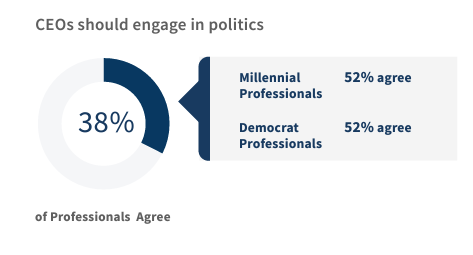 As the boundaries between politics, social issues and business blur, investors and professionals expect CEOs to take not only their business, but their responsibility to the country, seriously. 
As FTI Consulting's senior managing director and Americas head of corporate reputation, Christine DiBartolo, said: 
Investors and professionals have evolved their views on how a CEO should engage around critical issues that impact society — including those that are focused on federal and state policy, as well as those that are more overtly political. As a result, CEOs and other senior leaders need to reconsider and carefully calculate how to talk about issues that were once seen as unrelated to business performance.
The survey, part of FTI Consulting's CEO Leadership Redefined series, also found that 38% of professionals would not work for a CEO that held different social or political beliefs. More than half (59%) of investors said the same. However, investors and professionals agreed that a CEO's personal values should align with those of the company.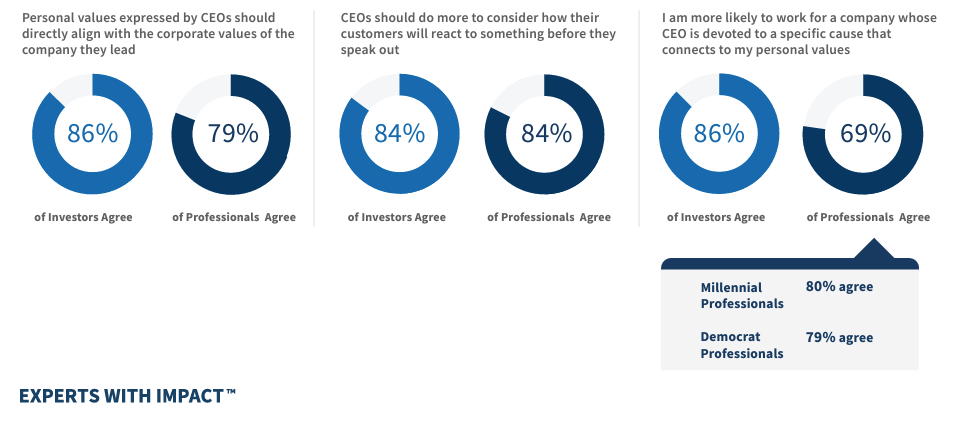 Meta launches new support program for small businesses
This week, Meta launched Small Business Studios, a project that helps business owners amp up their Facebook and Instagram marketing tactics.
As Meta explained:
Recently, Meta hosted the Good Ideas Exchange, where executives from Meta and partners, including Adobe and Vimeo, came together with small businesses to pinpoint the top obstacles small businesses are facing. That's where we discovered that content creation and creative strategy are among the top pain points for entrepreneurs when growing their businesses. 
The Small Business Studios project includes both online resources and in-person workshops. The online hub includes courses about photography, Instagram Reels and the best ways to build a brand. It also offers one-on-one virtual support sessions. In addition to the online project, Meta plans to host five free, in-person events around the country. The roadshow kicked off in Detroit and will also make stops in Columbus, Ohio; Kansas City, Kan.; Austin, Texas, and San Diego. 
Why this matters: A project about how to get better at Facebook and Instagram taught by the company that owns Facebook and Instagram? It sounds like Small Business Studios could help oodles of small business understand Meta's various tools and options. The fact that it has a course dedicated to Reels is a big plus. According to Instagram, Reels is the platform's fastest growing format.
Dawn Olsen is a writer who went to an out-of-state engineering school (Purdue University) to get an English degree. She has lived in Indianapolis for 10 years and spends far too much time on Twitter. In fact, she's probably thinking about Twitter right now.
COMMENT