Hispanic PR leaders share vision of a multicultural comms future
The members of HPRA look to highlight Hispanic heritage in the communications industry as the industry organization launches its 2021 ¡BRAVO! Awards.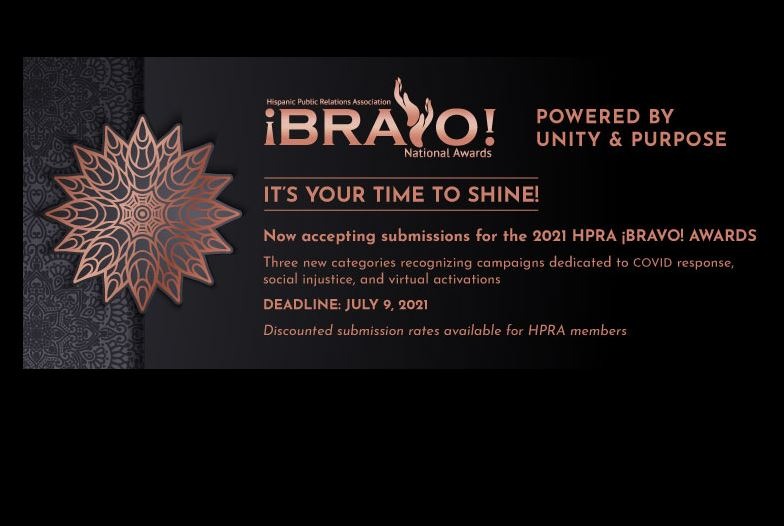 The Hispanic Public Relations Association, a partner with Communications Week, is once again looking to highlight the contributions of Hispanic communicators after its awards programs went on hiatus during COVID-19.
The 2021 HPRA National ¡BRAVO! Awards will highlight the best of the best, and we wanted to hear from some members of the Hispanic community about how their heritage has influenced their comms careers and how they see the future of the industry.
Sonia Diaz, HPRA national president & senior vice president with Balsera Communications and Carla Santiago, GM for Edelman Miami, both former recipients of a ¡BRAVO! Award in past years, shared some of their takeaways with us via email.
PR Daily: What's the most important lesson you have learned in your career as a PR pro?
Diaz: No amount of technology will ever replace the value of forming true and meaningful relationships with clients, media, partners or colleagues.
Santiago: Always treat people with respect—and treat yourself as a brand.
PR Daily: What's the most important skill for today's PR practitioners?
Diaz: Excellent writing skills will always be the most important asset to any professional in our industry, but I believe that keeping abreast of what is happening in the world on a day-to-day basis is just as critical. Making a daily habit of diversifying one's news sources and reading the headlines helps to develop an intuitive sense of what is newsworthy. It also helps in quickly seizing timely media opportunities that can give one's organization or client a share of voice.
Santiago:  Being an excellent writer and virtual presenter.
PR Daily: How does your Hispanic heritage inform your PR work?
Diaz: As a Texas born and bred first-generation Dominican/Venezuelan, I innately understand the complexities of what it means to be US Hispanic and the challenges and opportunities that come with living simultaneously in completely different worlds.
Santiago:  I can lead and work collaboratively in multicultural, multinational teams.
PR Daily: What's your big prediction for the future of the industry? 
Diaz: An increased focus and commitment to corporate social responsibility and to making a true impact that goes beyond the numbers or simply checking off a box.
Santiago:  Multicultural creatives will lead the industry.
PR Daily: What makes you hopeful for the future? 
Diaz: Both the arrival of a new generation that isn't afraid to challenge the status quo and the increasing importance of solid, well-informed journalism.
Santiago:  My team's commitment to excellence and to doing work with a higher purpose
Learn more about the HPRA's 2021 National ¡BRAVO! Awards here.
COMMENT