Home Depot 'privilege' flyer sparks social media outrage, investor rumors complicate Buzzfeed staff cuts and Disney fans split on 'Don't Say Gay' bill response
Also: Bank of America advances DEI commitments with Racial Equality Award nominees.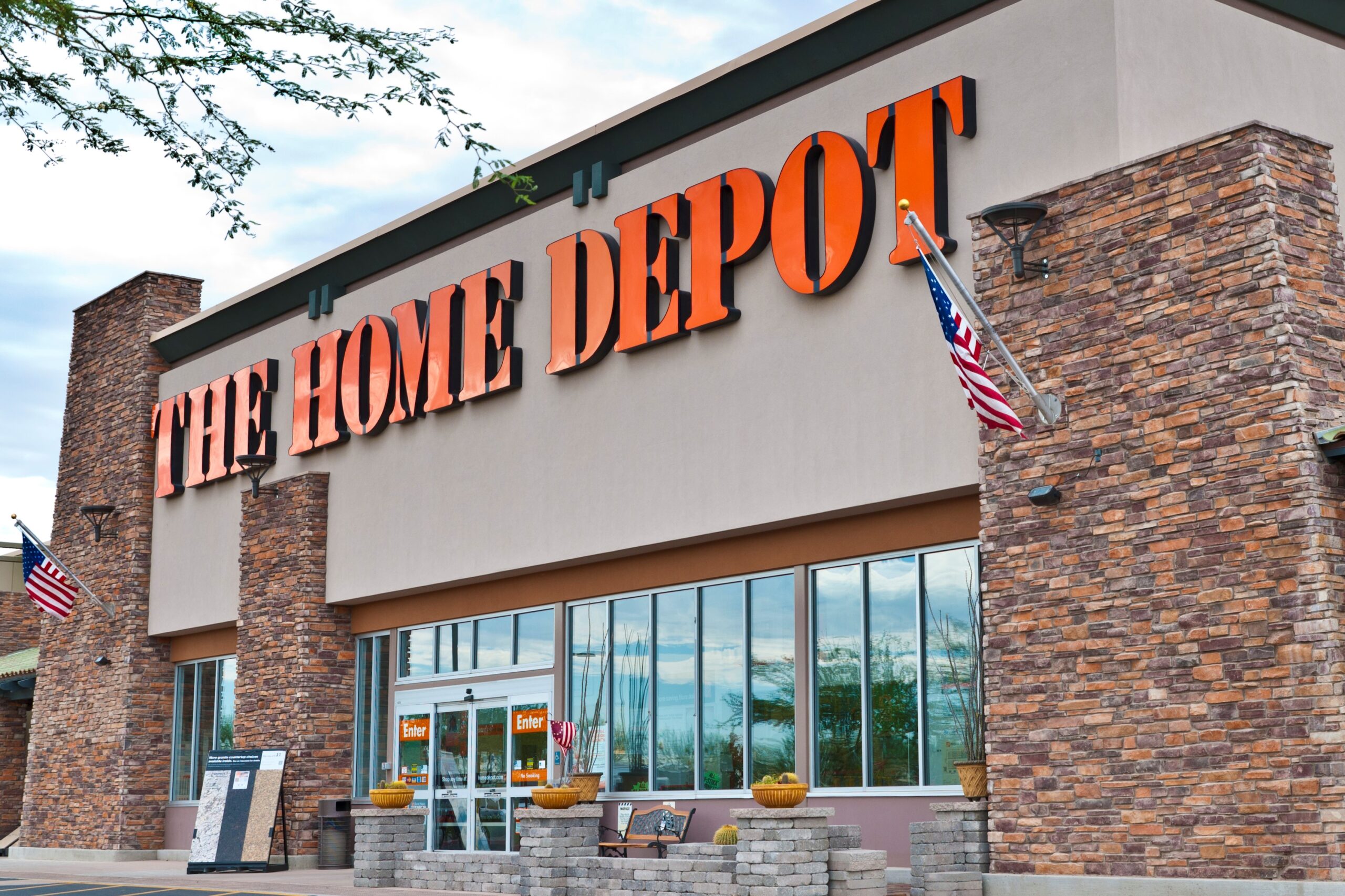 Hello, communicators:
Bank of America is honoring nonprofit leaders who are "advancing racial equality and economic opportunity" in traditionally Black, Hispanic-Latino, Asian American and Native American communities. The company nominated five community leaders to its inaugural Neighborhood Builders: Racial Equality Award.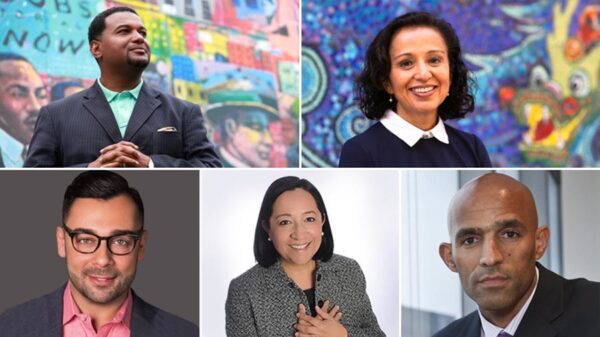 (Top row, left to right, Nathaniel Smith and Manjusha (Manju) P. Kulkarni. Bottom row, left to right, Edgar Villanueva, Luz Corcuera, and John Rice. Image via)
"Through this program we are recognizing the impact of inspiring leaders in our country who are creating real change," said D. Steve Boland, chief administrative officer at Bank of America. "Supporting nonprofits and their leaders has been core to our approach of investing in the local communities we serve. We are proud to honor these brilliant leaders and empower nonprofits with resources to continue their work in support of communities of color."
There are lots of ways for your company to put real resources behind DE&I commitments, but don't forget to be transparent about internal diversity and inclusion efforts. Recognizing external community leaders is powerful, but must be matched by internal action.
Here are today's other top stories:
Photo of Home Depot "privilege" flyer goes viral, sparks outrage
Home improvement retailer Home Depot is trending on Twitter this morning after an employee pamphlet about confronting personal privilege went viral:
Home Depot has gone woke pic.twitter.com/iCy3uMJ4VC

— Libs of Tik Tok (@libsoftiktok) March 23, 2022
The internal flyer defines the terms "privilege," "white privilege" and "social privilege," and is ostensibly part of the company's sensitivity training or internal DE&I practices.
Some Twitter users praised Home Depot for distributing the flyer:
Actually, this infographic from Home Depot is pretty on top of it. Good job, @HomeDepot . pic.twitter.com/YGeIYECaVt

— MidwestCharm (@voter_indie) March 23, 2022
Home Depot is a reported suspect in the alleged murder of white privilege.

Good for you Home Depot!#HomeDepot pic.twitter.com/bPu79N1FsF

— Steve🌻The🌻Cat (@TheSteveTheCat) March 23, 2022
While others expressed outrage and demanded answers from the company:
Why did Home Depot just release a "privilege" guide that attacks whites, heterosexuals, and Christians?

🤔

— Paul A. Szypula (@Bubblebathgirl) March 23, 2022
Home Depot just hit a new low! Lowes is my new go to store. #boycottHomeDepot pic.twitter.com/EN7fcCECP9

— R L W (@MsMtnHm) March 22, 2022
As of publication, Home Depot has not publicly addressed the flyer nor the Twitter controversy.
Why it matters: How do you know when Twitter drama is just people complaining on social media, or a sign of a bigger PR problem? Social listening is key. You can use any number of social media monitoring tools to gather metrics on your brand mentions on social media — and that will help you decide when hundreds of tweets about your company (many of them negative) need to be addressed.
It's also a reminder of how internal company policy can quickly become an external PR issue.
---
MEASURED THOUGHTS
A new report from Morning Consult shows the outcry over Disney's initial lack of response to Florida's "Don't Say Gay" bill matter more to internal audiences than the company's wider fan base.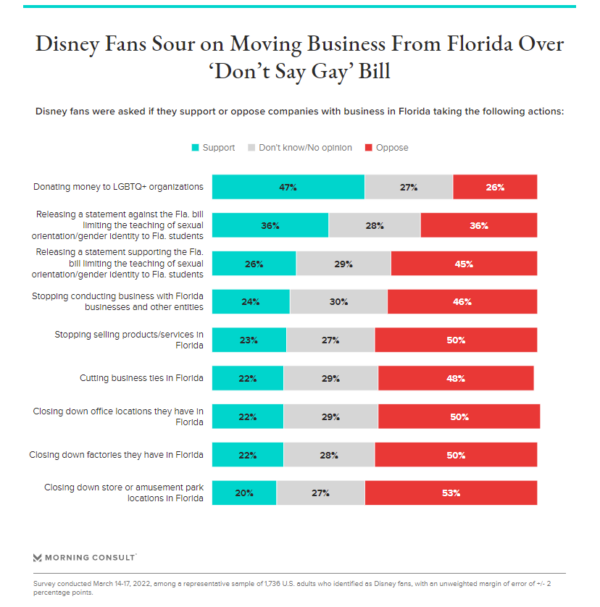 Polling of about 1,700 self-described Disney fans found that about half of respondents oppose Florida companies taking major action in response to the bill, including closing down Florida locations and halting the sale of products and services in the state.
Many more are in favor of more symbolic action, with 47% of respondents saying they would support a company's decision to donate money to LGBTQ+ organizations.
Morning Consult's Sarah Shevenock writes:
Frustration with Disney appears to be largely internal — perhaps amplified by media coverage — as U.S. consumers are, for the most part, satisfied with the actions taken by the company in the wake of Florida's bill. Facing pressure from employees and allies, Disney brands such as Hulu, Disney+ and ESPN have issued statements condemning anti-LGBTQ+ legislation.
While there is ample evidence that audiences want companies to speak out on social issues that matter to them, there is wide range of what "speaking out" could be. Morning Consult's data shows that consumers are more likely to support action that doesn't impact their experience with your product or service.
View more from the Morning Consult report here.
---
TAKE OUR SURVEY
How has the value of earned media and media relations changed in recent years?
We want to hear from our community about how their thinking has changed on media relations and its value inside their organization. If you work in communications, please take our short survey to help us chart the value of media relations for 2022.
The survey will take less than 10 minutes to complete and participants will be entered in a drawing for a $100 credit toward a Ragan event. All individual responses will be kept confidential.
Results from the survey will be shared at PR Daily's Media Relations and Measurement Conference in New York City on May 11.
Investor rumors add to anger around Buzzfeed staff reduction
Buzzfeed News is shrinking, but the driving force behind 35 voluntary buyouts offered to its 100-person news team is unclear.
Editor-in-chief Mark Schoofs announced his resignation Tuesday, as did at least two other top editors.
Buzzfeed's first public financial reports show 24% year-over-year growth, but its 2021 revenue fell short of what the company had projected — just $398 million instead of $520 million.
CNBC reports that the push to cut down Buzzfeed's news division comes from anonymous activist investors.
Several large shareholders have urged BuzzFeed founder and CEO Jonah Peretti to shut down the entire news operation, said the people, who asked not to be named because the discussions were private. BuzzFeed declined to comment.

BuzzFeed's stock closed over 6% higher at $5.27 on Tuesday.

BuzzFeed News, which is part of its content division, has about 100 employees and loses roughly $10 million a year, two of the people said.
What you should know: PR pros should work with internal comms and investor relations teams to manage the narrative of layoffs and buyouts. It doesn't look great for Buzzfeed that a shareholder is telling reporters that investors want to shutter Buzzfeed's newsroom, even as the company seems to have landed on a compromise to reduce costs. It's a reminder that controlling the public narrative about workforce reductions means doing a little more than having your CEO speak on a couple of internal meetings.
COMMENT