Honda and GM tout electric vehicle partnership, Coca-Cola's new flavor teased in the metaverse and journos prefer morning pitches
Also: Jägermeister partners with Stonewall Inn nonprofit to create LGBTQ+ safe spaces in the U.S.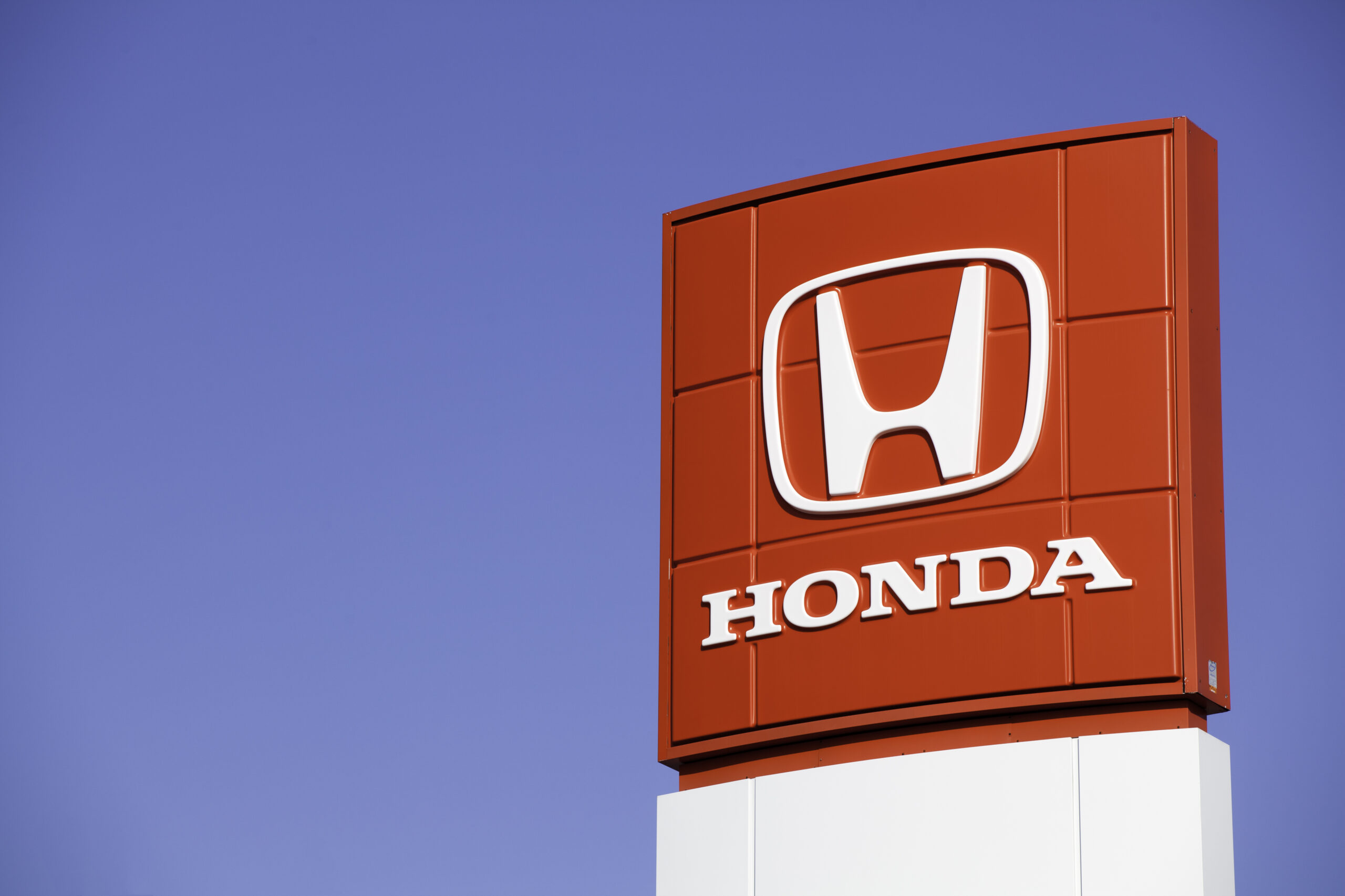 Hello, communicators:
Alcohol brand Jägermeister announced this week a partnership with the Stonewall Inn Gives Back Initiative to source the logo for a brand new LGBTQ+ Safe Spaces program.
A survey conducted by SIGBI uncovered that 89% of the LGBTQ+ community believe that most spaces are not aware that LGBTQ+ people feel unsafe, and 97% believe the LGBTQ+ community would benefit from more safe spaces. Through a 10-step process, entertainment venues, food and beverage locations, stores, businesses and other public venues, can become certified as a Safe Space for LGBTQ+ members of the community.
Partnering with existing advocacy groups on new initiatives can be a good way for brands to earn goodwill.
Here are today's other top stories:
Honda, GM partnership promises affordable electric cars
Auto manufacturing giants Honda and General Motors (GM) announced this week a partnership to produce affordable electric vehicles, with nods to both companies' commitments to environmental goals.
"This is a key step to deliver on our commitment to achieve carbon neutrality in our global products and operations by 2040 and eliminate tailpipe emissions from light duty vehicles in the U.S. by 2035," Mary Barra, CEO and chair of GM, said in a news release. "By working together, we'll put people all over the world into EVs faster than either company could achieve on its own."
Toshihiro Mibe, Honda president and CEO, echoed Barra's sentiments in a similar statement:
"Honda is committed to reaching our goal of carbon neutrality on a global basis by 2050, which requires driving down the cost of electric vehicles to make EV ownership possible for the greatest number of customers. Honda and GM will build on our successful technology collaboration to help achieve a dramatic expansion in the sales of electric vehicles."
The companies predict the production of the vehicles will begin in 2027.
Why it matters: When tackling a problem as big as climate change, it's important tom build industry consensus. This GM and Honda project shows the companies' commitments to their respective environmental and climate goals, beyond competition for market share. The language used in the news release ("carbon neutrality" makes an appearance in both CEO's statements) drives home the companies' message: Electric vehicles are a crucial part of the movement to stop climate change.
---
MEASURED THOUGHTS
A new report from Muck Rack shows that most journalists prefer to receive PR pitches in the morning hours.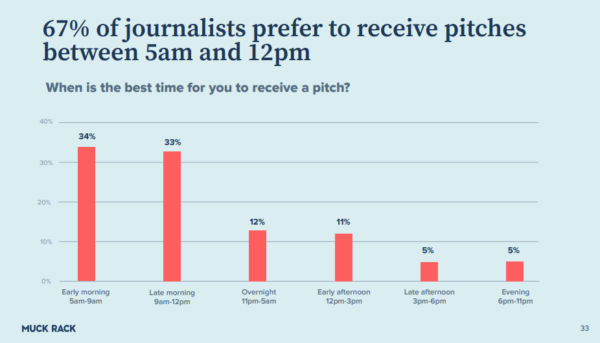 Sixty-seven percent of journalists surveyed by Muck Rack said the best time for them to receive pitches is between 5 a.m. and noon, with 34% preferring the earlier hours (5 a.m.-9 a.m.) and 33% favoring late morning (9 a.m.-noon).
PR pros should consider that pitching journalists is like any other form of audience outreach — you have to consider their preferences if you expect success.
Read more from the Muck Rack report here.
---
TAKE OUR SURVEY
We want to hear from our community about how their thinking has changed on media relations and its value inside their organization. If you work in communications, please take our short survey to help us chart the value of media relations for 2022.
The survey will take less than 10 minutes to complete and participants will be entered in a drawing for a $100 credit toward a Ragan event. All individual responses will be kept confidential.
Results from the survey will be shared at PR Daily's Media Relations and Measurement Conference in New York City on May 11.
Coca-Cola teases latest flavor in the metaverse
Some online audiences might have already heard of the newest Coca-Cola flavor, thanks to the company's partnership with gaming platform Fortnite and gaming organization PWR.
According to a news release, the centerpiece of this metaverse activation is Pixel Point, "an island created in Fortnite Creative." There, players will have the chance to discover Coca-Cola Zero Sugar Byte, the flavor Coca-Cola says is inspired by the gaming community, through four multi-player mini games.
Introducing Pixel Point, our newest@PWRCreate experience to
celebrate the magic of @CocaCola 🎉

Check it out in @FortniteGame today! #CokePartner #RealMagic pic.twitter.com/jfSMfJyCYq

— PWR (@TeamPWR) March 28, 2022
The release is the second push from Coca-Cola to expand into the digital world. Earlier this year, the company's release of the "Starlight" flavor included an augmented reality concert experience.
"For our second expression from Coca-Cola Creations, we wanted to create an innovative taste inspired by the playfulness of pixels, rooted in the experiences that gaming makes possible," says Oana Vlad, Coca-Cola's senior director of global strategy. "Just as pixels power digital connection, Coca-Cola Zero Sugar Byte brings people together to share moments of real magic."
What it means: Coca-Cola's second big metaverse venture shows the company is committed to expanding its digital presence — and its partnerships with Fortnite and PWR indicate a push to bring in younger audiences. There are a multitude of ways for brands to break into the metaverse, and partnerships with gaming platforms like Fortnite and Roblox are proving to be quite popular.
COMMENT