How brand journalism is changing, according to TD Bank's Chad Mitchell
The VP of corporate & public affairs and head of content & digital platforms for the Canada-based bank shares his secrets for brand journalism in 2022.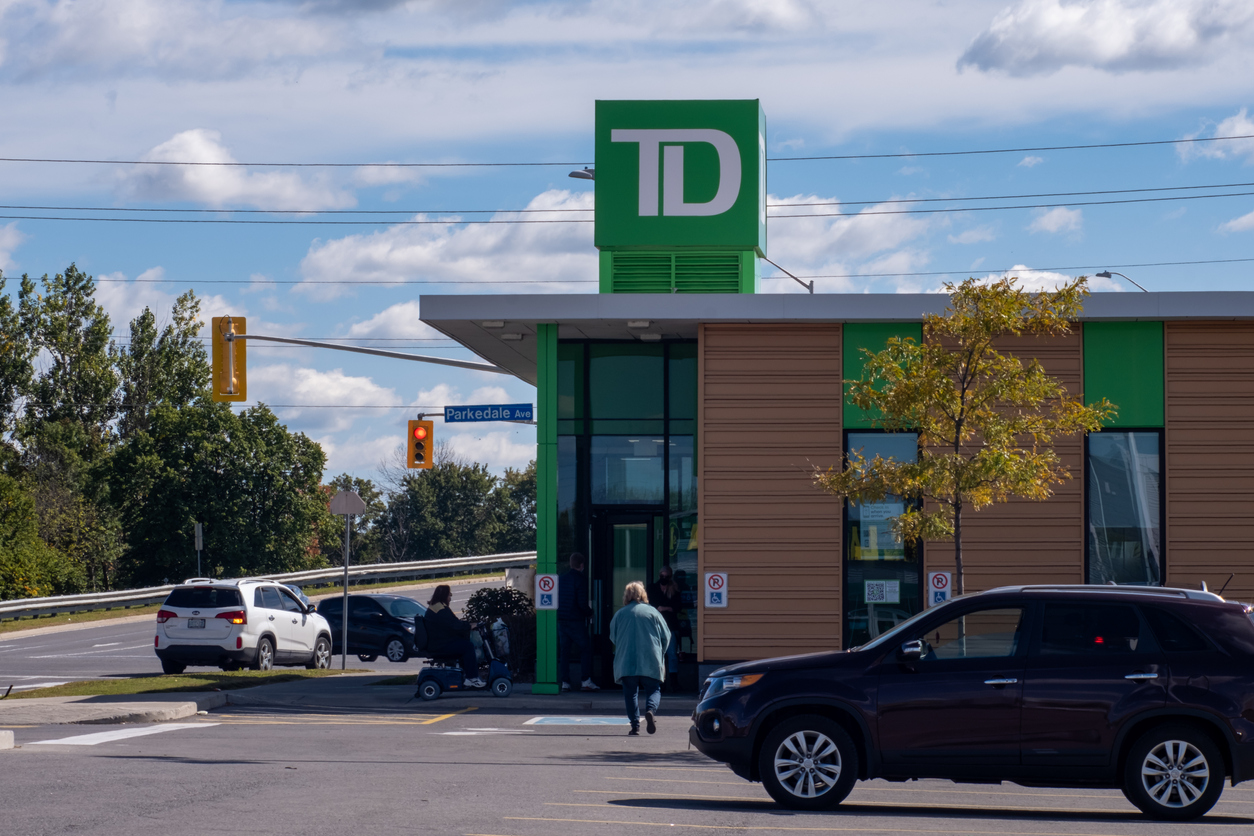 You can trace the evolution of the modern brand journalism playbook through Chad Mitchell's career.
The VP of corporate & public affairs and head of content & digital platforms for TD Bank, Mitchell has experience on both the brand and agency side, as well as experience with the U.S. Chamber of Commerce. He is also a member of the PR Daily Leadership Network.
A native of the Washington, D.C. area, Mitchell caught the politics bug early in life, and as a kid thought he wanted to be a writer. "I think I wanted to be a sports writer," he says, remembering fondly his experiences helping to cover local high school athletics as a stinger for the local paper. But that changed when he got to college.
While covering an event, he got the opportunity to speak with Sen. John Heinz, a well-respected lawmaker from Western Pennsylvania. Confessing his waning interest in journalism, Mitchell asked Heinz for some career advice.
Mitchell remembers Heinz's advice as "stick with journalism and come intern in my office — and I'll show you what you can do with a writing degree."
Mitchell never got the chance to work for Heinz, who died in a plane crash the very next day after that conversation, but the advice to focus on writing has paid dividends for Mitchell's career.
"Once they find out you can write, you're pretty indispensable," Mitchell says.
Telling brand stories
Brand journalism has changed a lot since Mitchell's time at Walmart where he helped develop a strategy that they borrowed from Coca-Cola.
"Brands were ditching their digital newsrooms and moving to storytelling sites," says Mitchell, and he was inspired to follow Sam Walton's infamous adage, "Steal shamelessly."
"I stole [Coca-Cola's] Ashley Brown's entire playbook and said, 'I'm going to do the same thing," Mitchell says. They built "Walmart Today" using the same CMS and while Mitchell admits the effort wasn't particularly original, the Walmart team was still early and was able to try a bunch of different things, from podcasting to social media targeting.
After a brief stint back in the agency world after Walmart, Mitchell landed at TD Bank.
At Walmart, the work focused on trying to fix reputational damage as well as wield the assets of a Fortune 100 corporation to tell your story. TD Bank is more a challenger brand, explains Mitchell, one that is explaining its value to an audience that might confuse it with TD Ameritrade.
And yet, both challenges require some of the same tactics: standing up a team of talented storytellers and writers, telling a story and getting it out there.
What's changed in 2022
How has brand journalism shifted from Mitchell's time at Walmart in the 2000s to now?
His first observation: "Everyone is doing it."
When thinking about your competition as a brand journalist, you might think you are only up against the other players in your industry. But Mitchell says, that's a misguided assumption.
"While Gatorade's trying to sell a drink and I'm trying to get you into Walmart, there's only so much that people can absorb," he says. That means that brand journalists are competing against everyone, all at once, for attention and engagement. And that competition has forced brands to become better at telling their stories.
On the other hand, it's become easier to recruit top journalism talent as traditional newsrooms have eroded and some of the stigma around brand journalism has worn off. Where before, a journalist might have worried about their credibility after writing for a Walmart or Coca-Cola brand site, writers now assume they can make the leap in and out without repercussions.
Even the focus of brand stories has improved. While in the early days of brand journalism, the brand was always the "hero" or a story, brand websites are now focused on telling stories about employees and communities.
"It's using the power of their brand to elevate and tell the story for others," Mitchell says.
One thing that has perhaps gotten worse is the quandary over how to distribute the content you create.
"One of the biggest challenges in our craft is: How do you stay on top of all of the changing trends, especially when a lot of the platforms we use are basically rented space and they change the algorithm and everything we do is out the window?" says Mitchell.
Podcasts and TikTok are just a couple of examples of the tools that weren't a priority — or even a possibility — in the 2000s that have now become essential pieces of the puzzle.
For Mitchell, it's the "wickedly creative" who will be best suited to break through the noise and reach overwhelmed audiences.
To read the full story, join the PR Daily Leadership Network, an exclusive membership for pros working in external communications.
COMMENT