How brand managers can reach holiday audiences with cooking recipes
Your organization likely has some great stories to tell—and recipes to share—that will have readers coming back for seconds.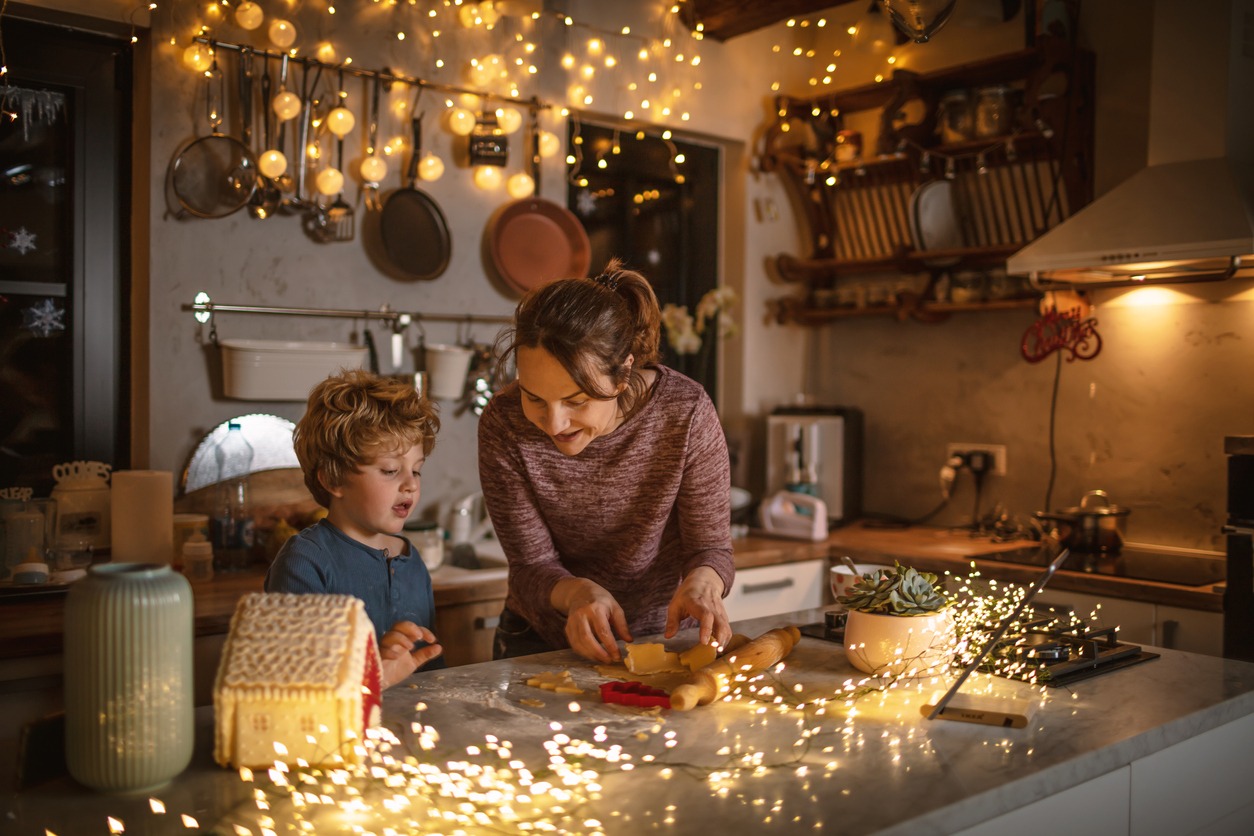 Brands might not be people—but every brand is powered by people. And people love the holidays. Specifically, people love to get together during the holidays, gather around the dining room or buffet table—and eat.
Sharing and savoring our favorite dishes connects us through our senses, hearts and memories. So, as you think about the brands you represent over the coming weeks, think about ways to bring audiences closer to your brands, no matter what industry or sector, with the foods we all love.
It's not only a simple and fun way to help businesses reach out; it's likely to draw audiences in.
Consumer trends show Americans typically bake and cook more during the months of November and December than any other time of the year. Combine that with the fact that 60% of consumers say they've been baking from scratch more during the pandemic, and you have the perfect opportunity for brands to do the same.
The overall strategy, though, goes beyond sharing a recipe online. These are a dime a dozen. The stories that go with recipes are the key to connection.
Take your audiences beyond measurements and ingredients to the memories and traditions they represent. That's the gift. The rest is, as they say, the gravy.
If this strategy sounds appetizing to you, here are a few tips to get you started:
1. Make it fun for everyone. From C-suite executives to admins, tap a diverse group of team members who can represent the brand to audiences. Also, let the process of collecting food stories and recipes be an opportunity to build internal connections, as well as external ones.
2. Make it ring true. Your recipes and stories must align with your brand's character when presenting to external audiences. If the company you represent prides itself on providing value for cost-conscious consumers, choose a shortcut recipe with only a few ingredients (think shortbreads, easy cookies or a simple appetizer). If your company leans more toward luxury lifestyle, provide more sophisticated options (like a torte, tart or trifle). Pro Tip: an easy way to keep it authentic and keep it simple is to share family recipes that have been passed down from generation to generation. Not only will you be giving an original gift to your consumers, you'll avoid having to ask for rights to use another brand or individual's recipe.
3. Make it targeted. Think about what group or audience you really need to pay attention to this year.
Is it your internal team during a time when many companies face unprecedented turnover? Then remind them of the brand family they're part of by accompanying a story and recipe with gift cards to a cooking store or grocery chain.
Is it your vendors, beleaguered by supply-chain woes, or favorite clients who've stuck with you through another tough year? Consider a gift basket of recipe ingredients.
Is it your customers? Then your social media channels are the perfect place for stories and sharing. But don't just push out. Pull in by asking customers to make and share, offering prizes or perks for those who share photos of the finished dish. Even better, encourage them to post their own stories and recipes.
If these tips don't make you hungry for recipe sharing, let me whet your appetite with my favorite story and recipe. My biscuit recipe begins with my grandmother and ends with my teenage daughter becoming a scratch biscuit-baking pro. Granny made mouth-watering homemade biscuits just about every day, in a split second. But as a little girl, when I asked to help, she would take her time meticulously going through every step.
She taught me how to measure correctly (never plunge the measuring cup in the flour bag), how to gently knead the dough, and how to never twist the biscuit cutter. All the while, she never worried about me scattering flour all over the kitchen until her dark countertops looked more like her white floors, or my brown hair looking more like her gray-streaked mane.
The mess and the extra time were all worth it, for both of us. I understood her perspective more and more as I taught my own daughter how to make these same biscuits, using the fool-proof techniques my Granny shared with me. The hot biscuits are delicious, but the best part is the journey: time spent together, mixing and kneading, waiting and watching for the biscuits to rise, the comforting smell that envelopes the entire house and finally enjoying hot, tender, flaky homemade biscuits, loaded with butter and preserves with family and friends. Try them yourself.
Happy Baking and Happy Holidays!
Granny's Southern Biscuits
INGREDIENTS
4 Cups self-rising flour
1/4 Cup shortening
1/4 Cup butter (half stick, frozen)
1 1/2 Cups buttermilk (not lowfat)
4 Tablespoons butter, melted
DIRECTIONS
Heat oven to 475°F.
Measure flour into large mixing bowl (spoon flour into cup, do not pack down). With a pastry cutter, cut shortening into flour until it is the size of peas. With a cheese grater, grate frozen butter into flour. Create a well in the bottom of the mixing bowl to gradually add in buttermilk. You can mix gently with a fork, but it's best to get messy and stir with your hands, just until moist. Dough will be sticky.
Turn dough onto floured surface. Gently knead dough with a light touch, folding dough on itself four times. Do not over-knead.
With a rolling pin coated with flour, gently roll dough to 1-inch thickness. Cut biscuits using a floured 2-inch biscuit cutter. (Do not twist the cutter when lifting so you'll get a taller biscuit.) Place biscuits on baking pan, side-by-side with edges touching. With leftover scraps, make a "snake" rolling it in the palms of your hands and snake the leftover dough around the edges of the exposed biscuits. Brush the biscuits and the "snake" with melted butter.
Bake 12-15 minutes or until golden brown. Brush with melted butter when you remove from the oven.
Serve immediately.
Andrea Lindsley is a partner in the Southeast division of the global communications firm, FINN Partners. She specializes in the food and beverage space. 
COMMENT