How communicators can help break the 'cycle of distrust'
Here are three steps to build credibility among record-high levels of doubt in institutions.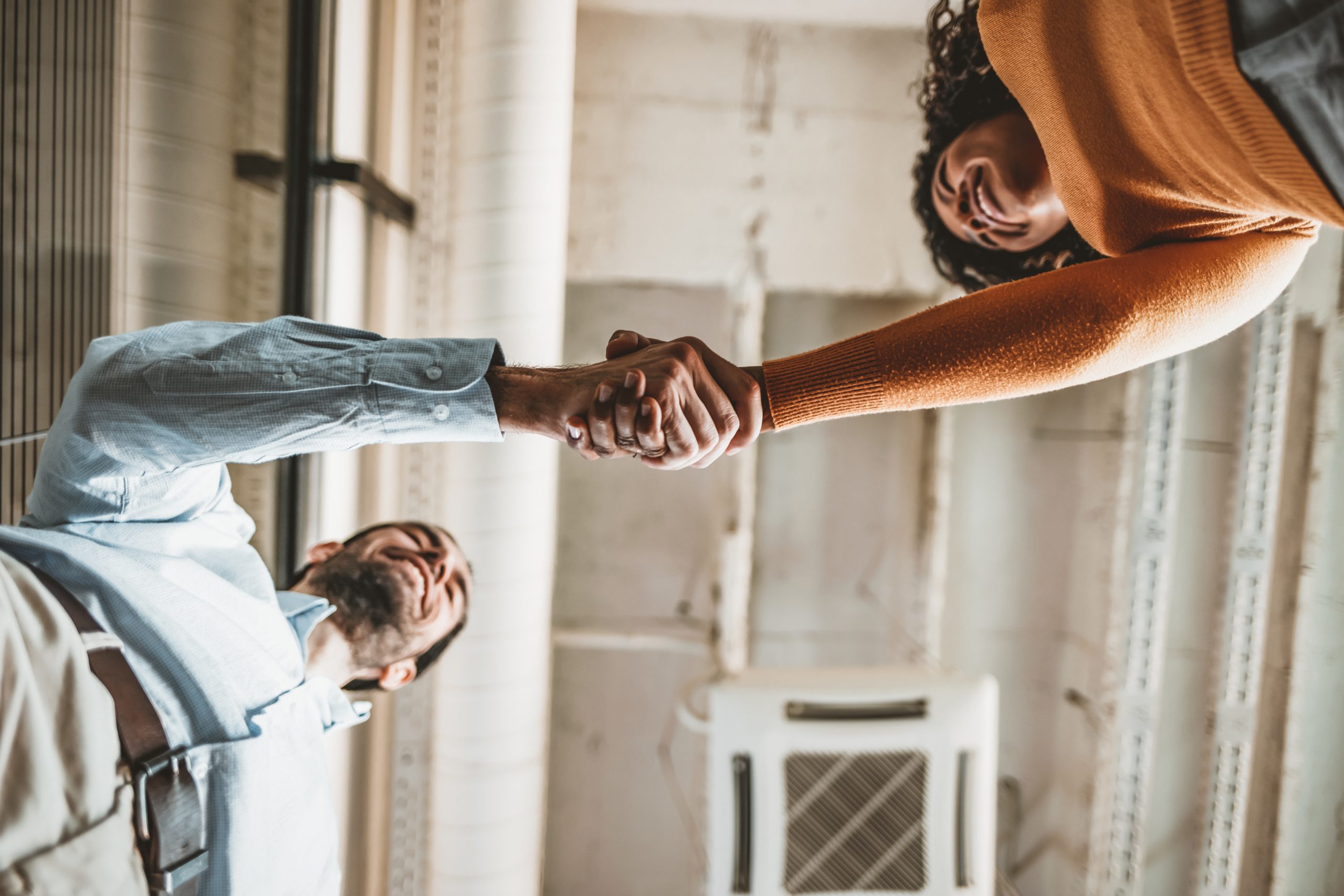 If your audience doesn't trust you, then nothing you sell, publish or share will really matter.
Edelman's 2022 Trust Barometer found that, globally, government and media institutions are seen as divisive and untrustworthy—no surprise, given the last several years of political tumult and the lasting consequences of the COVID-19 pandemic.
And while global trust in business has increased, Americans' faith that businesses are doing the right thing is down five percentage points from last year.
Tonia Ries, Edelman's global executive director, calls the United States a "poster child" for what's happening in many western-style democracies: People don't trust their governments to protect them. They don't trust the news to hold people in power accountable or trust businesses to actually "walk the talk" when it comes to social issues and values.
Edelman researchers have dubbed this the "cycle of distrust."
The Trust Barometer shows that people actually want more from businesses when it comes to engagement on social issues. In most cases, respondents said, companies aren't doing enough to address things like climate change or economic inequality—which contributes to the lack of trust.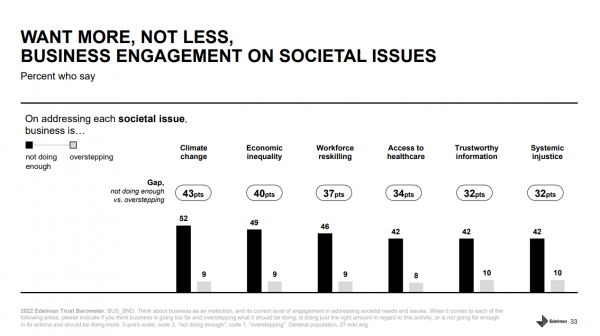 Given this bleak snapshot of the American psyche, how can PR pros earn back trust from their audiences?
1. Know your audience.
Ries says knowing your customers and employees is the first step to building trust in an organization. She emphasizes the importance of starting locally—which isn't the same thing as starting small.
"If we say, can we partner with government on a program—or NGOs—it doesn't always have to be a big national thing," Ries says. "Sometimes those local, community-based initiatives can be so much more powerful in building trust and building those bonds. So, think locally in order to build and amplify from there."
2. Identify your company values and act on them.

Not every organization can take a stance on every issue, so it's important to pick and choose wisely.
Before you can consider changing your messaging, it's worth taking a step back and identifying the core values of your company—and then evaluating how your current comms strategy reflects those values.
It's not an easy task, Ries says, but a very necessary one.
"[That] creates a very tricky line that CEOs and communicators need to walk in making choices about which issues, how do you engage, without being seen as politicized?" she says. "Because one person's policy discussion is another person's politics. So, that definitely presents a lot of challenges for communicators, but I don't think it's a challenge that they can ignore."
3. Avoid "trust-washing."
According to Ries, the action that you do decide to take based on your values matters. It matters a lot.
She dubs virtue-signaling action "trust-washing."
"If you only show up one day a year, to make a statement and pat yourself on the back, you clearly are not authentic, sincere and committed," Ries says. "And, in fact, you risk having the opposite effect; people will just further write off whatever else you might say next month, because you're seen as 'trust-washing,' or rather, I should say, insincere and inauthentic in your communications."
Companies must be able to back up their messaging with concrete action. For example, if you're sharing a post about Black History Month, then you should be able to point to action your organization has taken to fight systemic racism.
What steps does your organization take to build and maintain trust from your audiences?
COMMENT