How companies and comms pros can reach remote workers via video
Catch this free webinar to get your virtual messaging chops up to speed.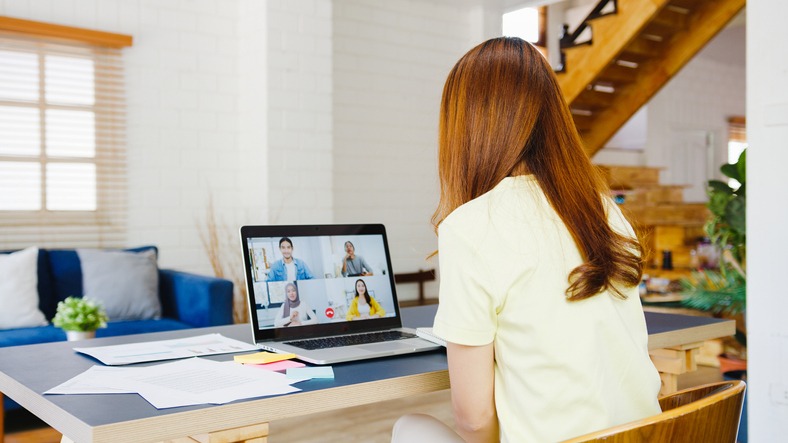 As the pandemic drags on, companies and employees alike are struggling to stay in synch.
With all the transformation we're experiencing at once, it's tough to keep up. And many are finding it even harder to stay in touch. Amid all this change, however, one thing's for sure: Video's not going anywhere.
To make sure your video strategies remain relevant beyond this uncertain era of remote work, join Ragan and Vyond for a free webinar on Nov. 16 titled "Bridging the Hybrid Divide through Video." In this important session, you'll learn how to keep employees engaged, informed and motivated through compelling video communication strategies. And so much more.
To get a pulse on the new workplace landscape, Vyond, a leading video platform company, partnered with TRUE Global Intelligence to survey 1,000 full-time employees at Fortune 500+ companies. The research uncovered a new set of employee behaviors, expectations and attitudes that are fueling a workplace revolution—and presenting a new set of challenges for businesses of all stripes.
Join Stacy Adams, head of marketing at Vyond, and Natasha Kennedy, global managing director of TRUE Global Intelligence at FleishmanHillard, as they deliver key findings from their timely survey and share how video can unite even the most scattered virtual workplace.
In this practical, highly relevant (and free!) webinar, you will:
Identify the common problems plaguing today's pandemic-era workplaces
Learn how employee attitudes toward collaboration and communication have changed
Explore how to build channels for both synchronous and asynchronous communication
Discover opportunities to engage your employees with video
Gain access to Vyond's full research into 2021 workplace trends
Register today, and discover tools, tactics and knowledge that will make you an indispensable force for good at your company.
COMMENT