How Gen Z is using social justice as a filter for where to work
Your ability to stand for more than your bottom line is a crucial differentiator when looking to nab the top young talent entering the workforce.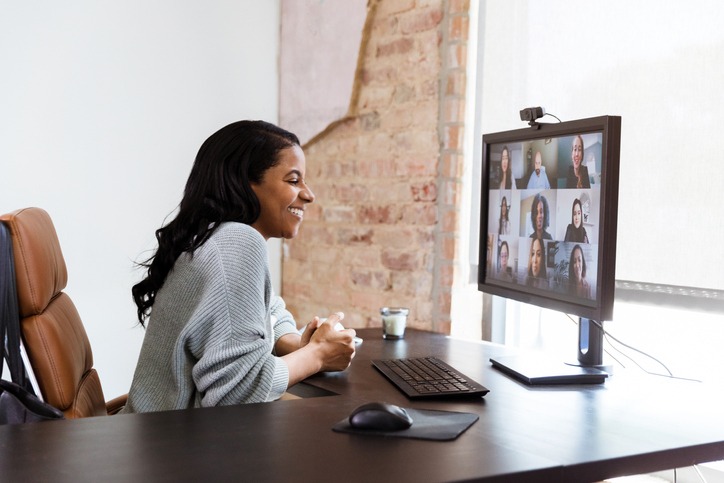 The post-pandemic mass workforce shakeup is officially underway. We've all read the headlines that 1 in 4 Americans are looking to exit their jobs. Pair this with reports that 4 million workers quit their jobs in April and there's good reason for business leaders to pause. As leaders dig deeper into these numbers, they will soon find that Gen Z has been particularly hard hit by the past 16+ months.
The latest research from Microsoft shows that the number of Gen Zers looking to hand in their notice in the imminent future is actually spiking as high as 54%. Yes, you read that right, more than half of Gen Zers currently in the workforce are keen to cut and run.
Many reports have cited factors such as digital burnout, lack of engagement, tricky remote onboardings and decreased in-person mentorship as reasons Gen Z workers are struggling to find stability at work. Yet, there is an additional reason Gen Z is seeking out something new and different—and it comes down to values and the tangible steps companies can take to make sure their youngest employees feel connected to the bigger picture.
Gen Z is a generation of ambition mixed with pragmatism. Reports paint a picture of a competitive generation that is financially driven, but that also seeks out stability. This makes sense when you consider Gen Z grew up during the Great Recession and is now entering the workforce amid a trifecta of economic, social and health crises. Pre-pandemic, Gen Z was described as more loyal than their closest generational cohorts, millennials, who have been known to job hop every couple of years. Like their Gen X parents, they may not be idealists, but they have progressive values—especially when it comes to where they will ultimately spend a third of their life.
Their careers are important to them. They believe it defines them and they want to work for companies that share their personal values. And these values include a company's approach to addressing social justice issues. New research from Porter Novelli shows that Gen Z is more likely than the average American to want to work for a company that is speaking up for or addressing social justice issues (64% vs. 59%).
Fast forward to today: It's glaringly clear that the past year has unearthed many wrongs and changed how we see the world and our priorities. Morning Consult reports that Gen Z now sees the pandemic and the Black Lives Matter movement as the two most momentous events in their lifetimes. And these events are shaping many aspects of how Gen Z interacts with the world, including where they show up to work.
One data point from our newest research immediately stood out: More than half (55%) of currently employed Gen Zers are reconsidering their job because they feel their company hasn't done enough to address social justice issues externally. This makes sense as nearly the same amount (57%) of Gen Z employees also say they hold their employer to a higher standard than other companies when it comes to addressing social justice issues. A further 59% of Gen Zers say they are watching to see how brands have made progress in addressing social justice issues over the past few months (vs. 54% of all Americans)—which is bolstered by the mature Gen Z segment (ages 21-24) who are even more likely to check-in on company progress (64%).
So, what can employers do? How should they work to entice and retain young Gen Z professionals? Show up. Do the work. Then, talk about it.
This generation expects their employer to lead with its values, have a robust set of justice, equity, diversity and inclusion (JEDI) strategies, programs and policies and make sure every single employee not only knows about them, but actively participates. Gen Z wants to know that their personal values align with their employer's values so they can feel proud to go to work and tell others about what they do and who they do it for.
And when they find an employer that is ready to do the tough work, they will stick it out and return the favor with loyalty. As a generation of true digital natives, they'll also be happy to spread the word as built-in advocates and brand ambassadors.
Consider these actionable ways to get your Gen Z employees engaged in your social justice and JEDI commitments:
Listen, and then customize: Gen Z workers value individuality and customization, and this applies to the workplace. Make it personal by giving employees channels to share their own feedback, stories and challenges. This will help ensure the programs you create are truly meeting the needs of this cohort at an individual level.
Make it everyone's job: Gen Z wants to get involved and feel their work is laddering up to something meaningful. Give them ways for them to co-create and contribute to the formation and execution of JEDI programs and policies.
Close the say/do gap: We know Gen Zers are holding their employers to an even higher standard than other companies, so why not accept this challenge? If you commit to change, follow through on it. Create roadmaps to achieving goals and then report on the progress along the way.
Get social and shareable: Gen Z is already sharing tons of content on their favorite social channels, so make sure your company is talking about issues online. Even better, include your Gen Z employees on the ideation of and promotion of content. Chances are they will have suggestions of new platforms or ways of showing up that resonate with their peers best.
The time is now for companies to lean into their values, develop strategies to address and tackle issues facing society and share the journey with employees and the world. Sixty-one million Gen Zers are expected to enter the workforce over the coming years, and with the oldest, aged 25, solidly progressing in their careers today, this is a portion of the employee population business leaders must recognize and prepare for.
After all, they're already paying attention to you.
Whitney Dailey is a senior vice president for marketing, research and insights at Porter Novelli.
COMMENT