How public affairs pros foster trust with suspicious audiences
Win favor with more transparent messaging.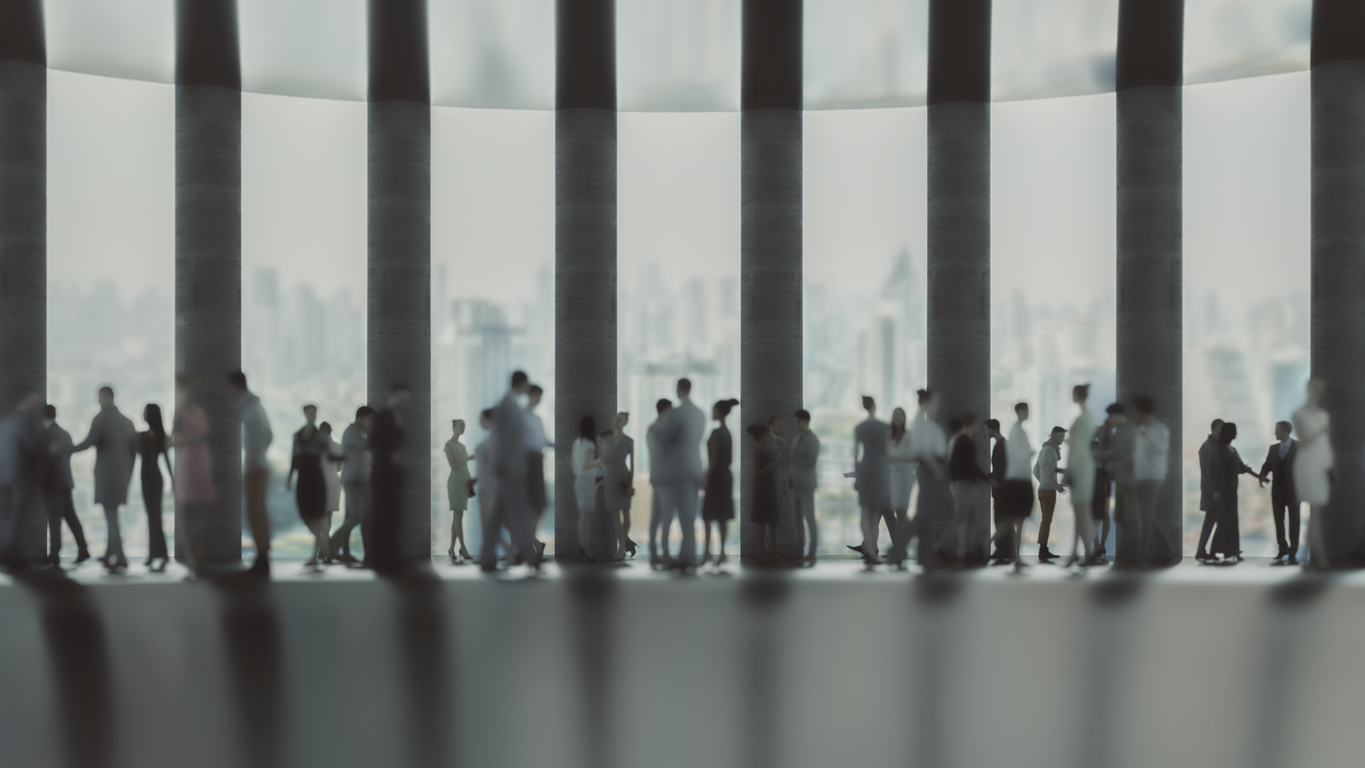 Public affairs is a noble, yet often misunderstood, arm of public relations.
They suffer from some of the same challenges as other branches of PR, but the stakes are often higher as public information officers communicate messages about shootings, natural disasters and more. On the other side of the industry, public affairs agencies must work to sway the opinions of both governments and the public.
Trust can be in short supply from all sides.
Rebuilding trust
Scott Thomsen, director of Communications and Public Affairs at the Ventura County Fire Department, said that building up stakeholder trust is imperative after it's been broken.
Thomsen, a longtime public affairs official, said that, for example, law enforcement has faced major fallout for about a decade due to a lack of trust in the public toward police officers stemming from questions around officer-involved shootings and use of force.
The public has a certain expectations from people working in the public sector, Thomsen said. Those expectations, when not met, can result in disillusionment and major distrust. Thomsen said that public affairs is facing many problems with perception. PIOs must address contentious issues and be transparent and truthful in their comms, which has not always been a priority for all public safety departments.
"When that trust is broken, it is very difficult to win it back," Thomsen said. "The implications of that are really big."
Thomsen said that health organizations felt the lack of public trust for different reasons after the pandemic hit. The National Institute of Health and the Centers for Disease Control and Prevention had to combat a slew of misinformation and disinformation campaigns that skewed the public's view of these entities.
"All of those things kind of carry over into this broader, less defined doubt about government as a whole, whatever other agency you work for," Thomsen said.
Thomsen said that this public perception has increased recently.
"Over the last six to eight years, we've seen a lot of intentional commentary and activities that place questions on government institutions," Thomsen said.
Thomsen also said that some politicians build their campaigns around attacking the integrity of governmental institutions, which is something "we haven't really seen in quite some time."
"They're having an effect on just an individual associated with an agency but the entire institution," Thomsen mentioned. "That's not good for the functioning of our government."
Not only is infighting an issue with image in public affairs, but so is a lack of openness and transparency.
"As communicators, I see this as one of the biggest challenges that we face right now is restoring confidence, by the public, in our organizations and agencies, and that won't happen with a 'no comment,'" Thomsen said.
Thomsen encourages those in public affairs to strike a balance. Share good stories and good news while being upfront and truthful when discussing unpopular news. Inform the public about what's happening and where the information is coming from so "it is unassailable."
"Be proactive when something does go bad. If there are mistakes, we need to own them and apologize for them because we live in an age where not only are people questioning our institutions, but they don't believe you unless there's a video to show it," Thomsen said. "We need to do a better job of telling our stories as government agencies."
Telling better stories
In another branch of public affairs, Chris Guenza, partner at Chase Global, has seen his fair share of complex comms issues. Guenza works at a firm that specializes in crisis issues and reputation.
He also has worked for large developers looking to build neighborhoods and cities.
During his time at a former public affairs and crisis consulting firm, he understood entering spaces where not everyone buys into an idea. He helped solve major developer perception problems with authentic stories to bridge any gaps from the public.
"From local politicians to community members and local businesses, often, you'll come into a community as an outsider, already perceived negatively," Guenza explained. He said that in one case, he and his team worked on a large development in Southern California, which was a point of contention in the neighboring community. His job was to connect with the community members and hear their concerns regarding their negative perception of the project.
"The project was in a rural area, and our firm was based in Los Angeles," he recalled. "The community members in opposition to the development worked to paint us as a bunch of 'slick, big-city consultants' who were out of touch and unconcerned with the issues they faced, like traffic and safety."
Guenza said that in order to break down barriers, his team prioritized getting to know the community and letting them know who they were.
"We hosted many meet-and-greet events where we brought pizza, beer, wine and coffee to discuss their visions for the area," Guenza noted. "We talked to attendees about our personal experiences as well, like where we grew up, went to school and what our individual ambitions were and why we thought the project would be good for their community. We leveled with them about traffic concerns and how the same project would be perceived in the small towns where we grew up."
Guenza said that their genuine efforts paid off and being authentic was a major player in gaining the community's trust and ultimately, project approval.
"People are smart and care about their communities," Guenza said, adding that people aren't convinced by flash or jargon. "We need to meet people where they are and take their concerns seriously. When we do this, we make the best possible effort to jointly find solutions. Everyone now has the power to leverage technology and create a coalition, so it's important to treat every issue as something that could metastasize."
Sherri Kolade is a writer at Ragan Communications. When she is not with her family, she enjoys watching Alfred Hitchcock-style films, reading and building an authentically curated life that includes more than occasionally finding something deliciously fried. Follow her on LinkedIn. Have a great PR story idea? Email her at sherrik@ragan.com. 
COMMENT
RECOMMENDED READING
PR
Xanthe Vaughan Williams
Tags: public affairs