How to find your PR agency perfect match: tips from an in-house marketer turned agency director
In-house comms pros sometimes need outside help. Here's how to get it.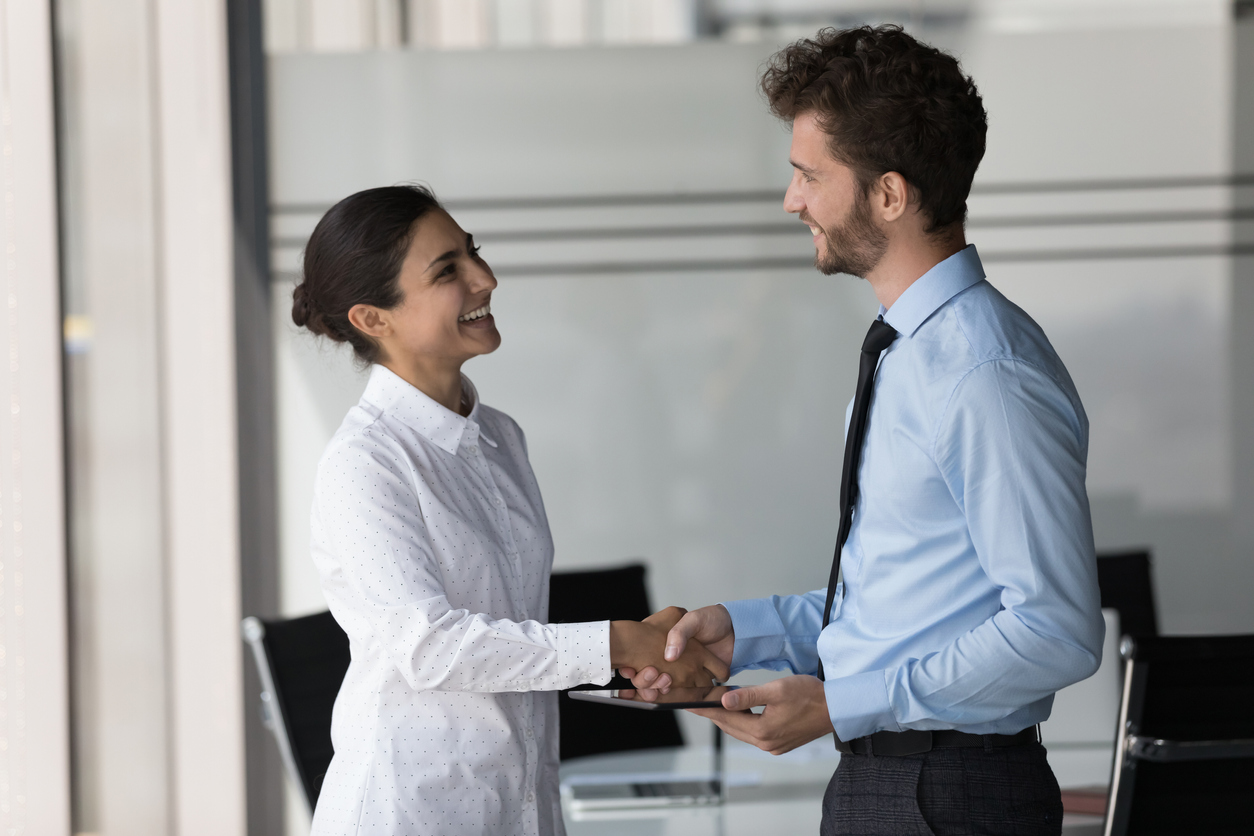 Liesse Jayalath is director of creative and content strategist at Look Left Marketing.
As a former in-house marketer, I've managed agencies ranging from branding and web development to technical writing and PR. After a decade, I've learned a thing or two about how to find the right agency for the job and how to make the most of the engagement. Now as an agency director at Look Left Marketing, I've been on both sides. Here's the advice I give folks when they're looking for an agency to partner with:
Where to start
So, you've been tasked with finding a new PR agency to take your company to the next level. Whether this gives you cancel-all-plans-level anxiety or makes you Slack your work bestie with excitement, I've got you covered. These are the top three things to consider when looking for a PR partner:
Keep your RFP short and direct – I've been on the giving and receiving end of a lot of requests for proposals (RFPs). Some are excellent and others create more confusion than clarity. When you're writing an RFP, don't overthink it — keep it short and direct. Your RFP should help potential partners understand what you're looking for and give you a feel for how their agency thinks. Make requirements, timelines and goals clear, and include it in your initial email to agencies you're interested in working with.
Look for chemistry – Good agencies become an extension of your team, so it's important to look for chemistry and compatible communication styles during your search. Since trust can take a while to build, it's important to spend some time getting to know the team during the RFP process.
Involve leadership – We work with startups where the CEO is often the face of the company. That means they must be willing to dedicate time and energy to PR, so it's important that they have a connection with, and trust in, the agency. If this doesn't apply to the CEO at your company, think about what leader will work closely with PR and include them in the decision. If they don't vibe with the agency, keep looking.
Discovery tips and what makes an agency stand out
Whether I'm hiring an agency for a one-off project or a long-term engagement, I always start the same way. I look for examples of work that I think are excellent and then figure out who produced them. I track them on a spreadsheet and try to do as much of the discovery on my own before I reach out. My spreadsheet usually includes the name and website of the company, the price, their timeline (if it's a project-based engagement), their location, notable work and notable clients — especially competitors. This spreadsheet also helps me centralize proposals and keep notes once I've talked to them.
What I love about this method is that I can compare agencies side by side. I can see if the price is the same for two agencies but the quality of work for one is way better than the other. Or, if the same amount of work will take twice as long with one agency than the rest, I can dig in and see if the quality justifies the time tradeoff.
Once I've completed my personal discovery, I set up meetings with the agencies I want to work with. Whether it's in person or over Zoom, I'm looking for a few things in the first meeting:
Were they timely and professional in their response to my email, scheduling the meeting and following up? If they aren't prompt with in-bound business, they probably won't be once you've signed the dotted line.
Did they do their homework? I already have an entire spreadsheet with information about them. They don't have to go that deep, but they should have looked at my company website and know what we do before we meet.
Can they up-level our company? To me, an agency is a team of experts that help a company learn, grow and produce excellent work. I'm looking for creative ideas and new ways of doing something that we hadn't thought about before.
Get the most out of your partnership
Once you've secured your new agency partner, set a strategy, goals and road map with them early on. They may have a process in place for this, but if not, don't be afraid to take the lead to:
Agree on a PR strategy – Once you choose an agency, use the RFP that you provided to create a strategy. For one-off projects, you can outline the strategy for the entire engagement before you begin working together. For retainers, outline the first quarter in detail and then work with them to establish bigger goals for the year.
Set metrics – It doesn't matter if you use KPIs, OKRs or any other goal-setting acronym, so long as you are able to measure success. Having a framework in place and regular check-ins on goals will help keep you and your agency on the same page. I've seen partnerships that don't have a strategy or a framework for talking about performance result in miscommunication and one party feeling like their needs aren't being met.
Be realistic – Share a set of realistic goals and a set of stretch goals, and listen when the agency tells you what's within your reach now or in the future. If you want to be in The New York Times but it isn't the best outlet for your audience, ask them what your white whale should be and go after that. Remember, you chose this agency because you trust it, so take advice to heart.
Collaborate and communicate – Although your agency is like an extension of your team, it doesn't have institutional knowledge or access to classified business information that in-house marketers do. Additionally, it probably doesn't understand the intricacies of your product just yet. To be successful, the agency needs to work closely and collaborate with your team. It's a good idea to assign a single point of contact from your internal team and one from the agency to communicate with one another. They should be able to answer most questions, and if they can't, they'll be the ones to get the information or necessary approval. This streamlines the communication and workflow between teams.
Choosing a PR agency that feels like an extension of your team is essential to a successful partnership. The people on your account team should live and breathe your brand, sport your swag and say your name in a crowd of influential people. I've managed a lot of agencies, and the ones that deliver this are rare. These tips should help you start your search on the right foot, and manage the relationship to complement your work and accomplish your goals.
COMMENT
One Response to "How to find your PR agency perfect match: tips from an in-house marketer turned agency director"
Ronald N Levy

says:

Pick the agency that's most interested in your MONEY. Not your impression of them, not their references to top contacts in government and media, not the prestige of their clients nor which of their agency's royals went to the same college as you but YOUR MONEY.

Most of them may make the same little self-deprecating asides which can make you wonder if they all buy the same how-to-sell book of humor. They'll tell where they went to school, where they used to live, sometimes how poor their families were and other historical tidbits to influence you but the main thing they can do for you is to help you with MONEY so focus on that to the exclusion of little jokes and historical allegations.

Important "your money" comments may be those you'd rather not hear—references to money you're better off not making because (a) it's not adequately honest, (b) there's a chance of being caught, and sometimes most significantly because (c) getting caught could mean top management's loss of their jobs or even freedom!

More important money comments are about not your "goodwill" opportunities nor even reputation enhancement but increase in your EARNINGS thanks to government action, consumer response or an unrecognized opportunity.

The key question you should be looking for from a prospective PR firm is not "why us" but "why you," why the main advantage offered by the PR firm is why their choice may result in your ending up with not more favorable public attitudes but more money.

The money is out there and thousands of PR clients are getting it. How much you get (and whether you get any at all) may depend on your savvy in what you look for in presentations—not attitudes, not goodwill, not even reputation but money. Decisive information is very likely there for you if you eagerly look for it and if you don't get distracted by history or tested sentences that sell.

This wisdom of what to look for, like the wisdom in PR Daily conferences and contests, could help you land a very good promotion that will be great for your money.