How to make your social media video sticky
Video is an increasingly popular content type online, but there's more to it than just hitting the record button.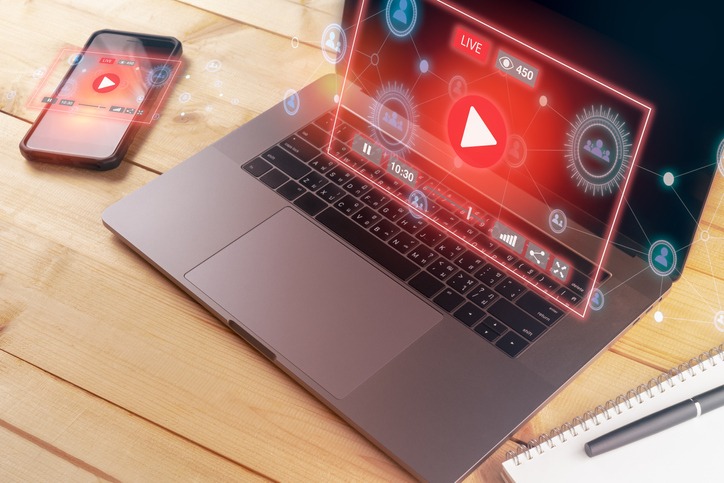 It goes without saying that not all content is created equal.
You've probably already noticed while mindlessly scrolling through your social feeds, but video content reigns supreme—and for good reason. From TikTok and YouTube videos and streaming services to Instagram Reels and Stories—and everything in-between—the average internet user spends around 16 hours a week watching videos online.
As we continue to witness the exponential growth of video, brands are taking full advantage of people's limited attention spans and free time. But it's one thing to produce video just tohave something  to fill your content calendar; it's another to develop content that truly engages your audience and compels them to take action.
Here are four tips to help your brand break into the social media spotlight:
1. Plan ahead.
First things first: You need a solid plan. Your video blueprint should not only outline why you're going to leverage video, but it should also detail the who, where, how, and when.
For example, will your video be designed to be viewed on mobile apps by Gen Zers? Or do you want your video campaign to target urban millennials during the workday? The more you can anticipate how, where, and by whom your video will be viewed, the more you tailor the content to fit your needs.
Knowing the exact assets you'll need to a create successful video makes a world of a difference. Did you know nearly 85% of video views on Facebook occur without the device's sound turned on? Looks like you'll need to add captions!
Additionally, 50% of all video is played on mobile devices. Looks like you'll need to optimize for smaller screens.
2. Tell a great "Story."
Instagram struck content gold when it rolled out its ephemeral Stories feature five years ago. Instagram Stories allows users to post photos and videos that vanish 24 hours later. Today, more than 500 million Instagrammers share and view Stories daily.
Stories hit the sweet spot for capturing users' short attention spans while pushing the limits of short-form video. In addition to optimizing your brand's Instagram grid, Stories are a top-of-funnel tactic that easily engage your audience before they even scroll down their timeline.
3. Keep it short and simple.

We're bombarded with content every moment of every day, so it's no secret that attention spans are short when it comes to social media, or any web content for that matter. That's why brands need to be able to establish an effective hook at the beginning of their videos to quickly grab their audience's interest.
But just because people might only watch a few first seconds of your video doesn't mean they aren't picking up what you're laying down. According to a study conducted by Nielsen, video impressions that last two seconds or less still result in 38% brand recall, 23% brand awareness, and 25% purchase intent. Start each of your videos with a bang: Share a mind-blowing fact, ask a head-scratching question, or express something that will fuel the viewer's curiosity on the spot. Make them feel captivated enough to keep watching.
4. Go live.

Whether or not we're humble enough to admit it, we've all experienced it at one point or another. "FOMO"—or the fear of missing out—is all too real. Many people want to be involved in what's happening, whether in-person or virtually. What better way to build hype for your brand and engage directly with your social audience than a live stream?
In-the-moment video content helps your brand seem genuine, relevant and up to something cool. From product unboxings to how-to's, Q&A sessions or event attendance, live streams are an easy (and fun!) way to connect and interact with your audience in real-time.
When it comes to social media marketing, having video as part of your toolkit is no longer a nice-to-have. Video is essential.
Josh Arter is the social media director at STIR Advertising & Integrated Messaging.
COMMENT