Involve's Kim Markus shares why it's essential to focus on the 'human element'
The executive vice president for the Columbus, OH firm talks about tools and tactics, COVID lesson and more in our latest interview about a day in the life of PR pro.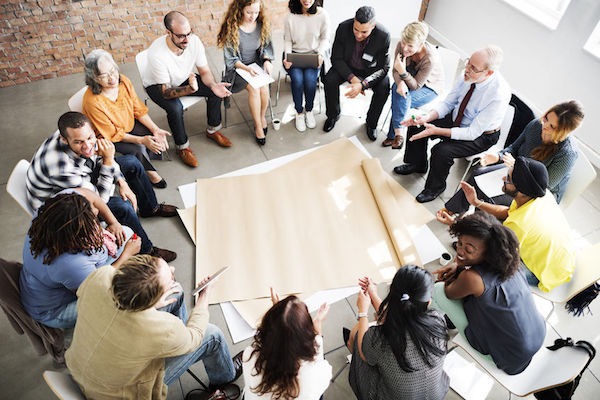 For Kim Markus, this is a moment of opportunity.
The PR pro is taking from the past year what she calls "COVID clarity" and says there has never been a better time to be in communications. She caught up with us to share her takeaways form the last year and how she sees the future of the profession as part of our "Day in the Life" series.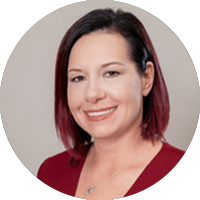 1. What's the first thing you do every day when you wake up?
Markus: I am a true creature of habit. Each morning I wake up, make coffee, feed our two dogs and then do a little bit of yoga to help my mind and body get ready for the rest of the day.
2. Who is the most important person you talk to every day?
Markus: My husband. Early on in our relationship, we agreed that every night we'd have dinner at the kitchen table. It didn't matter how long or tiring the day was, or how badly one of us may have wanted to mindlessly zone out in front of the T.V., we'd take the time to gather at our table and check in with each other.
3. When do you plan to go back into the office? Do you want to go back?
Markus: Since joining Involve, I've been going into the office. It's funny, while I loved the flexibility (and the casual wardrobe) working from home the past year gave me, I missed being in the same space, collaborating with co-workers and clients. There's a special synergy when you're together (at a safe distance) around a whiteboard brainstorming that's hard to recreate over Zoom.
Also, I try to keep work at work, which I sometimes found hard to do over the last year. Getting back on the road for my daily commute gives me an opportunity to both gather my thoughts for the day as well as decompress before walking in my house.
4. What's a new tool you have discovered that you just can't live without?
Markus: Google Workspace has allowed our team to collaborate internally and externally with ease.
5. What was your favorite work memory from the past year?
Markus: Thanks to 2020 I was able to enjoy a new level of clothing comfort, as well as flexibility in my schedule. I could take time and walk and play with our dogs in the middle of the afternoon, or work on a project late in the evening after dinner.
6. What has been the biggest "lesson learned" from 2020?
Markus: I walked away from 2020 with what I call "Covid Clarity." Over the last year, I had the time and opportunity to really assess what was important to me. When I felt completely uncertain, that's when I realized everything was possible as long as I remained courageous, kept my faith and remembered to hold onto my center of gravity.
7. What's your No.1 message to clients, co-workers or employees for 2021?
Markus: I believe that for any business or brand to be successful, the human element within your company must be functioning at its very best.
Empower your team to bring their best selves to work—and home—each day. This is a promise I'm personally committed to for my clients and co-workers because I believe this creates a work environment that raises the human spirit, inspires the best in everyone, and drives success.
8. What makes you hopeful about the future of PR?
Markus: In the world of public relations and marketing communications I see nothing but opportunity in our future. There are new projects to be tackled and new problems to be solved, you just have to be on the lookout for them to refine your skills or help accomplish your client's goals.
COMMENT