Juneteenth rises to new prominence as organizations commemorate 'America's second independence day'
More states and municipalities declare official holidays, as private organizations also step up recognition, many giving their employees the day off.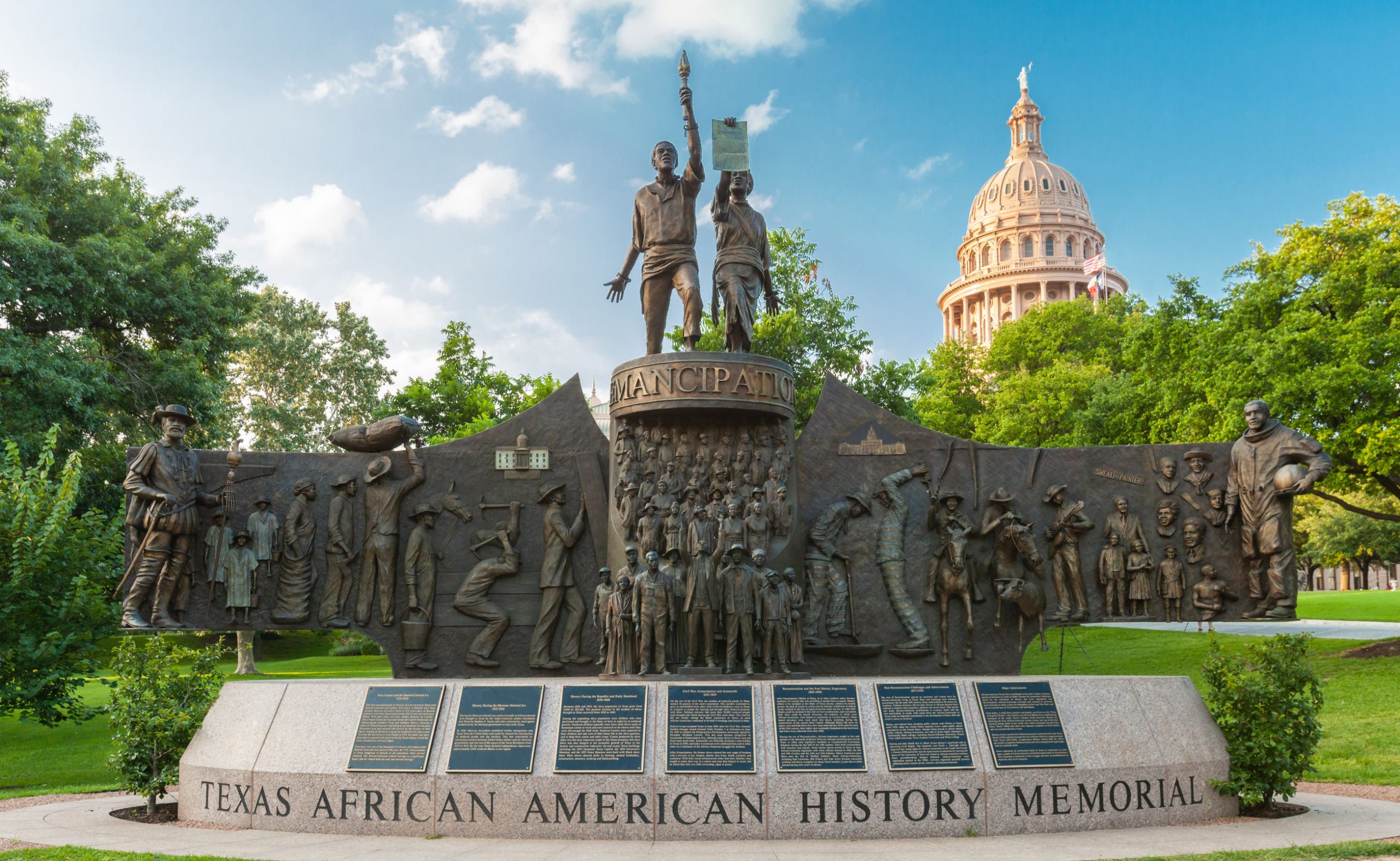 America's Juneteenth (June 19) commemorations are looking a little different in 2021. More states, municipalities and private organizations are formally recognizing the holiday than ever before, holding events and celebrations, or just giving workers the day off.
In the months since the 2020 murder of George Floyd and the social justice movement that rose in its wake, Juneteenth has moved to a position of greater prominence in the U.S.
In 2020 and this year, five states—New York, Virginia, Massachusetts, Oregon and Washington—have made Juneteenth an official state holiday, while Hawaii and North Dakota both voted in April to make it a day of remembrance. Only South Dakota does not commemorate Juneteenth in some capacity.
At the same time, private organizations are moving to recognize the day. They include Blue Cross Blue Shield of Massachusetts, the University of Maryland, Nike, Uber, Twitter and many others. The private-company recognitions build on a wave that began last summer.
One company that's commemorating Juneteenth for the first time this year by closing for the day is Omeda Communications, the Lincolnshire, Illinois, database and fulfillment provider. "As we have always had a diverse and inclusive cultural, we thought it was important to recognize and celebrate that through the Juneteenth holiday," CEO Aaron Oberman says.
Juneteenth commemorates the day in 1865 when enslaved people in Texas learned they were free. On June 19 of that year, U.S. Army Major General Gordon Granger traveled to Galveston, Texas, to announce the Civil War was over and that slavery had ended. Many enslaved African Americans were unaware that Congress had passed the 13th Amendment, which abolished slavery, six months earlier, or that President Abraham Lincoln had abolished slavery in sections of the country that were then in rebellion in January 1863 when he issued the Emancipation Proclamation.
Juneteenth has long been commemorated among Black Americans, but only in recent decades has it seeped more broadly into the national consciousness—especially in the last 12 months. Juneteenth is, according to the National Museum of African American Culture & History, "our country's second independence day."
Ragan Consulting Group DE&I expert Kim Clark notes that the country needs an ongoing commitment to raising visibility and honoring significant events like Juneteenth. "I learned about Juneteenth as part of my university radio station promoting the on-campus Juneteenth celebration," she says. "After college, in my corporate sphere, it wasn't acknowledged until the summer of 2020."
Organizations should raise awareness and provide education, she says, and especially honor freedom by making Juneteenth a company holiday. Making people come to work that day misses the point if employees are required to work on a day celebrating their freedom.
Specifically, Clark says, organizations can take the following steps.
Listen to Black and African American ERGs and employees to hear what they feel is appropriate, needed, desired and helpful.
Give an update on the work you're doing to support Black and African American employees and communities. Be transparent on what work has been done, what is in progress and what you've planned to do. Take responsibility for what was said and not done, own where you are and show actions you're taking to level up and contribute to the healing.
Share results of the impact from the last year.
Be creative when sharing stories of how people are stepping up, as this isn't a moment, it's a movement centering human dignity (which transcends politics).
Develop creative ways to fold in how employees can walk through racial reckoning together.
Present your efforts in the context of an example of the organization's values in physical form, in action, by improving lives and making a difference.
How is your organization planning to mark the holiday?
COMMENT