Kylie and Kim scold Instagram and GE rebrand reax
Plus: Snapchat expands to desktop.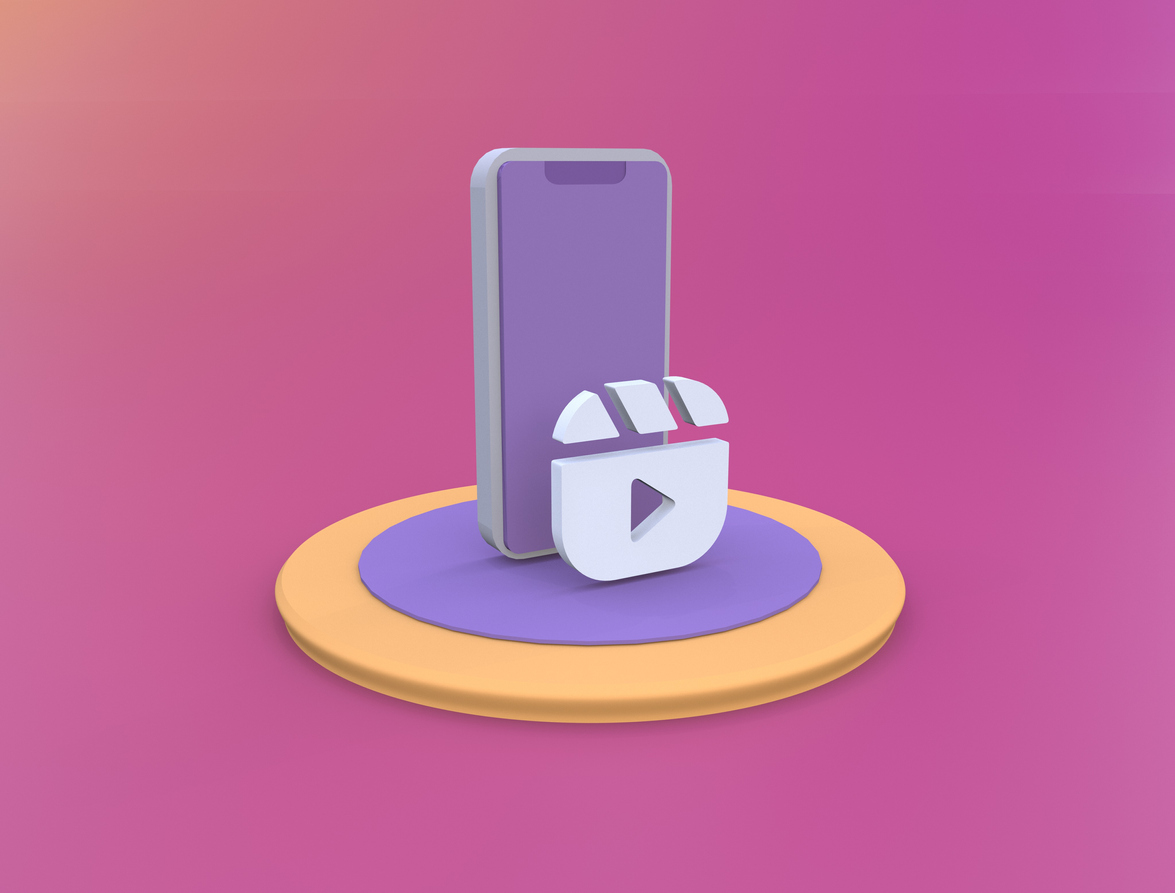 On Monday, Kylie Jenner and Kim Kardashian told Instagram to "stop trying to be TikTok." Their criticisms follow an announcement from Meta, Instagram's parent company, about upcoming changes.
To up its game against TikTok, Meta announced that any Instagram video under 15 minutes will automatically be shared as a Reel. It's one way the company is doubling down on the short video format. The celebrity sisters aren't having it, though. They both shared a post from Instagram user @illumitati, who urged Meta to "Make Instagram Instagram again." "Stop trying to be TikTok. I just want to see cute photos of my friends," the post says. 
Both Jenner and Kardashian are highly influential in social media. In 2018, when Jenner slammed Snapchat's redesign, Snap shares fell 7%. With a combined 686 million Instagram followers, Jenner and Kardashian's comments could be bad news for Meta. 
Tuesday morning, Instagram head Adam Mosseri released a video addressing the changes and indicating an inexorable move toward video no matter what Kim, Kylie or anyone else thinks.
👋🏼 There's a lot happening on Instagram right now.

I wanted to address a few things we're working on to make Instagram a better experience.

Please let me know what you think 👇🏼 pic.twitter.com/x1If5qrCyS

— Adam Mosseri (@mosseri) July 26, 2022
Here are today's other top stories:
There's finally a desktop version of Snapchat
Speaking of Snapchat, parent company Snap is finally launching a desktop version of the 10-year-old app. Called Snapchat for Web, the desktop version uses Chrome to start a call or pick up where users left off on mobile. The company explained its decision: 
"With more than 100 million Snapchatters using our voice and video calling each month on average, we're excited to offer a new way for our community to keep conversations going on their computers, where they're already working, learning, and browsing."
For now, Snapchat for Web is only available to Snapchat+ users in the U.S., the U.K., Canada, Australia and New Zealand. It also only works via Chrome, but Snap is looking to add support for more web browsers. 
Why this matters: With so many people working from home, Snap is capitalizing on the opportunity to keep people connected. On average, users open the app more than 20 times a day and spend 30 minutes using it. Moving Snapchat's core features to the web just makes sense.
MEASURED THOUGHTS
It's no surprise Gen Z influences our approach to social media. But research from PR and communications firm Vuelio found that a fifth of the U.K.'s PR industry isn't factoring in the under-25s. The company encourages the use of quick, concise content, as Gen Zers have an eight-second attention span. That's four seconds shorter than the 12-second span of millennials. 
Vuelio also pushes for more collaboration, as more than two-thirds of younger employees are willing to tutor their coworkers on the ins and outs of technology. Having fun also comes into, ahem, play. Data shows that 42% of Gen Z consumers would participate in an online game for a brand campaign. 
General Electric unveils new brand names and logo
In late 2021, GE announced it would separate into three laser-focused companies in the healthcare, energy and aviation industries. The decision to split into three companies raised a pivotal question: How does GE's iconic brand play into each ? To help answer that question, GE partnered with Interbrand for a six-month research and design process. Last week, the new company names were released: GE Healthcare, GE Aerospace and GE Vernova. 
Linda Boff, CMO at GE, explained:
Based on data and analysis drawn from thousands of conversations, it became clear that the GE name and Monogram represent an iconic legacy of innovation, a symbol of trust for global customers, a source of pride for our teams, and a talent magnet for future leaders. We're proud these future businesses will be able to build on GE's DNA of innovation.
While some people think it's time for GE to let go of GE, others applaud the company for following the maxim of "if it ain't broke, don't fix it." In an article for Forbes, Jess Collen called the names "brilliant. "Why change just for change's sake?" he wrote. "[GE] took one of the strongest, most valued, longest-tenured trademarks in America — and decided not to mess with it."
Why this matters: For GE, a rebrand made sense. They split into three different companies, after all. And while there are all sorts of reasons to rebrand, it's likely you don't have to. Rebranding is expensive, complex and time-consuming, and should only be done if it no longer represents who you are or what you do.
Dawn Olsen is a writer who went to an out-of-state engineering school (Purdue University) to get an English degree. She has lived in Indianapolis for 10 years and spends far too much time on Twitter. In fact, she's probably thinking about Twitter right now.
COMMENT