Managing the hybrid workforce: What will employees want–and need?
Communicators must master the three C's of the new workplace reality.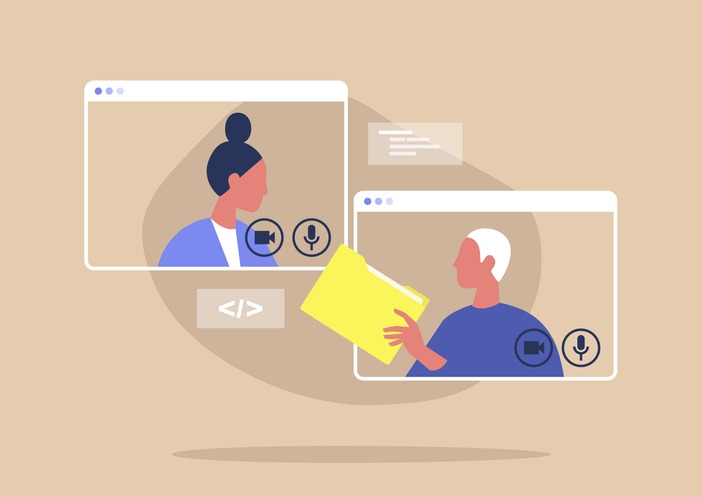 A company is only as good as its culture.
When a company lacks an inclusive, connected culture, productivity can suffer. Or as Peter Drucker once said: "Culture eats strategy for breakfast." Which is a big problem these days.
A survey of 127 company leaders by Gartner in June 2020 revealed that 82% of respondents will let employees work remotely for some of the time as employees return to the workplace. But because of that, 30% of business leaders are most concerned with maintaining the corporate culture.
Some employees will be virtual. Some will only work from home. Others will be half and half. As communicators, it's our job to balance these different segments of the new workforce.
And if you're reading this thinking your company is the only one still figuring out how to balance this new era of communication, you're not alone. And if you are thinking that as the pandemic winds down, things will go back to the way they were before, you're wrong.
A recent webinar sponsored by Unily offered some real-world tips on handling the hybrid workforce. They focused on the three C's of any good corporate culture:
Connection
Contribution 
Comfort
Employees want to be in an environment where they feel connected to co-workers and leaders, where they feel they are contributing to a common goal, and where they are comfortable.
Let's take a quick look at each one:
1. Employees want to feel connected to the company, its leaders and their co-workers. 
Every company should make it a priority to make their employees feel connected to each other, especially when a hybrid workforce is the new reality. There must be a central space for employees to connect. In times like these, where that central place is no longer the office, there needs to be an online option.
Whether it be an intranet, internal social media, Yammer, or Microsoft Teams, there should be one central place for employees to connect and share experiences—both personal and professional.
The key to this statement is the word ONE. Nobody wants to check three, four or five different places to feel connected to other employees and feel like they have the information they need.
I recently helped analyze a survey of over 4,000 employees for a major company, and this was the no. 1 takeaway: When a company uses too many channels to share information, things get lost. And employees get frustrated.
On top of that, nobody has the time during the workday to be checking work apps like a teenager on Tik Tok and Snapchat. So pick one central channel, make sure it is easy to use, and drive employees there.
The good news is, improvements in technology have made it easier to make this happen. Communicators (and employees) have been dipping their toes in the new technology water for a while; the pandemic has pushed people into the deep end head first.
Technology such as Teams, Zoom or Yammer were once an afterthought. Now they are standard.
2. People want to know their work still matters.
This can get lost when people are working from home, or only coming in part time. Employees want to understand why and how their work contributes to the goals of the company. If people feel like the work they're doing is meaningless, there's a better chance they won't give their best effort. Success stories, peer-to-peer recognition, articles about company wins, and executives singling out employees or teams for great work are all great tactics, and should be expanded.
3. People want to feel comfortable where they work.
We're not talking about having an ergonomic office chair. They want to feel comfortable knowing that their company is aware of important social issues.
The pandemic, climate change, racial injustice . . . these are all sensitive topics that have been weighing on the minds of employees over the past year.
These topics don't just go away during the workday. They affect everyday life and can affect company culture. These topics used to be taboo in the workplace, and the general rule of thumb was that employees should talk about them during off hours. That's not the case anymore.
Employees want to know that the company they work for acknowledges these struggles and understands that they can affect mental health and even work performance.
Your company doesn't need to create its entire brand or social media strategy around social justice issues. All your employees need is for you to recognize that these issues can make life harder, which makes work harder. A simple email or short, conversational leadership video checking on employees goes farther than a generic tweet about social justice.
Similarly, surveying employees for actual ways to combat stress goes farther than a picture of a flag on the company website. Employees want proof that you care, and just saying that you do is not enough.
The past year has shown how essential a good communication strategy is for any company's culture. The three C's of organizational belonging can make a world of a difference, especially in a hybrid workforce. 2020 changed the way we have to communicate, and it's not changing back to "the old normal" anytime soon.
Zach Crescenzo is a communication specialist at Crescenzo Communications.
COMMENT