Mark Zuckerberg wants to be cool again, how Duolingo took over social media
Plus more news you can use.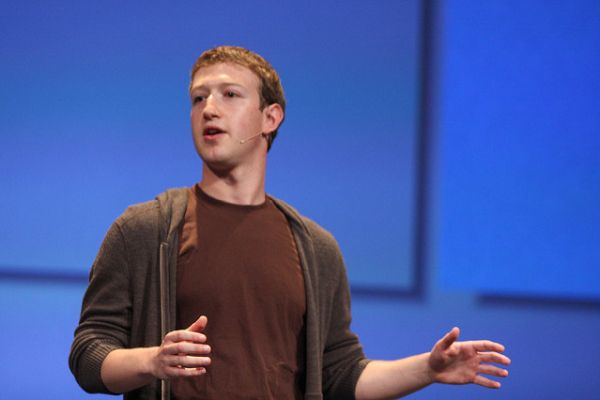 Meta's Mark Zuckerberg and Twitter's Elon Musk want to battle against each other in a cage fight, The Washington Post reported.
Whether it's all in jest or legitimate remains to be seen, but either way, a battle still rages on for Zuckerberg. The Meta leader is "trying to make himself cool again" to the "tech elite" who are wooed by Musk's over-the-top antics, The Post notes.
"As Meta struggles with layoffs and its so far unrealized dreams of the metaverse, 'I think Mark is also getting a feeling that he is not respected,'" Bhaskar Chakravorti, Global Business dean at Tufts University's Fletcher School, said in the article. 
Zuckerberg rose in popularity in 2004 when he was a Harvard student and Facebook co-founder. The world was captivated by his story and other young budding CEOs and college students looked at him with hopes of getting their big break.
 Zuckerberg wants to remain relevant in his industry all these years later by pushing his physical limits.
The article adds that the cage match is for Zuckerberg to appear "edgy." 
I'm up for a cage match if he is lol

— Elon Musk (@elonmusk) June 21, 2023
 "He can be a tech bro just like the next guy," Chakravorti said. 
 Why it matters: "These founders … are wanting to drive their story directly," Brooke Hammerling, public relations expert and comms industry professional, said in the article. "The CEO story can become bigger than the company itself."
Now, Zuckerberg is working on beefing up his image (literally) and pulling out all the stops to do so.
 "Zuckerberg, in particular, is sensitive to being perceived as an innovator and interested in what the public thinks," the article says, adding that the plan is to position Zuckerberg "as a visionary innovator to a tech-savvy audience losing its enthusiasm for his social media empire has been years in the making." 
Zuckerberg wants to be seen as the company's primary storyteller, taking on a bigger role in the announcements of products. He's also been placed strategically before journalists and influencers in the tech world.
Zuckerberg also desires to win back the support of his staff after thousands of layoffs.
No matter how long your brand's leaders have been at it, addressing their public image is bound to come up one way or another. Get curious and lean into ways to address any disconnects or issues so they can be more relatable and empathetic to internal and external stakeholders.  
Duolingo strikes gold with wacky social media antics
Duolingo's "unhinged" antics are a hit on TikTok, The Wall Street Journal reported with intentional steps to garner attention on social media and their language-based app.
In 2020, Duolingo emphasized traditional marketing to spread brand awareness. The company went public a year later and 80% of its growth was from word-of-mouth. Yet, the company wasn't quite reaping the benefits of success because people were only subscribing to its free app.
Duolingo later started a TikTok channel and used it more often during the pandemic.
@duolingo

when she pays zero attention to me 😍
"The attention started rolling in on posts about the Duolingo owl's romantic relationships with other brand mascots and jokes about the company's legal team trying to capture the mascot to keep it from posting online," the article said. "Part of the social campaign's appeal may come from a relative lack of oversight, allowing memes and jokes to go live before they grow stale."   
Why it matters: Duolingo upped the ante with its brand marketing on TikTok, which was a major move for the company. When connecting directly to consumers, they noticed a huge uptick in social media followers, with roughly 6.7 million people signing up for the off-the-wall content that strategically directs people to their app.
"We've just found that we have a brand that is very good for social media," Duolingo Co-Founder and Chief Executive Luis von Ahn said. "And it's organic, it's not paid stuff." 
Luis von Ahn also noted in the article that the company has a "Virality Team" that works lockstep with the marketing department to create aspects of the product that are easy to share on social media. For instance, the Duolingo app wants users to translate phrases like, "Whose robot ate my cake?" Not only are these good for language learning, people are apt to screenshot and share the wacky phrases on social media. 
If straightforward marketing techniques are no longer working for your company, switch things up. How can you sell your products or services better? Maybe more comedy is needed or powerful storytelling. You might not have a funny brand mascot to fall back on but you can hit your stride once you tap into how to connect with your audience and discover what works for them and you.
Editor's Top Picks:
PR pros, next time you think of using an influencer, consider opting for one that is computer generated.

Virtual social-media influencers

"can be as equally credible as human influencers,"

according to a study

. Some successful virtual influencer social media posts include products that are more fact-based and descriptive, like promoting a new software. Unsuccessful posts with virtual influencers are ones trying to sell products like ice cream or sunglasses, which virtual influencers can't actually enjoy. 

Oreo and Super Mario joined forces in a partnership. Cookies feature 16 different designs based around the beloved characters and come with a challenge: Fans are asked to help stop Bowser from taking over Princess Peaches' castle by stacking as many character-based

cookies

on their glass of milk. The winner defeats Bowser when the cookies fall into the milk. People are encouraged to share their win on social media with #SuperMarioOREO (and follow the social challenge) beginning July 10. "We hope to unite cookie lovers and Super Mario enthusiasts alike with this playful mission, inspired by a storyline fans know all too well," Senior Brand Manager at OREO Vishnu Nair said.

Fox News wants to boost

 its ratings after the departure of 

Tucker Carlson

. The network switched up their network lineup recently including putting popular Fox Jesse Watters in Carlson's 8 p.m. host slot.

 "The new schedule — made up almost entirely of hosts who have grown in popularity by feeding their loyal conservative audience a mixture of right-wing talking points, outrage and misinformation — will take effect on July 17," per CNN.

Sherri Kolade is a writer at Ragan Communications. When she is not with her family, she enjoys watching Alfred Hitchcock-style films, reading and building an authentically curated life that includes more than occasionally finding something deliciously fried. Follow her on LinkedIn. Have a great PR story idea? Email her at sherrik@ragan.com. 
COMMENT
Tags: Elon Musk, Mark Zuckerberg