McDonald's, PepsiCo and more leave Russia, Disney CEO addresses Florida 'Don't Say Gay' bill and more [Updated]
Also: The Gender Pay Gap Bot calls out UK companies with pay disparities on International Women's Day.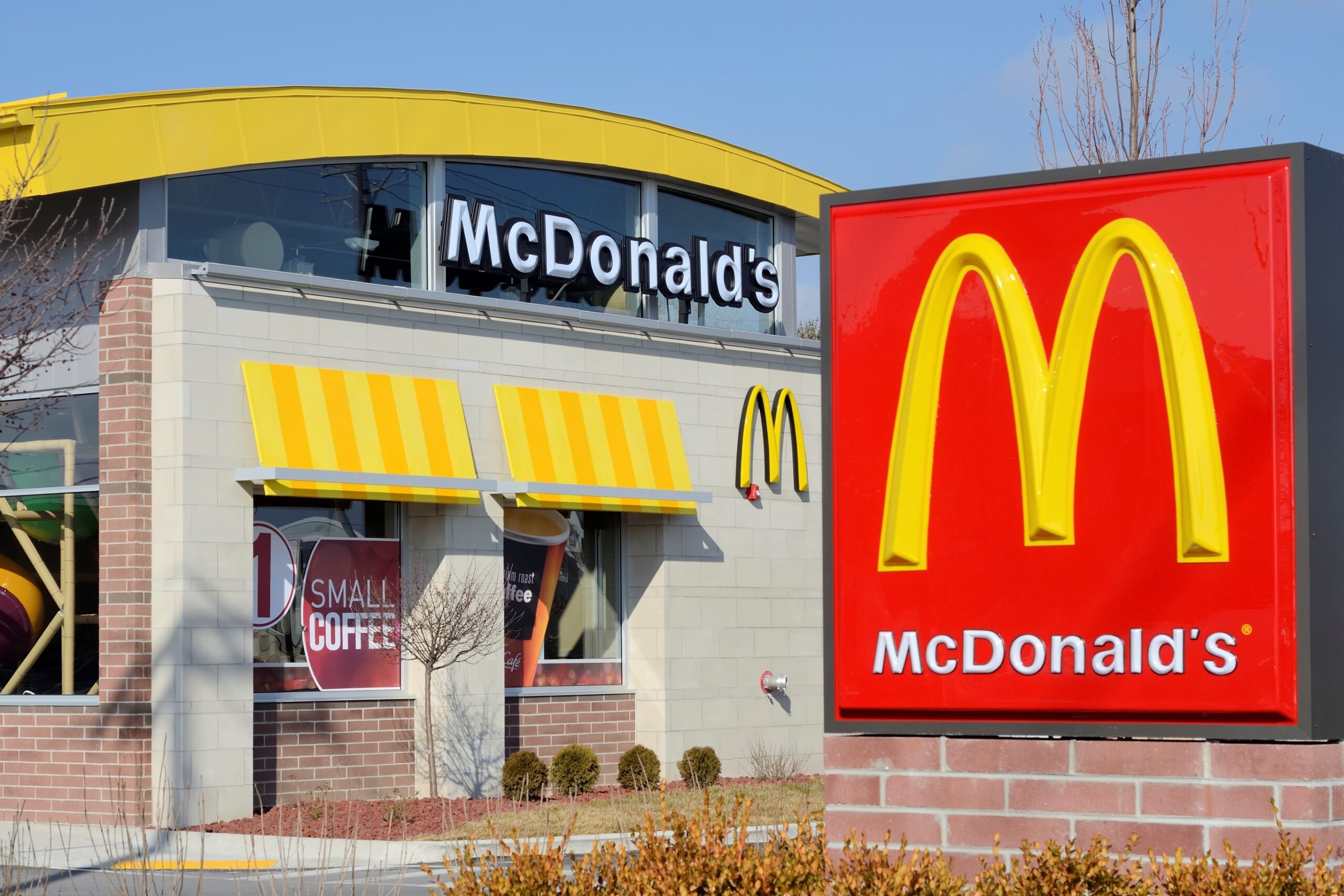 Hello, communicators:
Someone is using a Twitter bot to make sure UK companies are walking the talk when it comes to International Women's Day messaging.
The Gender Pay Gap Bot quote-tweets Britain-based organizations' statements of support for female employees along with the respective companies' gender pay gap stats:
In this organisation, women's median hourly pay is 26.8% lower than men's. https://t.co/38D0Ejd67a

— Gender Pay Gap Bot (@PayGapApp) March 8, 2022
In this organisation, women's median hourly pay is 27% lower than men's. https://t.co/olcfg9Tnr1

— Gender Pay Gap Bot (@PayGapApp) March 8, 2022
Some organizations have gone so far as to delete their original tweets:
In this organisation, women's median hourly pay is 27.8% lower than men's. https://t.co/MY3xNjubgN

— Gender Pay Gap Bot (@PayGapApp) March 8, 2022
Although IWD is coming to a close in the UK, it's a good reminder to companies across the world that statements that aren't matched by action can be seen as untrustworthy and often embarrassing.
Here are today's other top stories:
Food service brands leave Russia [updated March 9]
After trailing other industries like retail and tech, food service companies like McDonald's, PepsiCo and others have suspended operations in Russia.
Pepsi has sold it products in Russia for more than six decades, even when the company had to trade its soda concentrate for Stolichnaya vodka and warships. McDonald's opened its first location beyond the Iron Curtain in Moscow, just months before the Soviet Union collapsed.

In recent days, Pepsi, Coke, McDonald's and Starbucks have drawn criticism for continuing to operate in Russia while other U.S. companies announced suspensions and paused sales.
HuffPost reported that Thomas DiNapoli, New York State comptroller, penned a letter to McDonald's and PepsiCo warning the companies of "significant and growing legal, compliance, operational, human rights and personnel, and reputational risks," associated with their ongoing operations in Russia.
Coca-Cola, Starbucks and Burger King are among other large Western-based brands that have faced criticism for continuing to operate in Russia.
Actor and director Sean Penn, who himself recently fled Ukraine while trying to film a documentary there, called for boycotts of products from Coca-Cola, PepsiCo and McDonald's:
Until Coca-Cola, PepsiCo & McDonalds suspend business in Russia, American citizens have a very safe & simple way to stand with Ukraine. Any among us can suspend our purchases of their products & ask our friends to consider doing the same.
https://t.co/OGNPJRCjrQ

— Sean Penn (@SeanPenn) March 7, 2022
The New York Times notes that the fast-food companies may not have much of a say in whether individual restaurants close due to the crisis:
But unlike the retailers who have announced that they're pausing operations in Russia, some fast-food companies do not actually own the restaurants that operate there under their names. In Russia, Starbucks, Papa John's and Yum Brands chains including KFC and Pizza Hut are mostly run by franchisees, who often have close ties to Russian banks or investors.

Franchise experts say that, depending on the agreements, it is probably up to the franchise owner to decide whether to close a restaurant because of political turmoil, rather than the brands themselves.
Why it matters: As the NYT story notes, some companies' hands are tied when it comes to halting business in Russia. The key to mitigating boycotts and other consumer backlash is to be unflinchingly transparent about the rationale behind these complex business decisions. If it's because it's up to the franchise owner, so be it—that fact should be acknowledged in messaging about the situation.
---
MEASURED THOUGHTS
A new report from PostBeyond found that YouTube is the sole leading social media company with more women than men on its executive team.
PostBeyond tracked the gender makeup of the executive teams and boards of directors for six top social media companies: Meta, Twitter, Pinterest, Snapchat, YouTube and WeChat. All companies' teams skewed male, save for YouTube's executive group, which is 56% female. However, YouTube's board of directors swings heavily the other way—just 18% female.
View the full report from PostBeyond here.
---
TAKE OUR SURVEY
We want to know about your career as a social media professional.
How big is your team? Are you valued at your organization?
If you're interested in helping benchmark the career path potential of social media professionals and shedding light on how social media is internally managed, viewed and evaluated, take our survey. The Social Media Career Survey is a follow-up to a 2020 report by the Institute for Public Relations, Ragan Communications and the University of Florida.
Whether you're in charge of company social media or involved in social media for a client, we welcome your participation.
Respondents will receive a full report on the findings, which will also be shared on PR Daily.   Responses will remain confidential.
Disney promises to reassess advocacy around Florida's 'Don't Say Gay' bill  
In an email to employees earlier this week, Bob Chapek, CEO of Walt Disney Co., wrote that the company "unequivocally stands in support" of its LGBTQ+ employees, despite refusing to release a statement on the passing of Florida's "Don't Say Gay" bill.
Criticism escalated after the Orlando Sentinel reported that Disney has donated to every single sponsor and co-sponsor of the bill, which would ban the discussion of sexual orientation and gender identity in Florida grade-school classrooms.
"I want to be crystal clear: I and the entire leadership team unequivocally stand in support of our LGBTQ+ employees, their families, and their communities. And, we are committed to creating a more inclusive company — and world," Chapek wrote in a memo to staff. "We all share the same goal of a more tolerant, respectful world. Where we may differ is in the tactics to get there. And because this struggle is much bigger than any one bill in any one state, I believe the best way for our company to bring about lasting change is through the inspiring content we produce, the welcoming culture we create, and the diverse community organizations we support."
Chapek acknowledged the lack of an official statement from Disney, asserting that corporate statements "can be counterproductive and undermine more effective ways to achieve change."
As for the donations, Chapek writes that Disney made donations to politicians who subsequently took positions "on both sides of the legislation."
Disney employees reacted to Chapek's email on Twitter:
I'm fucking tired of making Disney look good so WHO'S READY FOR ANOTHER ✨CHARITY LIVESTREAM✨ MARCH 13th!!!

More details to come. 🏳️‍🌈 #dontsaygay #disneydobetter pic.twitter.com/1MtumvjfB0

— Dana Terrace (@DanaTerrace) March 7, 2022
Yesterday the company that I love had one final chance to make a stand for LGBTQ+ rights, to say this bill is wrong and agree to stop funding the people that would vote for a bill that directly harms loyal hardworking employees like me. And they passed and we're in so much pain. https://t.co/OUnU4qOELY

— Benjamin Siemon (@BenjaminJS) March 8, 2022
I worked my entire life to become an artist at Disney Animation. I knew I was gay when I was 6 years old. The FL "don't say gay" bill wants to erase queerness before it starts by criminalizing our very existence. Well, we exist and #WeAreQueerDisney#DisneySayGay #DoBetterDisney pic.twitter.com/tQmIJWvieK

— Michael Herrera (@papertiki) March 8, 2022
You can read Chapek's full email to employees here.
What you should know: Disney has become known as a company that supports its LGBTQ+ employees and customers. From featuring gay and trans characters in movies and shows to hosting "Gay Days" at the Disney Parks, the company has worked hard to position itself as an ally to the LGBTQ+ community.
Chapek's reticence on taking a stand against a law that critics say would hurt LGBTQ kids is an abrupt departure from the company's previous support of gay and trans rights—and customers and employees are speaking out.
COMMENT