Merryman Communications' Betsy Merryman sees positives in video calls
The PR leader argues that the ubiquitous adoption of video conferencing is a good step forward for the industry. Here's why.
Despite the rise of Zoom fatigue, perhaps the wide adoption of video conference calls will be a net positive.
That's the assertion from Betsy Merryman, founder, president and managing partner for Merryman Communications. Tools she says she couldn't live without include Microsoft Teams, which helps her stay organized and connected to a remote team.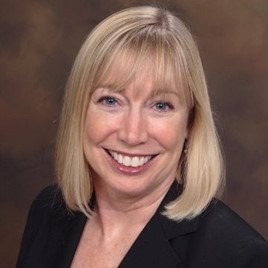 However, remote work has offered lots of positives and taught her a thing or two about resilience (and how to restart her internet modem.)
We caught up with her recently for our Day in the Life series. Here's what she had to say about life and work heading into the end of 2020:
1.How much coffee do you drink during a day?
Merryman: I drink just one cup, but it's a giant cup! And don't expect me to remember anything you tell me until after I've had my coffee in the morning.
2. Who is the most important person you talk to every day?
Merryman: We just celebrated our 10th anniversary and marked the milestone with a brand refresh, internal celebrations as well as media relations and social media campaigns. Through that, my awesome team was essential to help develop and drive the efforts – both personally and professionally.
But, I'd be remiss if I didn't also include my husband, who is the only person I get to see in person every day. He's also in health care marketing and PR, so he really understands when we talk about everything going on in our workdays.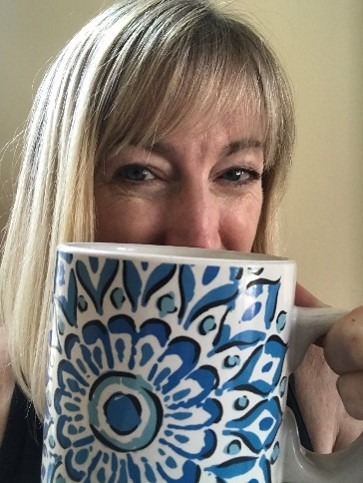 3. How much of your day is spent on Zoom calls?
Merryman: It depends on the day and what is needed to deliver for our clients. Sometimes it's half the day and sometimes it's just a few spur-of-the-moment video calls to answer team members' questions or share screens to review something together.
4. What's a tool you couldn't live without right now?
Merryman: We couldn't live without Microsoft Teams, but it's a tool we also couldn't live without before the pandemic and "Safer at Home," since we're a virtual agency. We rely on both the video conferencing and chat capabilities, among other things. The technology existed 10 years ago to be successful virtually, and in 2020 it has only gotten even better and now become a standard among many of our clients.
5. What's been the biggest change you've faced since the pandemic started?
Merryman: Merryman Communications was at the forefront of the virtual agency, work-from-anywhere world [model]—one that so many have joined this year out of a pandemic necessity. We originally started this model to strategically leverage the considerable talent available. And it has allowed like-minded senior communications professionals to work collaboratively with other talent across a wide range of health care industry categories and therapeutic areas.
Because working virtually together is how we've always been successful, our teams haven't missed a beat working from home. The main difference for us during the pandemic is that significant others often are now home with us, and many are juggling homeschooling kids, too. That and the ongoing battle for internet bandwidth! Before the pandemic started, I didn't know how to reboot my modem and router system because I never had to.
6. Are you still working from home? If so, what's been your favorite part of WFH?
Merryman: We'll continue to work from home, and for the foreseeable future most of our clients are also working from home.
My favorite part is that video calls are the norm now, not only for our internal team but also with our clients. Every now and then someone will prefer an "old-fashioned" phone or conference call.
It's also nice how flexible and forgiving everyone is—team and clients—for juggling around kid schedules, or having young children in the background or interrupting. One client had her 6-year-old sitting in her lap during a call, and another had her 4-year-old interrupting to tell her, "Mommy, I love you."
Work/life balance has taken on new meaning.
7. What's your No.1 message to clients, co-workers or employees for the rest of 2020?
Merryman: We all adapted quickly to our new abnormal, and we will need to continue to just "roll with it."
From the beginning of the "Safer at Home" shutdowns, we've told team members that we're all here for each other and to reach out if they need help with any client work. I wanted to make sure we were and still are leaning on each other as needed. We've learned our clients also need to lean on us in both big and small ways.
We can only be successful together. The successes we deliver are due to the collaborative and collective efforts of our clients and our team, and that's the philosophy that will continue to make our agency successful.
8. What makes you hopeful about the future of PR? Any big predictions for 2021?
Merryman: I think a lot of trends are here to stay. Many were on the rise before the pandemic, and then accelerated because of the pandemic.
I don't think the world will go backward. For example, the recession 10 years ago provided a strategic opportunity to offer a virtual agency model, and who knew back then that working from anywhere would become a social distancing standard in 2020. I think there is now wide-spread acceptance of working from anywhere.
Also, we'd already seen the emergence of social media as the primary way people get their news and information, and that's only grown since March. That means that social media and digital programs will continue to grow. The rise of the integrated Paid-Earned-Shared-Owned (PESO) model already had a huge impact on marketing communications and PR effectiveness, and that, too, will be very important going forward.
COMMENT