Meta officials unveil new VR headset, fallout from LA councilmembers' racist comments and more
Plus: A third of young social media users lie about their age.
Meta has a broad vision of creating shared personal experiences through the metaverse.
CEO Mark Zuckerberg said his company's new Meta Quest Pro headset, which sells for $1,499, can replace your gaming device, phone and laptop while also acting as your virtual office.
Zuckerberg unveiled the device Tuesday during Meta Connect Livestream 2022.
The big questions of the device is if the public will use a headset every day and if they have a full understanding of what the metaverse is.
According to a survey by Ipso, 38% of Americans reported they are familiar with the metaverse, but only 16% could correctly define what it means.
[VIRTUAL WORKSHOP SERIES: Measurement Certificate Course for Communicators]
Zuckerberg's plan also has internal critics.
Sunday's New York Times reported that executives at Meta are concerned about the amount  of money spent and manpower being used on the project.
But executives who spoke during Tuesday's presentation touted the device's benefits for gaming, social and professional experiences.
"Imagine the possibilities when the physical and digital worlds can finally interact seamlessly, without you craning your neck to look down at a phone," Meta wrote in a press release.
Why it matters: Tuesday's announcement from Meta sounds great in theory, but the reality is murkier. The $1,499 cost of the device could be prohibitive for corporate and personal use. Also, Meta needs to embark on a campaign to help explain the benefits of their version of virtual reality, because it was not readily apparent from their presentation. . Tuesday's presentation was just a start.
Racist comments from Los Angeles City Council member anger city, White House
A Los Angeles City Council meeting erupted in anger Tuesday following the release of a recording where a councilmember made racist remarks and denigrated colleagues.
On the recording, Los Angeles City Council member Nury Martinez made flagrantly racist comments about a fellow councilmember's young son.
As she made the comment, fellow councilmembers Kevin De León and Gill Cedillo were heard laughing and making wisecracks.
Martinez said before Tuesday's meeting that she was taking a leave of absence from the council after stepping down from her role as president on Monday, but she has not resigned.
"This has been one of the most difficult times of my life and I recognize this is entirely of my own making," Martinez said in a statement Tuesday. "At this moment, I need to take a leave of absence and take some time to have an honest and heartfelt conversation with my family, my constituents, and community leaders. I am so sorry to the residents of Council District 6, my colleagues, and the City of Los Angeles."
But Martinez's apology wasn't accepted by audience members at the meeting, who said council should not meet until Martinez, de León and Cedillo resigned.
LA County Federation of Labor head Ron Herrera, who was also in the room during the recording, resigned from his role Monday.
De León, Herrera and Cedillo all also apologized Sunday for their role in the conversation.
The case also caught the attention of U.S. President Joe Biden and other Democratic officials.
"The president is glad to see that one of the participants in that conversation has resigned, but he believes they all should resign,"  White House press secretary Karine Jean-Pierre said Tuesday. "The language that was used and tolerated during that conversation was unacceptable and is appalling. He believes they should all step down."
"Bigotry, violence, and division too often live in unseen and unheard places but have severe consequences on the lives of our fellow Angelenos when they are not confronted and left to infect our public and private lives," Los Angeles Mayor Eric Garcetti said in a written statement. "Stepping down from the council would be the right response by these members in a moment that demands accountability and healing at a time of great pain and deep disappointment."
U.S. Senator Alex Padilla, who previously was a Los Angeles City councilmember, also called for the resignations. "I am appalled at the racist, dehumanizing remarks made by Los Angeles City officials and leaders that were made public yesterday. As a father, I am offended that an innocent child was a target of these remarks," his statement, released on Twitter, said. "I call on Los Angeles City Councilmembers Nury Martinez, Kevin DeLeon and Gil Cedillo to resign and take full responsibility.
Why it matters: These comments can't be excused, and it's important to remember that sometimes in a crisis the only thing to do is admit you were wrong and walk away. In addition, it was the right call for others in the Democratic Party to offer statements criticizing its members — you have to stand up in the face of racism and other obvious wrongs.
Study: A third of social media users 8-17 lie about their age
A new study says a third of social media users from ages 8-17 represent themselves as adults on social media profiles.
"When a child self-declares a false age to gain access to social media or online games, as they get older, so does their claimed user age. This means they could be placed at greater risk of encountering age-inappropriate or harmful content online," said Ofcom, the firm responsible for the study.
Study findings suggested that 32% of children aged 8 to 17 with a social media profile have a user age of 18 or over, while nearly half of children in the same age bracket have a user age of 16 or over.
Why it matters: The study is alarming for brands and communicators on several levels. Obviously, there's a concern for children's safety online. But on a practical level, how effective is marketing data to companies if social media networks can't pinpoint the ages of their users?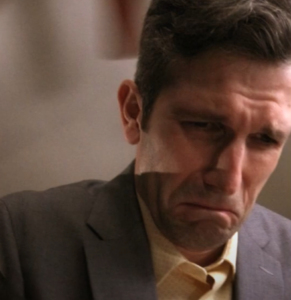 Baby product company uses UGC to create a social hit
A baby product company used user-generated content for parents to share the smelly experience on changing a baby's diaper.
The Babyganics campaign calls for parents to take selfies, or Pootraits, of their diaper reaction shots on social media.
The campaign launched following a company study that found 66% of parents feel diaper duty isn't accurately represented by brands or media.
"Babyganics aims to stand for real parenting – including the poopy parts," said Jessica Jarrett, a strategist at Manifest New York.
The social media posts worked well since the topic of changing baby diapers is a smelly experience for many parents who were willing to share their story with others in the ads.
The campaign has been successful by generating over 9 million views on TikTok.
Company representatives cited influencer support and user-generated content for creating a successful campaign.
Babyganics officials said contest winners will be used in future advertising campaigns.
@babyganics

Upload your diaper reaction shot to social with #Pootraits for a chance to win a year's supply of Triple Dry Diapers. Tap the link in bio for info.
Chris Pugh is a staff writer for PR Daily. Follow him on Twitter and LinkedIn. Send story ideas to ChrisP@Ragan.com.
COMMENT
Tags: Los Angeles City Council, Meta, racist comments, virtual reality