NBCUniversal CEO leaves post, Bed Bath & Beyond files for bankruptcy and more 
Plus: Brands are vulnerable to copycats.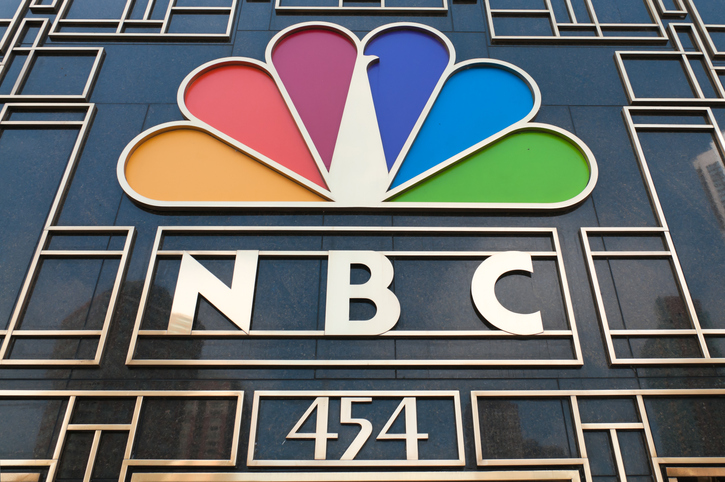 NBCUniversal CEO Jeff Shell parted ways with his company after an investigation from outside counsel found his behavior with a female colleague inappropriate, USA Today reported. 
Comcast announced on April 23 that their company and Shell "mutually agreed" that he would leave his position. 
"Today is my last day as CEO of NBCUniversal," he said in a statement shared by Comcast. "I had an inappropriate relationship with a woman in the company, which I deeply regret. I'm truly sorry I let my Comcast and NBCUniversal colleagues down, they are the most talented people in the business and the opportunity to work with them the last 19 years has been a privilege." 
Why it matters: Comcast President Mike Cavanaugh and Comcast Chief Executive Brian Roberts responded in a note to employees about the matter, per a copy given to USA TODAY. 
"You should count on your leaders to create a safe and respectful workplace. When our principles and policies are violated, we will always move quickly to take appropriate action, as we have done here," the note said.  
Having an external investigation on Shell while publicizing that in messaging to the public shows that the company is handling it with tact and diplomacy. The company does not want to be in hot water themselves accused of playing games with corporate politics. They are also looking at how to move in such a way as to not hurt their brand or appear to give Shell a slap on the wrist for violating their rules. 
Keep an eye out for brand imitators  
Brands can now be easily compromised with the rise of AI t creating copycat images and fake social media content. 
According to Capterra's 2023 Brand Monitoring Survey, AI-generated fake information is becoming a reality for brands looking to combat this trend. Fifty-seven percent of marketing professionals surveyed said, "They have witnessed criticism or defamatory content about their brand or company on social media."  
Forty-nine percent of survey takers reported encountering a "fraudulent brand or company account."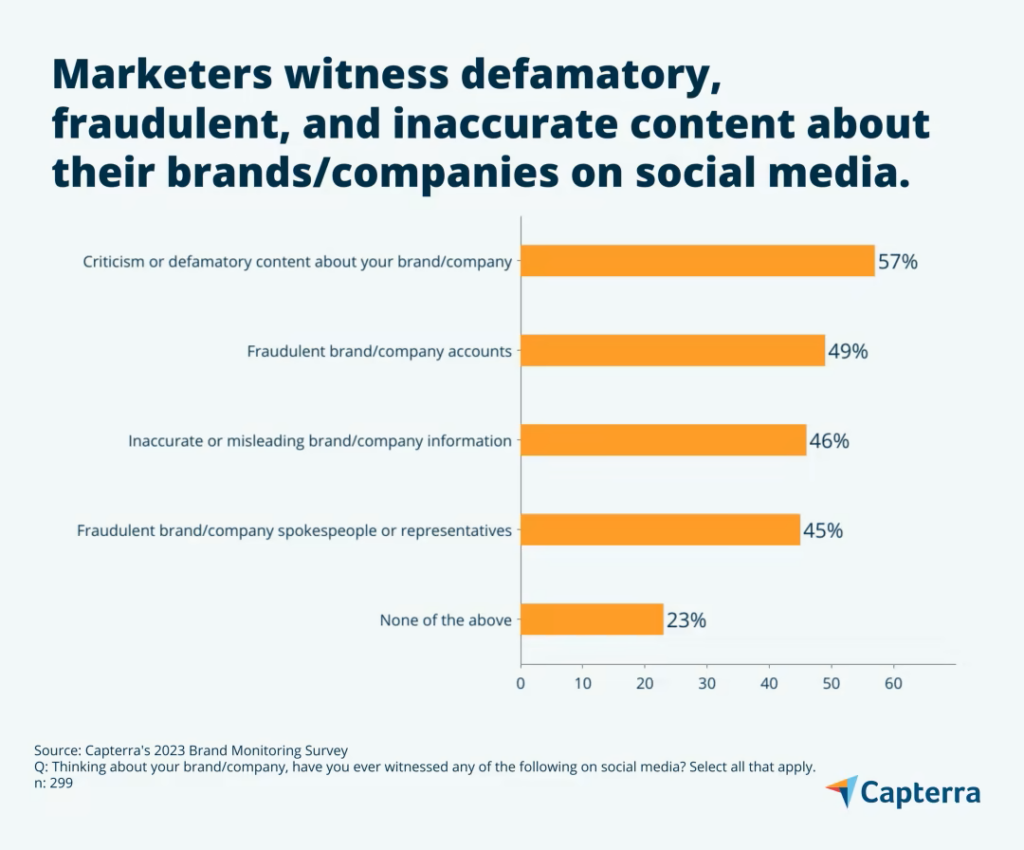 According to the survey, smaller marketing businesses (58%) don't have the proper technology like social media monitoring software to protect their brand.  
Why it matters: Savvy brands need to buckle in for a wild ride with generative AI content that could easily imitate or discredit a brand. Preparing for the worst while taking ways to think about how to protect your brands should be a running thought for brands. Whether that be through using monitoring software to detect fake content or simply keeping an eye out on social media, be aware of imitators and know how to respond when the situation arises.   
Bed Bath & Beyond CEO responds to bankruptcy announcement  
Bed Bath & Beyond has filed for bankruptcy, CNBC reported. 
The company faced tough financial times because of online retail giants like Amazon scooping up their customers among other reasons. According to the article: 
Sixth Street has agreed to lend Bed Bath $240 million in debtor-in-possession financing so the company can have the cash flow necessary to support operations through the bankruptcy process. Bed Bath said it plans to continue to pay employees wages and benefits, maintain customer programs and honor obligations to vendors. 
"Millions of customers have trusted us through the most important milestones in their lives – from going to college to getting married, settling into a new home to having a baby," according to a statement from CEO Sue Gove noted in the article. "Our teams have worked with incredible purpose to support and strengthen our beloved banners, Bed Bath & Beyond and buybuy BABY,"  
Why it matters: Despite Bed Bath & Beyond's bankruptcy proceedings, the company's messaging about putting customers and employees at the forefront resonates. Their priorities of ensuring that their stakeholders are at the center of many of their decisions reinforce their image of strongly being connected to who matters most even during their financial turbulence and change. Though there are many lessons to be learned from their bankruptcy, their concern for those impacted is good for the public image. 
DoorDash driver attacked while on the job 
A Tampa DoorDash driver was sexually after making a delivery recently, CNN reported: 
The driver was trying to make a delivery to the Residence Inn in Tampa at night on April 18 when she was approached by an armed man – identified as 38-year-old Joseph Killins – who forced her back into her car at gunpoint and made her drive to another location more than 6 miles away, where he sexually battered her, the Tampa Police Department said in a news release. 
DoorDash spokesperson Julian Crowley said in a statement to CNN that the company is "appalled:"  
No one should ever have to endure something as horrific as this and we're here to support the Dasher in any way we can," per the article. We're grateful to Tampa Police for their work to hold the perpetrator accountable and we strongly hope justice is served. 
Why it matters: DoorDash has safety measures in place with protocols available to help their drivers. Letting that be known in statements when possible helps the public know that they are upfront about how they care about drivers—and not mentioning or linking back to these measures amounts to a missed opportunity. Supporting your brand with messaging that conveys a sense of safety goes a long way. 
 Sherri Kolade is a writer at Ragan Communications. When she is not with her family, she enjoys watching Alfred Hitchcock-style films, reading and building an authentically curated life that includes more than occasionally finding something deliciously fried. Follow her on LinkedIn. Have a great PR story idea? Email her at sherrik@ragan.com. 
COMMENT
One Response to "NBCUniversal CEO leaves post, Bed Bath & Beyond files for bankruptcy and more "
Ronald N Levy

says:

Although I once hoped to be moral and law-abiding, the truth is that I once dated a woman who worked for me. It got serious, we married and we had two children. Does our marriage make it less of a moral infraction that we dated?

It's even worse: I have sometimes used filthy language although not when my wife can hear. Should a female employee or perhaps even a male be able to sue me because filthy language is shocking and may cause a loss of sleep?

How about you? Are you crude and dishonorable if you think it was okay for me to sometimes use bad words and to date who'd go with me?