Nike suspends relationship with NBA star, Twitter asks some laid-off workers to return and more
Plus: Journalists remind PR pros to be relevant in pitches.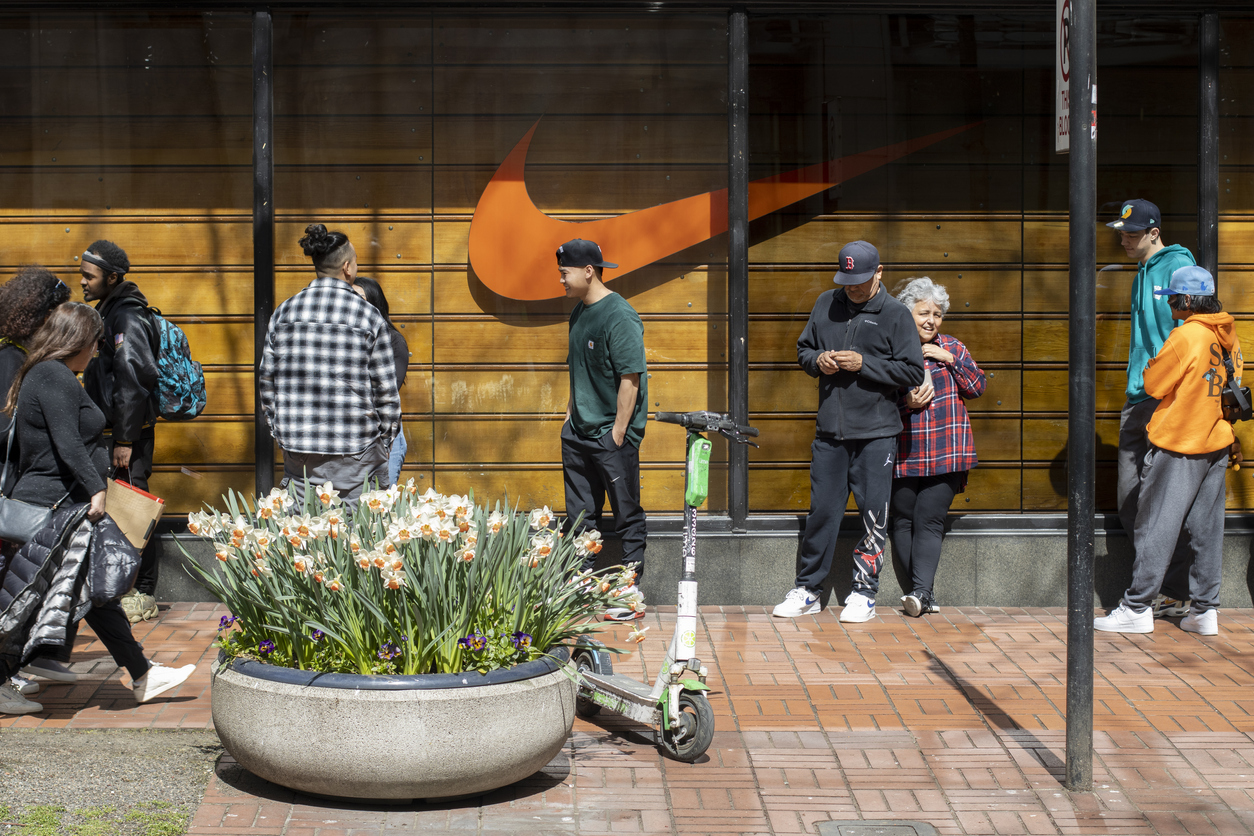 Nike said Friday that the company is suspending its relationship with Brooklyn Nets guard Kyrie Irving "effective immediately" after he promoted an antisemitic film in an Oct. 27 Twitter post.
"At Nike, we believe there is no place for hate speech and we condemn any form of antisemitism," Nike said in a prepared statement. "We are deeply saddened and disappointed by the situation and its impact on everyone."
Irving released a joint statement with the team and the Anti-Defamation League on Wednesday that claimed he meant no harm toward the Jewish community by posting a link to the film and emphasized he is "aware of the negative impact" of his post.
[FREE GUIDE: The Ultimate Corporate Communications Internal Email Broadcast Best Practices]
But NBA Commissioner Adam Silver responded Thursday, saying he is "disappointed that (Irving) had not offered an unqualified apology and more specifically denounced the vile and harmful content contained in the film he chose to publicize."
Irving responded after Silver's comments with a press conference later Thursday where he told reporters he "cannot be antisemitic" and refused to apologize.
The Nets announced after the press conference that Irving was suspended for at least five games, saying he did not take the opportunity to state that he does not hold antisemitic beliefs.
Irving apologized Friday in an Instagram post.
View this post on Instagram
The team added Irving will be suspended without pay until "he satisfies a series of objective remedial measures that address the harmful impact of his conduct."
Why it matters: Nike correctly followed the lead of the Brooklyn Nets after Irving refused to apologize for his promotion of an antisemitic film. There is no room for offensive comments toward groups of people in society.
Report: Elon Musks threatens to 'name & shame' Twitter advertisers
Twitter CEO Elon Musk appeared to threaten Twitter advertisers in a tweet Friday evening.
Musk said "thermonuclear name & shame" is coming to companies who have paused advertising as they wait to see what direction the company is taking under his ownership.
The tweet came in response to a suggestion from Mike Davis, the former chief counsel for nominations to Senate Judiciary Chairman Chuck Grassley, that Musk list those who aren't advertising in an effort to start a "counter-boycott."
Thank you.

A thermonuclear name & shame is exactly what will happen if this continues.

— Elon Musk (@elonmusk) November 4, 2022
In addition, a Bloomberg report indicated that Twitter is asking dozens of laid-off workers to return to the company several days after laying off close to 3,700 employees.
Those asked to return to the company were reportedly either laid off by mistake or before management realized the workers were needed to work on new features.
Twitter is rolling out a new Twitter Blue subscription plan, which offers a verification check mark for those who pay $8 a month. Other features will include seeing half the ads non-paying users will see, the ability to post longer videos and more visibility with replies, mentions and searches.
The New York Times also reported on Sunday that Twitter will delay the rollout of verification check marks to subscribers until after Tuesday's midterm elections.
On Saturday, Twitter updated its app in Apple's App Store to charge $8 for blue check verification marks.
Over the weekend, Twitter suspended the accounts of multiple actors who changed their names to new Twitter CEO Elon Musk and impersonated him.
Musk said non-parody accounts which impersonate others would face permanent suspensions in the future.
Going forward, any Twitter handles engaging in impersonation without clearly specifying "parody" will be permanently suspended

— Elon Musk (@elonmusk) November 6, 2022
Why it matters: Musk's threat to "name & shame" advertisers who are waiting is bizarre at best. Advertisers have a responsibility to make choices they feel will best help their company. They are concerned that Musk fired most of the content moderation team the week before the midterms and want to know that there are community guidelines in place. That is an extension of the communications discipline. Challenges are common when new owners take over a company, but Musk's purchase of Twitter remains a three-ring circus. A good communications team would help, but Musk reportedly cut most of the group and has used his Twitter account to speak for the company. Musk can choose how he wants to run Twitter, but the chaos there speaks volumes to Musk's weakness as a professional communicator and his lack of understanding around the comms discipline.
Journalists remind PR pros in study to make their pitches relevant to them
A new study is driving home the point that journalists aren't always happy with the story pitches they receive from public relations professionals.
BuzzSumo's research shows that 48% of journalists want communications pros to pitch stories relevant to their writing.
"Journalists are the OG influencers," BuzzSumo Senior Content Manager Louise Linehan said. "For centuries they've had the power to push our brand and its content further than we ever imagined possible. And yet, we still don't really get them."
The study also showed 65% of journalists saying that their number one pet peeve is being spammed repeatedly by email or phone.
BuzzSumo's work expanded on Cision's 13th annual State of the Media Report, which stated that 2 in 3 journalists say the pitches they receive are irrelevant.
Why it matters: We've said it before, and we'll repeat it again. Blanket media requests don't work. Smart communicators need to tailor their pitches to individual journalists to get coverage.
Texas park reminds hikers to watch out for bison after viral post
The Texas Parks and Wildlife Department continued its warnings to hikers to look out for bison after a hiker was recently charged in a state park.
TikTok user Rebecca Clark recorded a video of her experience, which had 2.4 million views by Tuesday morning.
Clark said she was "charged and gored by a bison" as she was hiking alone at Caprock Canyons State Park & Trailway, about 100 miles southeast of Amarillo.
@rebeccaclark

Solo hiking at Caprock Canyons State Park & Trailway in Texas. I was charged and gored by a bison because I was to CLOSE to be passing them on a trailway They are beautiful creatures protected by the Texas Parks & Wildlife Department (TPWD) and are a part of the Texas State Bison Restoration Project where the park has restored the historic Charles Goodnight Bison herd (The Official Texas State Bison Herd) to a portion of its former range in the park. I am posting to support safety while enjoying Texas State Parks #TPWD #bisonetiquette101 #hikingsafety #llbean #chaos #rei
The video shows what looks like three bison passing ahead of Clark on the trail.
"I don't want to deal with them," she narrates in the video. "I just want to go by."
After initially getting by them, at least one bison charged at Clark, prompting her to scream, run and fall to the ground.
Clark claimed in a follow-up video that the bison "rammed my back, gored me and threw me into a mesquite bush where I laid for 50 minutes" before she was transported to a hospital with non-life-threatening injuries.
The Texas Parks and Wildlife Department website warns that the bison there can be temperamental. Signs of concern in bison include their raising their tails, pawing the ground, or lowering their heads.
"If you see any of these behaviors, leave the area," the department said.
The department, which has been in contact with Clark, said individuals should avoid getting too close to the animals.
"As a rule, bison require at least 50 yards (half a football field) between them and people," the Park and Wildlife Department said. "Use the 'Rule of Thumb' to make sure you are far enough away: Stretch your arm away from your face and give bison a thumbs up! Now close one eye. Can you cover the bison with your thumb? If not, you're too close!"
Why it matters: The Texas Parks and Wildlife Department does a commendable job of sharing the story of the bison and the concerns they pose to parkgoers on their website and pamphlets available at the park. Its communication approach, from initial warnings to follow-up and every step along the way, demonstrates how messages that are material to the safety and welfare of your stakeholders cannot be overcommunicated.
Chris Pugh is a staff writer for PR Daily. Follow him on Twitter and LinkedIn. Send story ideas to ChrisP@Ragan.com.
COMMENT
Tags: Elon Musk, kyrie irving, media pitches, Nike, Twitter