Purpose-driven communication is hard: 'There are no shortcuts'
Porter Novelli's Ayanna Robinson implores communicators to use their influence to move the needle on issues that matter to their communities.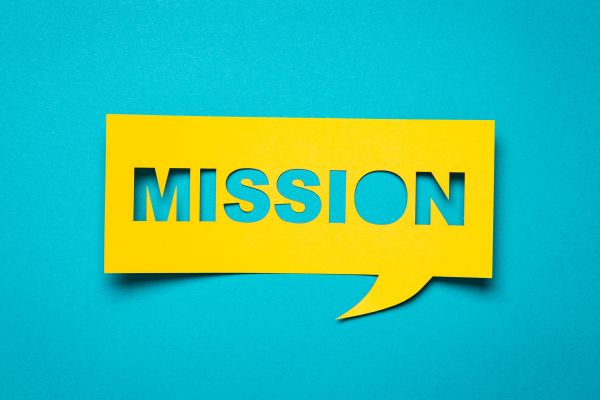 Underlying the multiple, momentous challenges communicators have been grappling with for the past six months is the imperative to speak truth through storytelling to identity and amplify the very purpose of an organization.
This is hard work with few shortcuts, says Ayanna Robinson, chief client officer at Porter Novelli. Recently elevated to the post after 19 years at the agency, Robinson is charged with collaborating with her agency colleagues to guide clients on purpose-driven communications.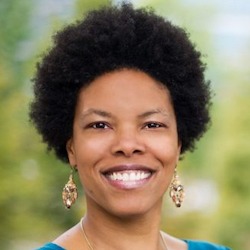 "Be present, but peek back to the past and answer for past mistakes. Do not settle for 'communications lite'," says Robinson. "There's a lot of opportunity now to rethink our approach to communications." That means, for Robinson, guiding your organization down a path of self-reflection and healing.
Brand leaders operating from a position of purpose will focus on the greater good, acknowledge past mistakes when it comes to diversity, equity and inclusion (DEI) and help the C-suite act on corporate commitments.  "It takes time to take measure of your past and follow through on your promises," she says. "Most companies want to acknowledge those mistakes but sometimes don't know how."
Robinson sees progress on this front. "Conversations on DEI will continue, and we'll see all the commitments start to pay off from all the hard conversations happening now." She acknowledges that it requires courage to take even a small step in the direction of having a positive impact.
Porter Novelli, part of the Omnicom Group, works with clients including T-Mobile, Johnson & Johnson, Microsoft, P&G and Bayer, which was Robinson's key account before her promotion to chief client officer.  Porter Novelli includes Purpose as one of its practice areas and defines it on its home page as such: "We believe Purpose is more than just a mission statement or a commitment of values. Purpose defines an organization's authentic role and value in society and allows it to simultaneously grow its business and positively impact the world."
In its just-released Executive Purpose Study from Porter Novelli, 76% of the 150 business leaders surveyed recognize businesses' role in systemic racial inequality; 66% want their company to be more proactive about sharing past mistakes and biases, and 33% are nervous to discuss their company's past mistakes or biases related to systemic racism.
Robinson encourages communicators to use their influence to make change within their organization and the broader community. Now is not the time to be wishy-washy.  "Businesses do not need to be neutral," she says. "I don't think of human rights as a political situation."
As it is often difficult to see your own flaws, Robinson advises organizations to seek insights from the outside and use the data to effect change within your organization. "It's challenging to do with internal eyes because you may not see all your vulnerabilities," she says. "Get real-time data from customers, partners and third-party groups and make sure you are seeing yourself fully."
But don't rush what is not necessarily a linear process. Porter Novelli understands the need to meet clients where they are on this journey and help them move forward with awareness of where they are.
"Make sure you look at your own house before you go out there and make statements," she says. "Some CEOs want to get out of the pain points quickly. That's when mistakes happen."
The convergence of stories lines (COVID-19 and civil unrest, for example) make garnering media coverage a constant challenge. "The industry was already going through a shift and we're seeing an attack on the media's credibility," says Robinson. "We need to ensure the media is playing the role they were intended to play."
Based in Atlanta, Robinson has been savoring the bonus time with her two daughters, a 5th and 10th grader, taking more family walks and indulging in binge-watching shows such as "The Vampire Diaries." While this is not a typical "back to school" experience for her daughters, she points to Wellness Wednesdays in her local school system as a salve needed to get us through this difficult time.  For many public-school students in Georgia, Wednesdays are a day away from the regular curriculum with students focused on emotional health, discussions around equity and inclusion, how to be anti-racist and how to take care of mind and body.
Like many organizations now, Porter Novelli seeks ways to build cohesiveness and connectiveness among a dispersed workforce that spans the world, from North America to Europe, the Asia-Pacific and Latin America. Teams that would never have connected before the pandemic are now having virtual coffees and getting to know one another. Senior leaders working from home like everyone else are more visible than ever.
"The senior leadership is not a distant group of individuals; they're showing up on screen on a regular basis," says Robinson. "There might be a pendulum swing back to less frequency, but maybe not."
COMMENT