Raiders announce coach resignation on social media, American job resignations hit a new record, and Lego promises gender-neutral toys
Also: McDonald's gives educators free breakfast, Coinbase faces blowback, and more.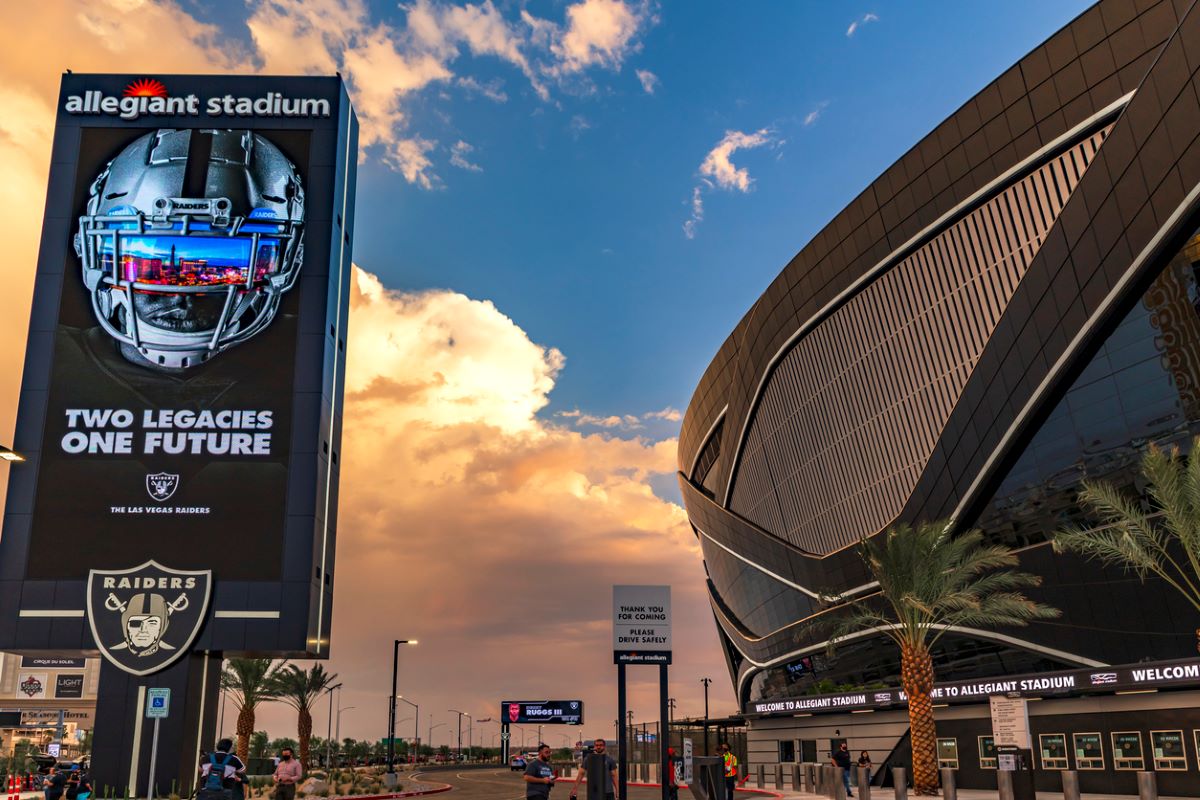 Hello, communicators:
McDonald's is offering free breakfast for educators, including teachers, administrators and school staff, as part of a promotion intended to celebrate educators and promote awareness of the company's past and future commitment to them.
The fast food giant encourages customers to use the #ThankYouMeal hashtag on Twitter, TikTok and Instagram or send educators a customizable e-card. In addition to promoting certain social media messages, McDonald's plans to surprise teachers with school breakfast deliveries.
"McDonald's franchisees have supported educators in the local neighborhoods they own and operate their restaurants for decades, including initiatives like McTeachers' Night, coordinating food drops at educators' homes after school, and free meals during the pandemic," the press release reads. "Taking our support of educators national through our Thank You Meal program will allow even more educators to be recognized, and is just a small token of our appreciation."
"Together with our Owner/Operators, we're proud to serve the people who make our communities a better place, and this is an important time to say thank you to some of our everyday heroes," McDonald's USA president Joe Erlinger said. "We were honored to give away 12 million free Thank You Meals to first responders and healthcare workers last year and now, with educators going above and beyond, we're excited to recognize them in a way only McDonald's can."
While McDonald's campaign stops short of raising awareness to larger issues that educators face or making financial contributions to educational organizations, the promotion successfully tethers the company's past purpose promotions to its free breakfast offering and establishes a long-term narrative of goodwill.
Raiders announces coach resignation after homophobic, racist and misogynistic emails surface
The Las Vegas Raiders has announced the resignation of Jon Gruden following reports of Gruden using homophobic and misogynistic remarks in emails. Those emails were revealed just days after older emails of Gruden's surfaced wherein he included a racist comment about NFL Players Association executive director DeMaurice Smith. Gruden was an analyst at ESPN during the time that he sent the emails.
The football team tweeted a statement by Gruden announcing his resignation, and another by Raiders owner Mark Davis:
https://twitter.com/Raiders/status/1447744629168693250
https://twitter.com/Raiders/status/1447746922521890817
"The comments are clearly repugnant under any circumstance," ESPN said in a statement.

"I'm ashamed I insulted De Smith. I never had a racial thought when I used it," Gruden told ESPN. "I'm embarrassed by what's out there. I certainly never meant for it to sound that bad."
The Wall Street Journal reports:
Smith, in a statement Friday, said the comment about him demonstrated the difficulties Black people still face in their careers.  "This is not the first racist comment that I've heard and it probably will not be the last. This is a thick skin job for someone with dark skin, just like it always has been for many people who look like me and work in corporate America," Smith said. "You know people are sometimes saying things behind your back that are racist just like you see people talk and write about you using thinly coded and racist language."

"The email from Jon Gruden denigrating DeMaurice Smith is appalling, abhorrent and wholly contrary to the NFL's values," the NFL said Friday.  Raiders owner Mark Davis also rebuked Gruden's email, calling it "disturbing and not what the Raiders stand for."

Fritz Pollard Alliance executive director Rod Graves, whose organization advocates for diversity in the NFL, also called for action Sunday saying that the "insensitive remarks made by Jon Gruden about DeMaurice Smith are indicative of the racism that exist on many levels of professional sports."

"It is our hope that the League and team ownership will address this matter with a remedy commensurate with these painful words," Graves said in a statement.
Why it matters:
The juxtaposition between Davis' words about the NFL's values and his curt statement, shared on social media, highlight a disconnect that Rod Graves acknowledges when he expresses his hope that the NFL "will address this matter with a remedy commensurate with these painful words." Graves' point about a larger trend of racism in professional sports seems supported by the generic holding statements shared by the Raiders, which make no promises for reform or next steps and no commitments to enact larger institutional change.
Any messaging about a crisis of workplace culture should demonstrate that you have listened to your employees, and community partners, to acknowledge any larger patterns that they have identified. While this is the first step toward going beyond a holding statement, the next step requires that a timeline be established for acting on the feedback by offering benchmarks for enacting the suggested changes.
MEASURED THOUGHTS
A new report by the Bureau of Labor Statistics revealed that a 4.3 Americans quit their jobs this past August, the highest number on record and up from 4 million in July. The report also showed a hiring slowdown in August as the number of jobs available fell to 10.4 million from a record high of 11.1 million in July.

Courtesy of the Bureau of Labor Statistics
These numbers make a case for listening to, and communicating with, the employees who have stayed put at your organization to learn why they are staying, what's keeping them going, and what leadership needs to know to ensure that your employees remains committed.
Check out the full report here.
TACTICALLY SPEAKING
General Motors (GM) says it reached an agreement with LG to reimburse the auto manufacturer up to $1.9 billion that it spent to recall and fix the batteries that LG produced and was used in its Chevy Bolt electric vehicles.
"LG is a valued and respected supplier to GM, and we are pleased to reach this agreement," said Shilpan Amin, GM vice president of global purchasing and supply chain, in a statement. "Our engineering and manufacturing teams continue to collaborate to accelerate production of new battery modules and we expect to begin repairing customer vehicles this month."
As GM's widely publicized recall marked a step back in the mainstream rollout of electric vehicles, its statement goes a long way toward restoring consumer confidence that its commitment to the Bolt are moving forward, not back. This statement is particularly effective for emphasizing the strength of GM's partnership with LG following the settlement, mentioning the actual teams that are collaborating, and establishing a timeline for getting back on track.
CRISIS COMMUNICATIONS
Cryptocurrency exchange platform Coinbase has responded to large amounts of negative feedback about its new automated customer service phone support system. Several customers have complained that the system does not adequately address their specific needs and issues, including a few who have reached out demanding answers around the security of their accounts after having hundreds thousands of dollars stolen.
A Coinbase spokesperson said in a statement that the company will deliver "global phone support for all customers, and live messaging by end of year. Our goal is to be the most trusted and easy to use platform in the crypto economy, but we recognize the challenges some of our customers have experienced with their Coinbase accounts. Improving our customer experience continues to remain a top priority."

"In most cases, Coinbase does not cover any losses resulting from unauthorized access to Coinbase accounts due to a breach," which is often a phishing attack, the statement said. Asked about the security of Coinbase accounts, the spokesperson said, "While some Coinbase customers unfortunately have fallen victim to phishing attacks and account takeovers, at no point have attackers breached Coinbase's security infrastructure."

Earlier this month, in a note to Coinbase customers, the company disclosed that funds were stolen from about 6,000 customers in a phishing attack that took place from March to May 20. The hackers took "advantage of a flaw in Coinbase's SMS Account Recovery process in order to receive an SMS two-factor authentication token and gain access to your account." A company spokesperson said: "We immediately fixed the flaw and have worked with these customers to regain control of their accounts and reimburse them for the funds they lost. These large-scale, sophisticated phishing attacks are on the rise, and we strongly recommend anyone that uses online financial services to remain vigilant and take the necessary steps to protect their online identity."
Coinbase's statement about being the most trusted crypto platform is contradicted by its mixed messaging around whether it reimburses losses from Coinbase accounts due to a breach. Its most recent statement says that the company will not pay customers back for phishing attacks, despite the fact already agreed to reimburse customers who were hit during an earlier, massive-scale attack.
To that end, this regression highlights the fact that cybersecurity communications still have a long way to go. Work with your IT and security teams to determine how your messaging should change for various attacks that may befall external stakeholders, and craft language that acknowledges the nuances in how those attacks originate without shifting blame onto your customers.
TAKE OUR SURVEY
If you're looking for benchmark data to show your bosses the next time you ask for a raise, lend us a hand—and help yourself and your peers while you're at it. Participate in Ragan's Salary & Workplace Culture Survey, a comprehensive look at salaries, benefits, culture, bonuses and other aspects of the job in a fast-moving industry.
Both internal and external communicators are encouraged to participate.
By taking part, you will receive a $150 discount to a Ragan virtual conference of your choice and be entered to win one of five $50 gift cards. All who complete the survey will receive a full report on the findings. Responses are anonymous.
Lego explains decision to make gender neutral toys with research
Lego has pledged to cease gendering its toys, including labeling toys as "for boys" and "for girls" and introducing toys that feature more diverse characters and roles. The announcement follows the signing of a new law by California Gov. Gavin Newsom requiring large retail stores to provide gender-neutral toys beginning in 2024.
In announcing its decision, Lego cited a global survey the company commissioned that was conducted by The Geena Davis Institute on Gender in Media. The survey found that parents and their children are influenced by gendered notions of what their careers should be, while young girls are more eager to participate in activities that cut through gender norms than their male peers.
"Despite the progress made in girls brushing off prejudice at an early age, general attitudes surrounding play and creative careers remain unequal and restrictive," the Danish company known for its colorful building blocks said in a statement on Monday, which was also the United Nations Day of the Girl. "Girls today feel increasingly confident to engage in all types of play and creative activities, but remain held back by society's ingrained gender stereotypes as they grow older."

"Let the kids decide what they want to play, how they want to play with it and how they want to express themselves," (Geena Davis Institute on Gender in Media chief executive Madeline Di Nonno) said in an interview.

"Our job now is to encourage boys and girls who want to play with sets that may have traditionally been seen as 'not for them,' " Julia Goldin, Lego's chief product and marketing officer, told the Guardian newspaper.
What it means:
Lego's decision to eliminate gender labels and stereotypes from its products deftly dodges politics by avoiding mention of Newsom's law, instead relying on its own research to support its decisions with data.
COMMENT