Season's Greetings from PR Daily
After another year of twists and turns, pandemic setbacks and miraculous vaccines, let's take a moment to be thankful.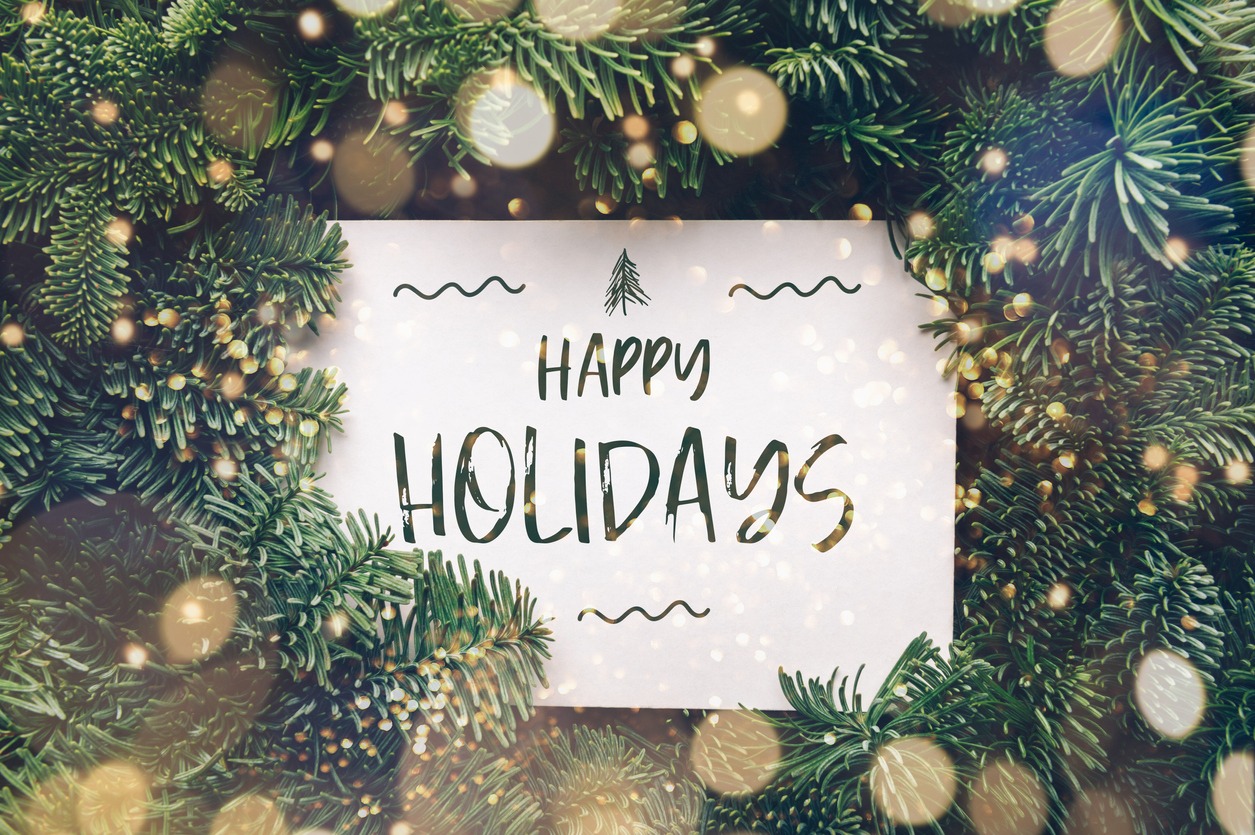 What a difference a year makes.
As I write this year's reflection, I'm sitting in our downtown Chicago office for the first time in over a year. Ragan Communications is having a holiday party—though not all of our colleagues could attend. It's a very different feeling from last year, when the annual year-end celebration was moved to Zoom and fingers were crossed for a different kind of year in 2021.
Well, 2021 is almost over—and it hasn't been the full rebound perhaps we were hoping for.
Yet, there have been miracles. The vaccines have proven to be highly successful in preventing hospitalization and death from COVID-19. Rising optimism about the end of the pandemic in 2022 has many businesses considering a return to in-person events and other activities next year.
We're having a holiday party. Small things have such meaning.
2021 has also been a momentous year for our readers in the communications and PR profession. We are hearing from you in our many conversations and interviews that your role is more appreciated than ever in your organization. CEOs are turning to their comms people again and again to navigate a changing workplace, and to speak truth amid issues regarding social justice, changing consumer preferences and an increasingly digital marketplace.
For 2022, let's hold on to this progress and continue to solidify the role of communications in our companies and communities.
It's a mission that we are passionate about here at Ragan Communications and one that has driven our focus over the past year. We launched the PR Daily Leadership Network to offer a unique peer-to-peer networking and learning platform to help PR pros become indispensable to their company. We focused on the transformation of the comms role as part of our first Communications Week in November. We've got a lot more coming in 2022.
But for now, it's time to celebrate the holiday with a little well-earned down time—which is so essential as our industry (and the world) faces a crisis of mental health and burnout. We hope you and your loved ones find time to log off and tune out, enjoy family meals and maybe sing a carol or two.
At Ragan and PR Daily, we're starting our annual tradition of counting down the top stories on our site from the past year. That countdown will begin Monday, Dec. 27 and run until Dec. 31. We'll be back in action on Jan. 3.
And what a year of stories it has been!
From the tumultuous start in January and the insurrection Jan. 6, to hope in the summer that the pandemic was receding, the arrival of the Delta variant, President Biden's vaccine mandate and more, it's been another year of pandemic headlines.
Other crises have broken through: Meta, formerly Facebook, has faced ongoing questions over the revelations shared by whistleblower Frances Haugen. Gov. Andrew Cuomo resigned following a sexual harassment scandal. News outlets like The Verge went on the record to decry the abuse of "on background" messages from corporate communicators.
There's more change on the horizon in 2022—and plenty of hope, too.
The year 2021 might not compare with years past, but it was definitely better than 2020. And we have every reason to expect 2022 to be even better.
Whatever happens, we will be here for you, covering the news and watching the trends. After two years of uncertainty, no one is in the prediction business anymore. But even so—we're planning for a bright year ahead.
Until then, we wish you and your and warm and wonderful holiday season.
See you in 2022.
COMMENT
One Response to "Season's Greetings from PR Daily"
Ronald N Levy

says:

You people damn well deserve to have a great party because of how greatly your work repeatedly helps readers.

SKILLS. Some of your tips have been from famous PR savants like Dorothy Crenshaw and the two world-class leaders from Omnicom who had the nerve to point out how the core of successful PR isn't clever slogans but the TRUTH. Even more valuable may have been your reports from less well known PR experts whose fame may be years in the future but whose new wisdom is useful now and in the year ahead.

HAPPINESS. Your reports as on successful media techniques and DE&I create happiness because it's delightful to read how many PR professionals are working on new and better ways to succeed for the public–and how they are doing it.

JOBS. Next year may see a huge upsurge in demand for PR talent, and common sense is for recruiters to pick highly motivated workers as evidenced by membership in your PR Daily Leadership Network and attendance at major
learning opportunities like the April 6-8 Social Media Conference at Disney World which some see as for children but others recognize as a nexus of the non-stop mating season.

You at the PR Daily party can be happy with each other and happy with yourselves because those who give enjoyment to other deserve it for themselves. Have a very merry party!