SEC to ask U.S. companies to disclose climate change risk, users confused by Facebook Protect's spammy emails and more
Also: A ketchup brand helps struggling restaurants increase their positive reviews, what inspires consumers to try CBD products and other stories.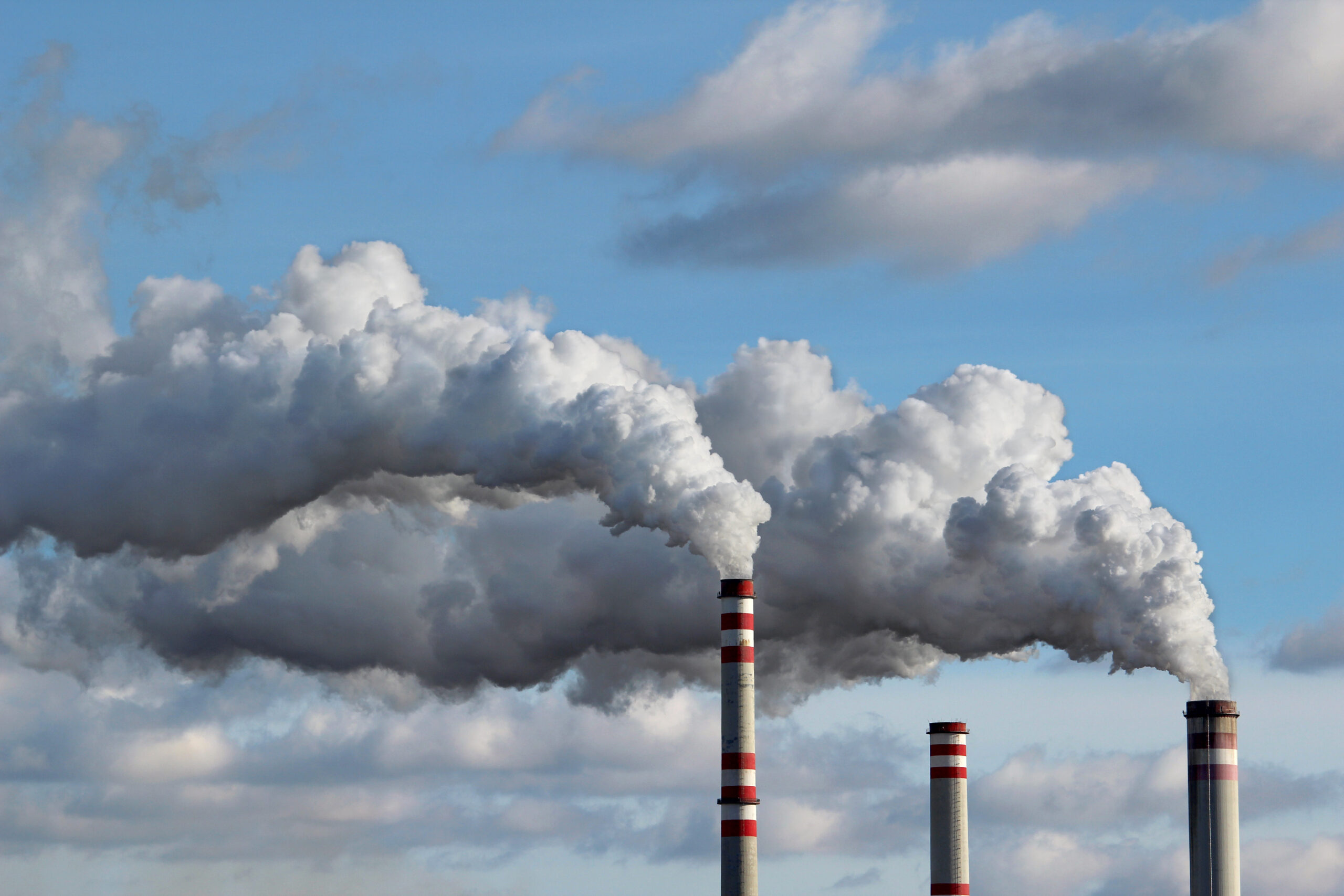 Hello, communicators:
Ketchup maker Curtice Brothers wanted brutally honest opinions on their tomato-based condiment.
So, the company turned to some of the worst-rated restaurants on travel website TripAdvisor and got them to put their ketchup on their tables. Then they waited to see if it would make a difference in the restaurants' reviews.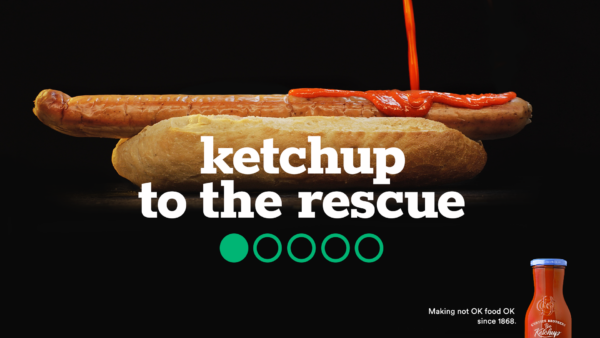 And it worked. According to Curtice Brothers' press release, the reviews on restaurants where its ketchup was served transitioned from comments like "horror story," "terrible," and "don't waste your money," to friendlier notes like "a solid C+" and "not the worst option."
How are you working to improve important ratings and online reviews?
Here are today's other top stories:
SEC to ask companies to disclose climate change risk data
U.S. companies may soon face new challenges on communicating their efforts to halt climate change.
NPR reports that the Securities and Exchange Commission (SEC) is expected to propose new rules today that would "require companies to report their contributions to greenhouse gas emissions as well as how climate change might affect their businesses."
The potential change is largely driven by investors, NPR reports, as well as pressure from President Joe Biden's administration to address corporate climate risk.
It's still unclear how wide-ranging the SEC's disclosures rules will be and whether they would impact every publicly traded company.

But in particular, businesses are worried the SEC could require companies disclose what are called "Scope 3" emissions. Those are emissions generated by a company's suppliers and customers. (Scope 1 is the emissions generated by the company themselves, while Scope 2 measures the emissions from the energy consumed, like electricity for example)
Why it matters: Many larger companies, like Apple, already disclose much of the data about how they contribute to climate change to their investors. Regardless of how strict the SEC's reporting requirements would be, it's a clear warning to companies that the U.S. government wants to take corporate climate risk seriously.
Communicators, take note: If your organization isn't prepared to be transparent about its efforts around climate and sustainability, you could be left open to reputational damage. With the new SEC rules, getting your facts straight will be more important than ever.
---
MEASURED THOUGHTS
New research from Morning Consult shows why consumers are likely to purchase and consume product that contain cannabidiol (CBD), a chemical found in marijuana.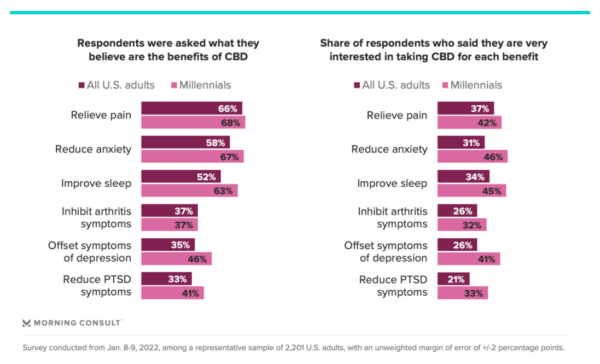 Millennials are overall more likely to take CBD, but polling shows 45% of all U.S. adults are interested in taking CBD to improve sleep, while 46% said they'd take it to reduce anxiety.
Morning Consult's Emily Moquin writes:
Brands, especially those in the adult beverage sector, should expand their competitive consideration set to include beverage products in both the CBD and THC markets. Already, the shares of millennials who have tried CBD- and THC-infused beverages are roughly the same at nearly 3 in 10, and more than 6 in 10 millennials have expressed interest in trying these products.
The data is a reminder to PR pros that your company doesn't necessarily determine the "why" of how people use your products, which is crucial to keep in mind when developing your messaging strategy.
---
TAKE OUR SURVEY
We want to know about your career as a social media professional.
How big is your team? Do you feel valued at your organization?
If you're interested in helping benchmark the career path potential of social media professionals and shedding light on how the discipline is internally managed, viewed and evaluated, take our survey. The Social Media Career Survey is a follow-up to a 2020 report by the Institute for Public Relations, Ragan Communications and the University of Florida.
Whether you're in charge of company social media or involved in management for a client, we welcome your participation.
Respondents will receive a full report on the findings, which will also be shared on PR Daily.   Responses will remain confidential.
Facebook Protect sends spam-like email warning
Facebook Protect, a mandatory two-factor authentication process, went into effect last week for users who Facebook deemed to be at higher risk for having their accounts hacked: journalists, human rights defenders and government officials.
Unfortunately, this came as a surprise to many people, who assumed the emails they had received about the program were spam:
I got locked out from Facebook indefinitely today because I didn't respond to emails from FB (that looked like a scam) about its new Facebook Protect system, which I was required to enable by today. So far, the text and security key options don't work, many report. pic.twitter.com/0aXbiqzLv7

— Liv. (@Olivia_Thiessen) March 18, 2022
Others expressed worry that they'd now been locked out of their Facebook accounts indefinitely.
I've tried every support method I could find. There is no live person to talk to. Either @fbsecurity fixes this @Meta @Facebook Protect debacle or thousands upon thousands of us have permanently lost our accounts. Their three verification methods only lead to this: pic.twitter.com/1fJOmuX77I

— Jessica Jewett (@JJ9828) March 20, 2022
It actually wasn't spam. In fact, it was real. The first deadline to hit for many people was Thursday, March 17th. And now, they are locked out of their Facebook accounts — and are having trouble with the process that Facebook has provided to get them back in.

Those who did not activate Facebook Protect before their deadline are apparently getting a message explaining why they can't get into their accounts and offering to help them turn it on.
Meta's head of security, Nathaniel Gelcher, briefly tweeted about the issues:
5/ We're looking into isolated examples where people may need help enrolling in the program. Thank you for your patience and we really appreciate people taking steps to secure their accounts.

— Nathaniel Gleicher (@ngleicher) March 19, 2022
But thus far, Facebook has provided no further comment about the situation.
What you should know: Email messages are a highly effective and low-cost tool to reach your audience, but building trust with audiences takes time and care. A new email address or poor communications could convince audiences that important messages are not legit.
When communicating about data privacy and digital security, the need to overcome user skepticism is especially clear. For Facebook Protect, its email campaign failed to connect with users and the results amount to another reputational black spot for the social media company.
COMMENT