Securing national TV coverage for brands that aren't household names
COVID-19 has been tough for many reasons, but it might have made it easier for breakout brands to make a splash with national media outlets.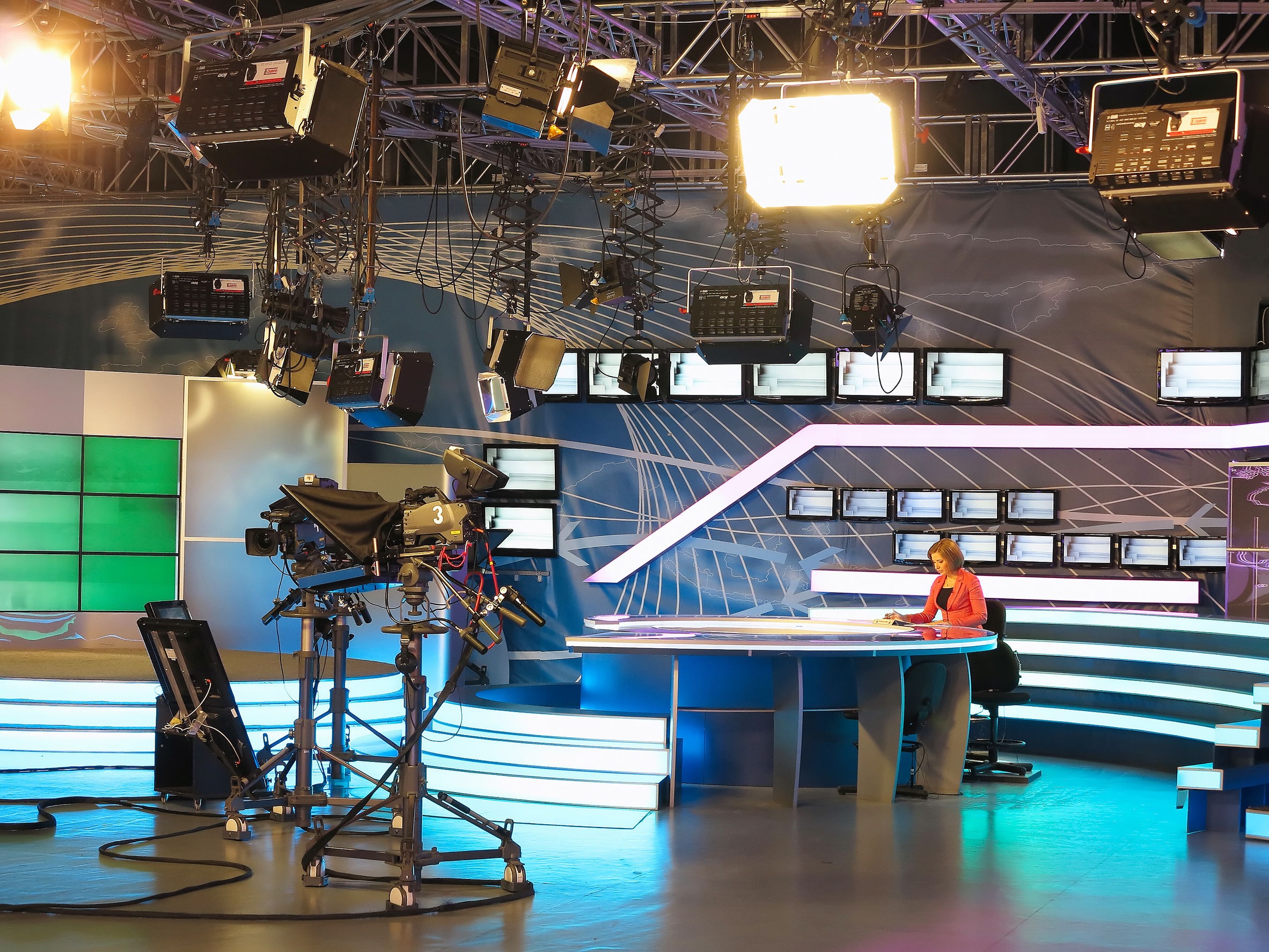 If there is one silver lining for media professionals during the pandemic, it's this: virtual interviewing.
After shutdown orders went into effect nationwide, there was a seismic shift in newsrooms forgoing in-person interviews for TV interviews via Zoom or Skype to adhere to social distancing guidelines. And, this trend isn't going away anytime soon.
Remote interviewing is an opportunity for brands who aren't located in major metropolitan areas to secure a segment on national television. Landing a TV placement for your spokesperson has several benefits, especially given TV viewership has increased by 10-20% during the pandemic. The medium is still a valuable way to get a brand in front of target audiences, increase brand awareness and promote thought leadership.
When your brand doesn't have the name recognition of Apple or Uber, it can be tricky for communicators to prove that their lesser-known client or brand is qualified to be a guest on a national TV platform.  But, there are five things media teams can do to build credibility and increase their chances of securing their client on a coveted national news network.
1. Build relationships.

As with any relationship, this won't happen overnight. Producers often complain that PR pitches aren't tailored to their coverage focus and audience. An easy solution? Watch the program you're pitching consistently, and demonstrate you know it inside and out in your pitch.
Producers are busy, and you have only a few seconds to capture their attention. Tell the reporter how your story is part of a bigger trend, impacts a large portion of their audience or why it's different. Being highly targeted, selective and meaningful when you reach out will increase your chances of getting noticed.
If you're fortunate to secure a national placement for your client, the relationship with the producer doesn't end when the segment airs. Send a prompt follow-up email, thanking him or her for the opportunity, sharing client praise and mentioning how you'll be amplifying the story further on your clients' owned channels. Follow them on Twitter and connect on LinkedIn. Then consistently—and concisely—share new segment ideas for any relevant clients. Just because GMA featured your client once before doesn't mean you have an automatic shoe-in next time.
Remember, be so useful to the producer that they trust and enjoy working with you, regardless of the company you're reaching out on behalf of. The goal as the PR pro should be to have the brand you're repping be you.
2. Leverage local media placements and clips.

What's the first thing you do before pitching a reporter? Hopefully, look them up.
The same applies to producers and bookers. Before agreeing to have your spokesperson on camera, they'll do their due diligence and research the guest to assess credibility and on-camera experience. A few profiles in the local newspaper and business journal are great for the former, but don't underestimate the importance of local broadcast media. Without a clip to demonstrate how well your expert can interact with hosts live on-air, national producers are likely to pass up your pitch.
Plus, local segments are a great way to practice and hone the skills they've learned in media training. And nowadays, bonus points if your expert can prove they interview just as seamlessly via live virtual video conference as well.
National producers are reliant on good local reporting, so if a story has implications that go beyond the market, pitch the clip to a national newsdesk. You never know when it might get syndicated.
3. Diversify your thought leadership.
Producers and newsrooms do their research on any potential guest before agreeing to have them on a show. This means they'll be looking for articles, blog posts, webinars, etc. that feature your spokesperson as an expert on the topic you're pitching them on.
It's important to prove that your client is a credible resource, so securing interviews or op-eds in digital publications and creating blog posts on a particular topic will help prove why your spokesperson is the go-to expert. Even placements in noteworthy trade publications can further validate your spokespeople as a credible source.
To go the extra mile, provide a few articles that the producer can quickly reference. Remember, your goal is to be the ultimate resource for them and cultivate a relationship. By providing this information upfront, you're saving the producer precious research time.
4. Look beyond primetime.
The network morning shows have long been considered the holy grail of media relations, and for good reason—the exposure you receive in that primetime slot is unparalleled. By the same token, air time on these shows is limited and often reserved for hard and breaking news, celebrity appearances and true human interest stories. If it's your first go at pitching a national morning show like NBC's TODAY, start with a weekend or third-hour producer, who likely has more air time for softer stories and features.
Similarly, PR pros should look beyond network TV and identify digital streaming programs such as Cheddar and Viceland. Their digital-only format allows for more content, more often.
5. Reach out to area field producers or reporters.
Outside of reaching out to producers located at the main studio (read: Chicago, New York, etc.), consider researching to see if there is a local field producer or reporter in your area that works for a major news network. Often, they are looking for stories to tell on a national scale, but with boots-on-the-ground reporting. Your pitch will need to have a national tie, but offer your local expert who can speak to the national trend or story.
As with all reporters and producers, remember to be their most valuable and trusted resource. Field reporters and producers have to scrounge together b-roll, a few different experts for one story and so forth. Make sure you are providing those details upfront to help the reporter and further entice them to cover.
Building your client into a reputable, credible spokesperson for national TV can take a lot of work and time. But, the effort all pays off if you're able to secure a placement at a major news outlet. Virtual interviewing for TV is now becoming the new normal, and by adhering to these tips you can help secure a dream placement on TV for your spokesperson.
Tori Simmons and Mackenzie Woods are Media Relations Specialists at Geben Communication, a boutique PR and social media agency located in Columbus, OH.
COMMENT
2 Responses to "Securing national TV coverage for brands that aren't household names"
Ronald N. Levy

says:

Terrific! Many super-bright PR people like this writer from Columbus are not in major markets despite major market demand for top talent and major market money that pulls
like gravity.

Look online at this firm's insightful "house rules"—and compare them with the recent firing of a major market PR firm executive for being so unfashionable as to admit believing that ALL lives matter.

Still, desire for money is an honest emotion so this writer and that whole little Geben Communication PR firm with its "house rules" may be lured by a major market into saying Goodbye Columbus.

Or who knows. major market accounts may be lured by the talent to retain Geben Communications people where they are! Once a client feels an urgent need to get PR people who'll bring in major media success, ALL lives matter.

Kelley Tucky

says:

Kudos to Tori Simmons and Mackenzie Woods for incredibly useful tips with relationships being at the top of list, closely followed by collaboration. Look for all possible ways to open that door, be flexible, get creative and find mutually beneficial opportunities to share your story.