The Daily Scoop: Sleep Number's sales had plummeted. Here's how the brand pivoted in a matter of weeks.
Plus: Gen Alpha wants skincare for Christmas; wrapping up Ragan's Communications Week.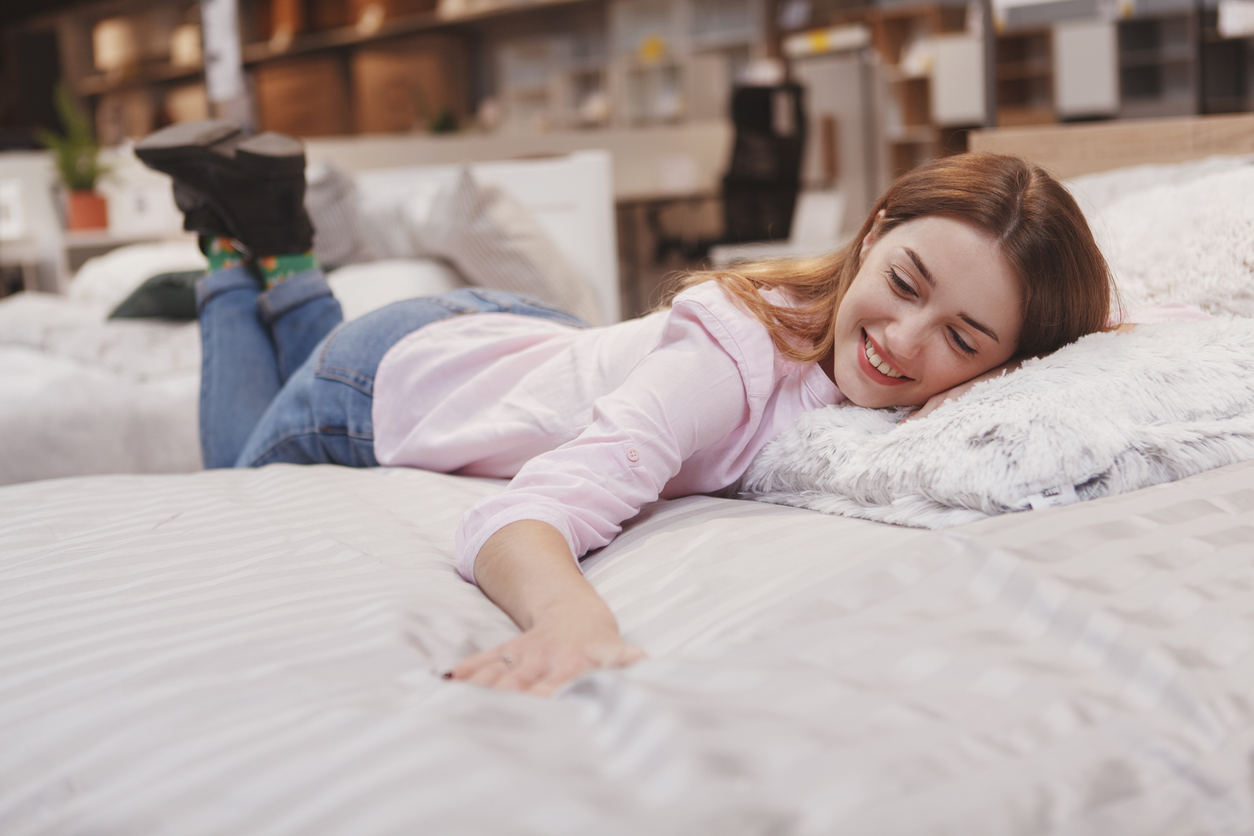 Sales were down for Sleep Number. Way down. Year-over-year net sales fell 13%, the Wall Street Journal reported.  
When Labor Day sales came in far under expectations, the bed and mattress company's marketing team made a huge, fast pivot. But first, they did some research. 
While the company is always engaged in conversations with consumers, the Labor Day miss led to expedited interviews about why people weren't buying. The answer: a perception that the sleep systems were too pricey for consumers squeezed by the rising cost of, well, everything. 
Within weeks, Sleep Number launched a new campaign, with another rolling out earlier this week. 
"We changed our messaging to focus on our differentiated value proposition, adjustable firmness, comfort and temperature starting at our competitive price of $1,000," Sleep Number Chair, President and CEO Shelly Ibach said on an earnings call, according to the Wall Street Journal's reporting. 
Marketing also began to emphasize that consumers can purchase parts of the system rather than having to invest all at once: Start with just the bed rather than also buying the base to begin with, for example. 
Sleep Number said that the marketing shift is already leading to increased sales in October. 
Why it matters 
Sleep Number began where all good communications and marketing campaigns begin: listening to the consumer. Through market research and interviews, the company could determine the problem was a price perception issue. And because the marketing department operates on an agile model, they could quickly pivot to the new messaging, which yielded fast results. 
One month of improved sales isn't enough to turn things around, of course. But that commitment to fast listening, iteration and improvement can serve any strategy well.  
However, it's also key to stay committed to your overall core value proposition. 
"Premium brands can frame affordability and/or offer discounts without hurting their image as long as they are truly perceived as premium and as long as they continue to stress and support the superior nature of their product and target the right people," Al Moffatt, an advertising consultancy agency owner, told the Wall Street Journal. 
Editor's Top Picks 
In a move that could have implications for the 2024 U.S. elections, Meta will require political ads on its family of social networking apps to disclose AI usage,

the Washington Post reported

. While "inconsequential" changes like color correction or cropping don't need to be disclosed, these use cases must be revealed:

 
Ads that show a real person doing or saying something they did not say in real life.

 

 Ads showing a person who does not exist or events which did not happen.

 

Ads that change depictions of real events. 

 
Gen Alpha – the group of youngsters coming up behind Gen Z, currently under age 13 – wants skin care over toys this holiday. Unsurprisingly,

CNBC reports

that this desire to improve upon tween skin is driven by social media, where "skinflueners" demonstrate elaborate skincare routines. It's a reminder that many brands need to start thinking about the next generation, who will inevitably be different in their wants and needs from their predecessors. It's never too early to start researching, listening and understanding, whether these current middle schoolers are your prospective customers or your future partners and employees.

 
Ragan's Communications Week 2023 is drawing to a close. The last few days have played host to a range of events that helped communicators level up, ranging from networking to webinars to the crown jewel, the Future of Communications Conference in Austin, Texas. If you missed out, catch up with some of our coverage of the last week of learning and connecting, and stay tuned for details on Comms Week 2024!

 
Allison Carter is editor-in-chief of PR Daily. Follow her on Twitter or LinkedIn.
COMMENT