Southwest's Dan Landson talks gaining media traction through positive storytelling
We spoke with Dan Landson of Southwest Airlines about engaging ways to keep uplifting stories front and center.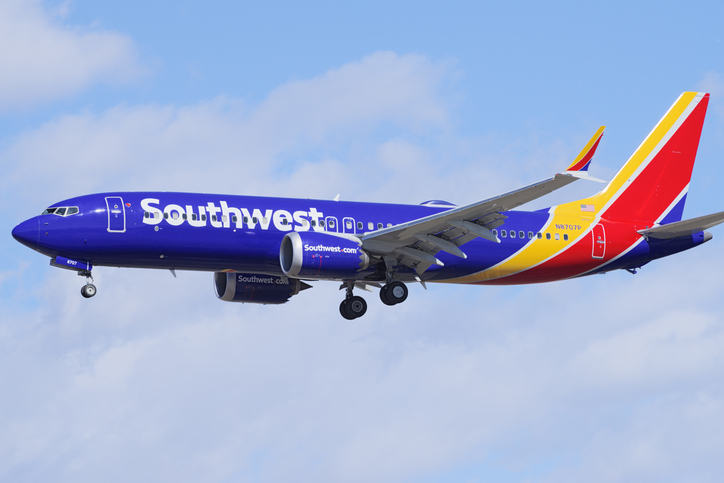 In a hectic media landscape where negative news can go viral in an instant, one PR pro reinforces sharing positive stories, whether through integrated comms strategies or finding pitch-worthy material internally.
Dan Landson, Southwest Airlines' public relations advisor, likes to soar above the negativity and combat it with messaging that garners interest from internal stakeholders, the public and, of course, the media.
Landson will speak about the ins and outs of integrated communication strategies at the PR Daily Media Relations Conference, June 5-6 in Washington, D.C. Read on for a sneak peek at what he'll discuss and learn about his initial interest with Southwest.
You don't have to look far to find your stories
Southwest Airlines is one of the larger airlines in the country. When transporting over 130 million passengers in the sky annually and employing over 66,000 people, there's bound to be some media coverage along the way.
Landson talked about his initial interest with Southwest after meeting a flight attendant at his first job at a grocery store. He said that discovering those employee-centric moments are culture-building stories that should be told.
"It's those stories that bring us together but if you don't hear about those stories, you're not going to know that Southwest exists as an employer of choice," Landson said. "But as a PR professional, we get to tell amazing stories of our 66,000 employees. There are incredible people that work for us."
The mechanics of integrated comms
Landson said that a lot of positivity can come from telling those stories, among others, and sharing good news externally and internally.
"In public relations, it is so important to be aware of all communication activities that are happening," Landson said of being in sync from beginning to end. "Whether that's a marketing email or an internal email or internal story and then how does that affect your external story and external messaging? They all have to be intertwined. They all have to be scheduled appropriately and also all have to be written in a manner that's easy to understand by the audience's that you're trying to reach."
Honing in on integrated media strategies also requires PR pros to build trust, Landson said.
"You've got to be able to really lead the conversation to become a trusted counselor among your peers and counterparts at your business and your agency," Landson said. "You want to become the trusted voice, the trusted seat, and the more trust you build, the more visibility you have, the better chance you have of building and developing stronger and more impactful communication strategies."
Building media relationships
Landson said that media coverage might not always be favorable but navigating through turbulent skies can go a long way.
"As we say, we can't ensure anything but what we  can do is really get to know our journalists that cover the industry," Landson said. "Get to build relationships with those who ultimately become a trusted individual that you can go to bounce story ideas off of, help pitch proactive and exclusive stories with. Ultimately, bringing them to your front door to show them your company's ways so that they have a much better understanding of what you're trying to do and what you're trying to accomplish."
Landson talked about grappling with Southwest's issues in December where major flight delays stranded thousands of passengers.
"This was an unprecedented situation for our company and our communication team," Landson said, adding that the team came together quickly to figure out the best communication tactics.
"Every day we regrouped to discuss what worked, what didn't work, what we can change."
Landson said the company listened to journalists and what they needed for coverage, took that information back to the team and regrouped their strategies.
"One of the most important pieces of being in public relations is listening to your audiences," he said.
Sherri Kolade is a writer at Ragan Communications. When she is not with her family, she enjoys watching Alfred Hitchcock-style films, reading and building an authentically curated life that includes more than occasionally finding something deliciously fried. Follow her on LinkedIn. Have a great PR story idea? Email her at sherrik@ragan.com. 
COMMENT
One Response to "Southwest's Dan Landson talks gaining media traction through positive storytelling"
Ronald N Levy

says:

How much and how soon—that's what the public looks at in deciding which airline to use. This capable PR exec is right about the importance of stories and stories that bring in the money are those about having seats, as Southwest does, with low cost and prompt arrivals.

"Somebody has been sleeping in my bed" said baby Baby Bear but the bed passengers crave most may be their own. This is important to recognize so that management gets from PR what the public wants from companies, persuasive answers to how much and how soon.

If you bring a placements book to job interviews, bring what will make interviewers yearn for placements like that. Your "what we accomplished" stories may do more for you than one, even if it mentions your company's name, about the big bad wolf who gobbled Little Red Riding Hood all up.

PR Daily's faculty teaches PR techniques that empower students to succeed BIG without cowering like the Three Little Pigs.