Starbucks pushes to phase out iconic cups, Meta's 9/11 documentary experience raises eyebrows and tech industry faces sustainability questions
Also: PETA jumps into buzzy 'Elden Ring' video game to promote its mission and values.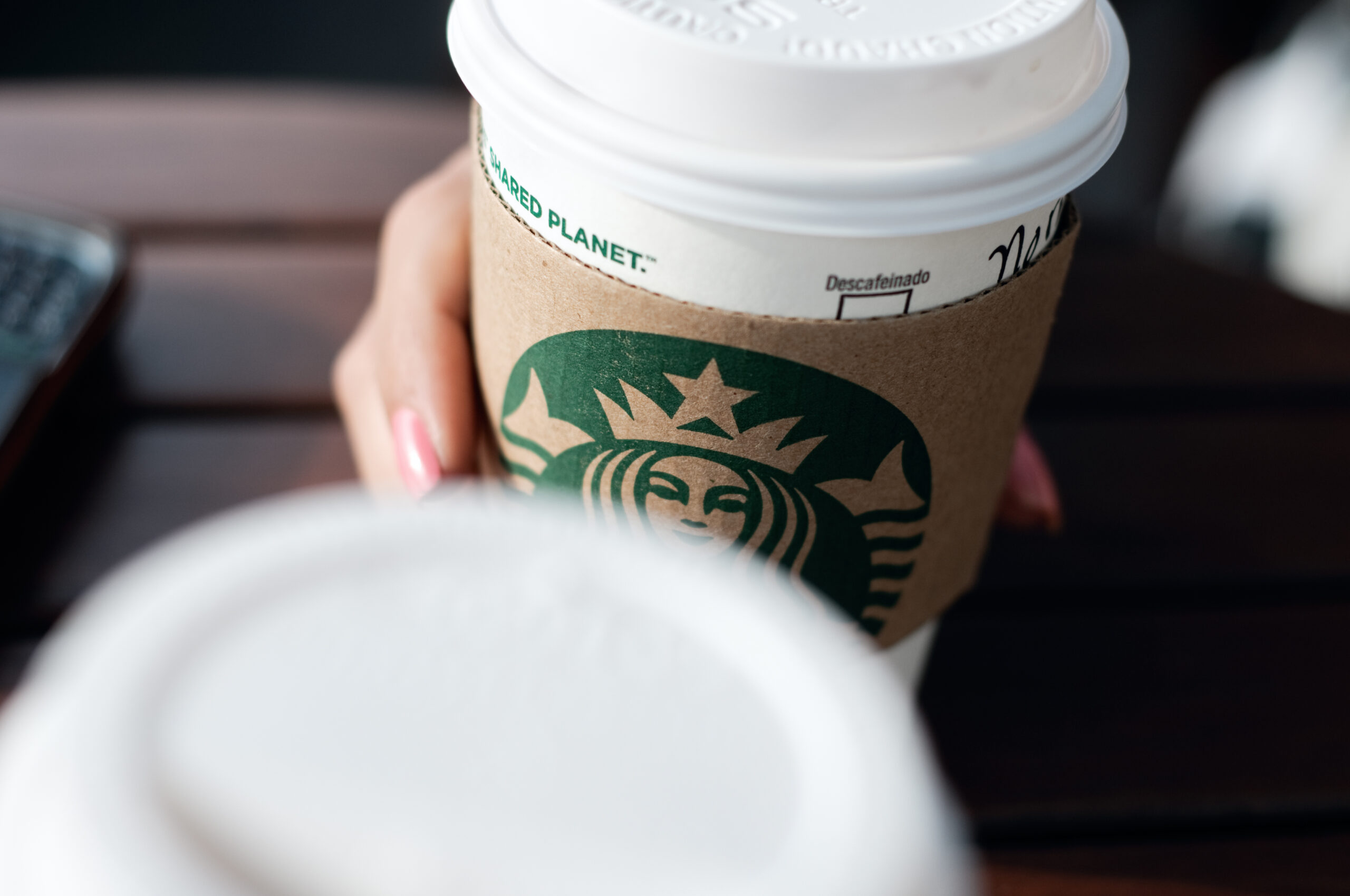 Hello, communicators:
People for the Ethical Treatment of Animals (PETA) made waves on Twitter yesterday with a video inspired by the new blockbuster video game "Elden Ring," garnering more than 25,000 likes on a video shared from its brand account.
Rise, Tarnished, and bear witness to the amazing animals of the Lands Between!

Here are our top 5 things you should do in #ELDENRING. pic.twitter.com/ULPC8RQQDG

— PETA (@peta) March 7, 2022
Since its release just three weeks ago, "Elden Ring" has sold 12 million copies worldwide. PETA's team jumped on board the trending cultural conversation with a video using the game's virtual creatures (they're scary) to advocate for ethical practices in interactions with real-life animals.
"PETA" began trending on Twitter and the tweet prompted responses like the following:
Mate everything in elden ring tries to kill you it's impossible to be vegan in this game

— Amirys Mewen (@Amirys21) March 13, 2022
Now that's how animal rights activism in gaming should look like. People are playing games to have fun, so you get way more people to think about it, when you deliver the message in a fun way as well. Good job, Peta!

— Leon Aschenbrenner (@LeonAschen) March 14, 2022
1. Those dogs are trying to kill you.
2. Horses have been domesticated and ridden for thousands of years. But they shouldn't be harmed if it can be helped.
3. I'm pretty sure that bear is in the way of your goal.
4. See 1.
5. Ok but it's either you or the lobster.

— Seif Zaki (@VirtuouScimitar) March 12, 2022
It's a reminder that humor has its place in digital messaging, even when making a point on a very serious topic.
Here are today's other top stories:
Starbucks accelerates push to phase out single-use cups
Starbucks is buckling down on its mission to eliminate its dependency on single-use coffee cups, the company announced this week.
The coffee chain shared that it is testing new initiatives to reduce how many single-use cups it provides to customers, including:
"Borrow A Cup," where Starbucks provides customers with a reusable cup "designed to be returned to stores, professionally cleaned, and reused by other Starbucks customers."
"100% Reusable Operating Models," where single-use cups are eliminated entirely in favor of personal cups, reusables or for-here mugs.
"Personal Cups & For-Here-Ware," in which Starbucks encourages customers to bring their own mugs and emphasizes "Starbucks provided for-here-ware as the default sit-and-stay experience."
"We set a bold aspiration to become a resource positive company—to store more carbon than we emit, to eliminate waste and to conserve and replenish more freshwater than we use. This aspiration included setting ambitious 2030 targets to cut our carbon, water, and waste footprints in half," said Michael Kobori, Starbucks chief sustainability officer. "Innovation is how we will build our next chapter, advance our planet positive impact, and boldly reimagine our future together."
Why it matters: This is a major step for Starbucks in its commitment to reducing single-use waste. The move prompted an onslaught of earned media coverage that emphasized the company's environmental, social and governance (ESG) goals. Starbucks' attempt to become more "green" won't go unnoticed by consumers who care about the environment.
---
MEASURED THOUGHTS
New research from The Harris Poll shows two-thirds of adults in America are concerned about the tech industry's impact on the environment.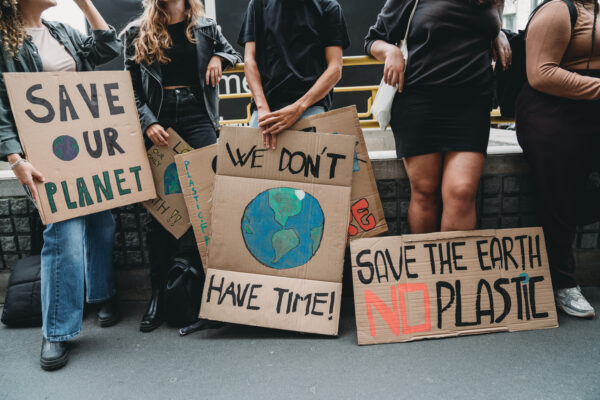 Harris Poll found that an even larger percentage of respondents (73%) believe that tech companies have a "high obligation to address climate change."
Higher still is the percentage of respondents who think tech companies should "set goals and invest in climate solutions" (81%).
PR pros, if your organization isn't setting ESG goals and making strides toward meeting them, it's possible that your organization's inaction will hurt your brand reputation.
View more from Harris Poll here.
---
TAKE OUR SURVEY
We want to know about your career as a social media professional.
How big is your team? Do you feel valued at your organization?
If you're interested in helping benchmark the career path potential of social media professionals and shedding light on how the discipline is internally managed, viewed and evaluated, take our survey. The Social Media Career Survey is a follow-up to a 2020 report by the Institute for Public Relations, Ragan Communications and the University of Florida.
Whether you're in charge of company social media or involved in management for a client, we welcome your participation.
Respondents will receive a full report on the findings, which will also be shared on PR Daily.   Responses will remain confidential.
Studio behind "Surviving 9/11" VR experience responds to Twitter backlash
Twitter users bristled this week after a journalist shared a photo of a SXSW booth appearing to allow attendees to experience "Surviving 9/11: 27 Hours Under The Rubble" with Meta's virtual reality tech, Oculus.
Food journalist Dave Infante tweeted a photo of the booth, commenting, "a friend just sent me this photo from #SXSW of a facebook/@Meta VR booth there. starting to suspect this *may* not be the best company to hold a near-monopoly over our shared digital future… hmm…"
Infante's tweet has since been deleted, but here's another reporter's view of the setup:
— George Hale جورج هيل (@georgehale) March 16, 2022
Twitter users shared their concerns:
Now, brought to you for the first time in stunning virtual reality, META presents The Trail of Tears.

— Argle-Bargler (@ABargler) March 15, 2022
Are we sure all Meta/Facebook products aren't just an attempt to create different versions of hell?

— Serenity Now! (@Cpo10za) March 15, 2022
Ironically, Meta's SXSW activation was the victim of some social media misinformation. The booth wasn't a virtual reality 9/11 experience, but rather a documentary about the last woman to escape the rubble. The documentary was being shown on Meta's VR gear—and many praised the storytelling.
Targo, the studio behind the 9/11 documentary, clarified the purpose of the booth in a tweet:
Hi guys—we're the team behind this project. This is a documentary—not a game or a simulator. You are not reliving the attacks. It shares the story of Genelle Guzman-McMillan, the last person rescued from the rubble at Ground Zero.

— TARGO (@targostories) March 15, 2022
Infante later deleted his tweet, noting that he had "improperly framed Facebook's role in the production."
deleted my tweet from earlier today about the 9/11 vr experience because i improperly framed facebook's role in the production (the production company lists both fb & oculus as "partners" but the sxsw booth isn't fb/meta's, upon further review.)

— Dave Infante (@dinfontay) March 16, 2022
What you should know: This should serve as an important reminder to PR pros that if you don't control the narrative around your content, it can easily run wild. Targo's quick and concise response to Infante (on the social platform where the controversy originated) dampened the flames of a crisis that threatened to spread online. It highlights the importance of being present on social media to tell your organization's story, or risk letting others define what's happening for themselves.
COMMENT