DON'T MISS THE EXCITEMENT
Create compelling news • Craft winning pitches • Boost media placement
Improve brand storytelling • Measure success • Control crises • Increase reach and ROI
Are you tired of feeling lost in today's ever-changing media landscape? Earned media is in flux and so is how you communicate your news, updates and stories. Look no further than the intersection of influencers, social media and mainstream media — where a TikTok influencer can make a buzzy claim about your organization and the press runs with it.
Join us on June 5-6 for PR Daily's Media Relations Next Practices Conference at the esteemed National Press Club in Washington, D.C., to elevate your media relations strategy, stay relevant, newsworthy and valued, and to forge new industry connections.
From harnessing authentic story development to building more trust with the public and press, to mastering the art of media relationships when a six-word DM on Instagram qualifies as a pitch, to crafting a winning content strategy at a time when press releases double as SEO plays, what you'll learn here will help you take your PR reach and ROI to new heights.
Your sherpas will be the brightest minds in PR and the press from brands like APCO, Lincoln Financial Group, The Obama Foundation, The Trust Project, the Ad Council, Edelman, Northeastern University and more. They'll present the hottest issues facing the industry and the newest groundbreaking best practices to supercharge your results.
Register today! Don't miss this opportunity to:
Build buzz for your brand.
Access exclusive lineups and resources.
Stay ahead of the curve in today's fast-paced media landscape.
WHAT YOU'LL LEARN
Media Training and Message Mapping: New templates, techniques and tricks for telling your story better — and more authentically — in interviews or crises (interactive pre-con).
Creating a Custom Measurement Matrix: We'll design a tailored index together to help you track placement, tone, reputation, social media and more (interactive pre-con).
The New State of Media: What's driving media fragmentation and niche journalism — and how to transform these trends into opportunities.
Irresistible Pitches and Press Releases: Writing secrets and savvy pitching tricks for crafting newsworthy hooks that search engines, the public and the press will love.
Authentic Brand Storytelling: How to create organic, immersive stories that win over skeptical audiences — inspiring case studies to delight, inform and entertain.
The Trust Trifecta: How to embrace transparency, tell your purpose-driven story and work with media influencers to share your ESG journey or CSR successes.
Diversity-First PR: How to turn DE&I talk into action by empowering diverse voices on your teams — plus new ways to share inclusivity progress with the press and public.
Best New Tech and Tools: Winning attention in the post-Twitter era with smarter online newsrooms, the latest media relations software, social media channels and more.
MONDAY, JUNE 5
12:30–2 p.m.
PR Measurement in the Era of Big Data: A Five-Step Workshop
Communicators are facing new pressures, new technologies and an uncertain economy. This workshop gives PR pros the roadmap they need to improve their work and prove value as budgets continue to tighten. Join for five steps to implement a data-driven PR measurement program that will help you increase results, ROI and reputation in the AI era.
You'll learn:
Foundations: What you must know about the Barcelona Principles 3.0.
Goals: Measure what matters by setting more meaningful PR objectives.
KPIs: Which PR and media relations metrics to track across your content.
Tools: New low-cost and AI tools to collect your media relations results.
Dashboards: How to extract insights and present outputs to the C-suite.
2-2:30 p.m.
Networking & Nosh Break
2:30–4:30 p.m.
Pitch Perfect: Mastering the Art of Media Pitching
The press continues to face declining trust, revenue and staff. And, social media easily vacuums up attention spans. But one hit in an A-list outlet can still make or break your launch or brand. Join this interactive workshop with working journalists to update your media pitching strategies — so you can propel your placements and relationships to new heights.
You'll walk away with:
How to use brand journalism to deliver ready-to-go stories to media outlets.
Simple ways to avoid the top embarrassing mistakes in press release writing.
How to craft an email or social media pitch that's concise — and captivating.
Social media, AI and databases to help you target and personalize pitches.
How to handle a media interview once you get a reporter's interest.
PLUS: Pitch reporters from major news organizations in the PR Pitch Tank …
5-7 p.m.
Networking Reception
Meet up with colleagues and make new industry friends at this opening reception held at APCO Headquarters, just a few steps away from the Press Club. You'll enjoy the rooftop view of Washington D.C. and network with speakers, guests and VIPs. Drinks and light fare will be served.
TUESDAY, JUNE 6
8-9 a.m.
Registration and Networking Breakfast
9-9:10 a.m.
Opening Remarks
We'll share findings from the latest survey on the future of media relations. You'll learn how your peers view the continued rise of earned media — and where to invest resources.
9:15–9:45 a.m.
Keynote
The New Influence Pyramid: Flip the Script and Go Small for Huge Pickup
It no longer works to "find the story," "target your pitch," "ensure the timing is right" and send away. Nor can you expect "trickle-down" results by pitching A-list outlets and hoping that your coverage cascades. Instead, now's the time to bust old paradigms and leverage tiny audiences to generate giant interest using the "New Influence Pyramid."
Join to hear:
A New Hierarchy of Audience Needs: How to reach the masses via single influencers.
B2C examples: How a major brand reversed a failed launch by "going small."
B2B examples: How a software giant now closes deals faster by creating stories for execs to share one-on-one with low-key bellwethers and industry trendsetters.
How to re-think your content, stories and the "influencers" in your market.
RAQs vs FAQs: How to embrace "Rarely Asked Questions" to shape media queries, who asks them and how best to answer them to shape what's said about your brand.
9:50–10:15 a.m.
Strategic PR and Media Relations: Unlocking Trust in the Misinformation Age
According to the Pew Research Center, 94% of journalists and 50% of the public believe misinformation is a growing problem — one that also can become a crisis for PR unless we're part of the solution. Join for new strategies to build trust and coverage by becoming a credible source for your audiences in the newsroom, boardroom or living room.
We'll uncover:
Sites to add to your fact-checking media toolkit (Snopes, FlackCheck, The Trust Project and more).
Why combatting every piece of misinformation is a losing game of whack-a-mole — and how to strategically combat misinformation instead.
What you need to get your internal stakeholders to understand if you want to succeed — plus how experts and influencers can help.
The role of owned real-estate online in winning the war on misinformation.
How to provide clarification, corrections and background in a 24/7 news cycle.
Tools to keep an eye on negative reviews, news or comments.
What the next generation of misinformation might look like — and what you should be paying attention to in the future to protect your brand.
10:20–10:45 a.m.
What's Next: Exploring AI and Web 3 Synergies for Public Relations
More than 5 billion people worldwide are already actively engaging with AI and Web 3. Join this primer so you don't fall behind — and discover how to quickly move your brand story, messaging and career forward by harnessing the latest in today's exciting new tech.
You'll discover how these powerful tools can help with:
Targeting: Create more targeted, personalize messaging to engage PR audiences.
Transparency: Facilitate secure, authentic interactions with the press and public.
Development: Streamline content creation (AI generated images, posts and more).
Optimization: Improve content creation and distribution across various platforms.
Analysis: Parse huge amounts of data to identify trends, sentiment and other insights that can inform and even radically reshape your PR strategies.
10:45–11 a.m.
Networking Break
11:05-11:30 a.m.
Measurement from Buzz to Bucks: New Ways to Quantify Media Results and ROI
Many PR programs fail to go beyond surface metrics that don't tie to organizational goals or help drive media results. This session details how to reinvigorate your measurement so you can more effectively track, improve and prove your impact. You'll discover new methods to quickly track placement, tone, reputation, social media and more.
You'll learn:
Snap audit: Key questions to ask to see where your measurement is falling short.
A better matrix: Setting measurable objectives tied to placement and reputation.
How to integrate media monitoring and social media listening tools for a more sophisticated, real-time picture of emerging issues, trends and wins.
Dashboards to give execs the ROI insights they crave in a narrative they'll love.
Bonus: AI tools to quickly analyze themes, sentiment and trends in media coverage.
11:35 a.m.–12:15 p.m.
Interactive
Media Panel: Journalists Dish How to Survive the Newsroom Gauntlet
Come see what it takes to stand out in today's busy news cycle. Our newsroom insiders will share how to turn heads and earn headlines by prioritizing authenticity, human-driven stories and fresh perspectives. Don't miss this chance to hear relationship building and pitching tips from editorial gatekeepers who can either bless or blast your news.
You'll hear:
Nurturing connections: How to develop strong relationships with busy journalists.
Angling for success: Story pegs and hooks to help your news spark interest.
Pitch anatomy: Templates and tips for email, phone or social media pitches.
DEI vs DOA: The importance of diversity in media relations — how to ensure more inclusive language, messaging, visuals and spokespeople in your outreach.
The pitch is right: Step up and take your best shot in our interactive pitch forum.
12:15 a.m.-1:15 p.m.
Networking Lunch
1:15-1:40 p.m.
Omnichannel Storytelling: The Art of Building Brand, Buzz and Reputational Mystique
The public now experiences multiple touchpoints when interacting with a brand. That means you need to deliver one consistent brand story across the entire PESO spectrum. But even that's not enough anymore. Join to discover how to elevate your omnichannel storytelling by sprinkling it with "brand magic."
You'll learn:

Branding: How to build a unified, alluring culture that answers "why we exist."
Messaging: Techniques and examples for translating your culture into copy.
Storytelling: Crafting a brand story and supporting content grounded in culture.
Channels: Where to share your story — from your intranet and townhalls, to roadshows, LinkedIn, Instagram, outlets on your beat and more.
Mystique: How to build "reputational mystique" into brand storytelling by being authentic, imperfect and relevant — so you can delight, inform and convert.
1:45-2:10 p.m.
ChatGPT Isn't Taking Your PR Job: Why Writing Like a Journalist Still Matters
ChatGPT isn't going to replace your professional value (but it might help with a rough draft!). And AI isn't a threat — it's a tool that can augment your writing process and even help polish your prose. But in media relations where clear, correct and creative copy are the coin of the realm — you also need to be able to write like the journalists you work with.
In this session, you'll learn:
Principles of powerful newsroom writing: The building blocks of stronger copy.
How reporters spark engagement with emotion, energy and creativity.
Making it "click"— secrets of sticky headlines, subject lines, teasers, leads and CTAs.
AP and editing hacks: Quick tips to ensure clear, concise and even creative copy.
AI bonus: How to incorporate ChatGPT and similar tools into your PR writing — from brainstorming to drafting press releases, pitches and even posts.
2:15-2:40 p.m.
The Trust Trifecta: Telling Your DE&I, ESG and Purpose-Driven Stories
The public, press and investors are demanding greater transparency and accountability — on everything from your social and environmental impact to your commitment to DE&I. Join for a plan to deliver on these expectations by taking control of your narrative (and shortening your annual reports into digestible stories) and ensuring that your purpose-driven journey is accurately and authentically conveyed.
You'll learn:
The building blocks of a corporate reputation program grounded in values.
How to assess where you are on your organization's ESG and DE&I journeys.
The media playbook: Winning strategies, angles and pitches to position your purpose-driven programs and wins to receptive outlets.
How to tap employees as brand ambassadors to help spread the good news.
2:45-3:10 p.m.
Brand Journalism: Innovations in Press Releases and Online Newsrooms
Can't-miss updates, outstanding stories and captivating multimedia are the foundations of compelling press releases and online newsrooms. Nailing all three can be a tall order in today's news glut and breakneck pace. Hear the latest tools, techniques and innovations others are embracing to grab big-time attention on smaller (or no) budgets.
You'll learn:
Data-first strategy: A brand journalism strategy that drives organizational goals.
Writing: Machine-learning tools to craft better releases and newsroom content.
Multimedia: Visual content that instantly makes your updates more shareable, including AI-generated images, videos and infographics.
Social: The latest plug-ins and widgets to integrate into online newsrooms.
SEO: New tactics to rank higher in search engines, not just with journalists.
3:10-3:25 p.m.
Networking Break
3:30-3:55 p.m.
Thought Leadership Demystified: Empowering Execs and SMEs with "Story Skills"
Thought leadership isn't just placing execs and SMEs in the press or at a podium. You actually must empower these influential voices with a POV and a story to tell. Join to hear how to develop and showcase thought leaders using a "Story-Framing System" proven to turn ideas into compelling thought-leadership articles, posts or talking points.
You'll learn:

Beat "Blah-Blah Syndrome:" A 3-step plan to elevate any SME from a soundbite dispenser to a trusted thought leader with a respected voice and following.
How the "Story-Framing System" works to generate quality story ideas on the spot.
Formats to help incubate stories — including freewriting and group co-writing.
Resources to operationalize the writing of thought-leadership stories by your SMEs.
Examples to emulate and exercises to take back to your team and execs.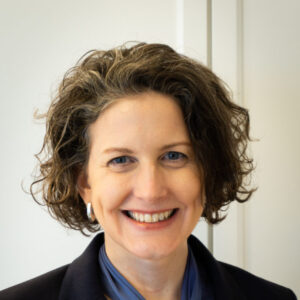 Author, "Write Like a Thought Leader," Founder
The Institute for Thought Leadership
Read bio
4-4:25 p.m.
Interactive
The Heat is On: Navigating Crisis Communications in High-Pressure Situations
A crisis is always smoldering for a PR pro tasked with "putting out the fire." But like a firefighter, you can take measures to assess a crisis, act quickly and respond to minimize damage and protect your organization's reputation. Join this interactive session drawing upon real-world firefighting mottos to keep cool when the heat is on.
You'll learn:

Forecasting Fires: The top crises to prepare for now — from cyberattacks and labor issues, to economic shortfalls, layoffs and more.
Be Alert, Avert: The anatomy of a crisis communications plan for PR pros.
Be Fast or Be Last: How emergency responders communicate in a crisis — and how to rapidly provide potentially life- or reputation-saving information.
Adapt and Overcome: Techniques for managing social media during a crisis, including monitoring and responding to online attacks, data breaches or worse.
Protect and Serve: How to lead with transparency and empathy during a crisis.
4:30-4:50 p.m.
Fireside Chat
Dare to Disrupt: A Fireside with the Innovator Behind Cheddar
Join us for a chat with Peter Cherukuri, a media exec with two decades of posts ranging from founder of Cheddar to editor of The Boston Globe and EVP at Politico. Drawing on his experience reinventing or launching news organizations, he'll share how to think like an innovator to get ahead of the curve in our rapidly evolving media landscape.
You'll hear:
Fostering a culture of innovation: How to embrace radical change — and results.
How Cheddar delivered cutting-edge UX across social media, streaming and TV.
How to experiment with new formats and delivery methods for your own content.
What's next: From AI to data management, privacy protection and rebuilding trust — the issues reshaping journalism and PR.
4:50 p.m.
Baker's Dozen Takeaways
We'll share the top tactics and strategies from the conference as you prepare to implement these ideas for your organization.
PR Daily's State of Media Relations Report
Media Relations Secrets: How to Craft a Winning Pitch
Tips for Getting Press Releases Seen
The Art of Storytelling Guide
Dictionary of Public Relations Measurement and Research
SPONSORS & PARTNERS
Want to become a sponsor? Get in touch with our team to discuss sponsorship opportunities.
WHO SHOULD ATTEND?
You should attend if you spend at least a quarter of your time in any of these areas:
Public Relations
Media Relations
Corporate Communication
Brand Journalism
Reputation Management
Crisis Communications
Issues Management
Social Media
Storytelling
Writing and Editing
Measurement and Evaluation
Executive Communication
Brand Management
PRICING
Join us for the Media Relations Conference:
ADVANCED
EARLY BIRD
VIP
REGULAR RATE
Conference All-Access Passincludes the Pre-Conference Workshops
Standard
$2,099
$2,199
$2,299
$2,399
Nonprofit/Gov
$1,899
$1,999
$2,099
$2,199
Ragan Insider
$1,849
$1,949
$2,049
$2,149
Conference Registration - Individual
Standard
$1,499
$1,599
$1,699
$1,799
Nonprofit/Gov/Edu
$1,299
$1,399
$1,499
$1,599
Ragan Insider
$1,249
$1,349
$1,449
$1,549
Conference Recording On Demand
$999
$999
$999
$999
Get your tickets early and save. Discounts are also available for the following:
Group Discounts
Would you and your team like to attend? Group pricing is available when registering!

COUNCIL MEMBER DISCOUNTS
Membership includes free registration passes. Contact
Shallon Blackburn
for more information on becoming a member.
RAGAN INSIDER DISCOUNTS
Insiders receive $250 off current rates.

On Demand
For those who can't attend the conference live, an on-demand option is available during the registration process.
WONDERING IF YOU SHOULD ATTEND?
Here's what past attendees are saying about Ragan and PR Daily Events!
For communications professionals seeking tangible, actionable takeaways, Ragan events are the gold standard.
I was so inspired after attending the conference - so many exciting ideas and projects that I want to start at my company as a result of the insight that was provided.
This conference was full of tangible take-aways and opportunities to network with other professionals. I was impressed by the quality of the presenters and the attendees. I will be back!
Attending a Ragan conference as a communications practitioner is like going to summer camp. You find "your people," bond, and vow to come back again. I can't wait until next time!
LOCATION
Conference Venue Information:
The National Press Club
529 14th Street NW,
Washington, DC 20045
(202) 662-7500
Visitor Info
Here are some hotel suggestions that are near the National Press Club.
KEEP UP WITH THE LATEST!
The conference fun doesn't start and stop at the event! Follow us on socials and sign-up for update emails.
Contact us for group rates and share with friends!
CONTACT
REGISTRATION
For questions related to event registrations, please contact:
Shallon Blackburn
Customer Service & Sales Manager
SPONSORSHIP
If you're interested in sponsoring this event, please contact:
Hannah Lavelle
PROGRAM
For information on programming and speakers, please contact:
Joyceann Garippa