Keeping employees engaged and business moving during summer
Comms can be a conduit for building culture and keeping morale high during slower seasons.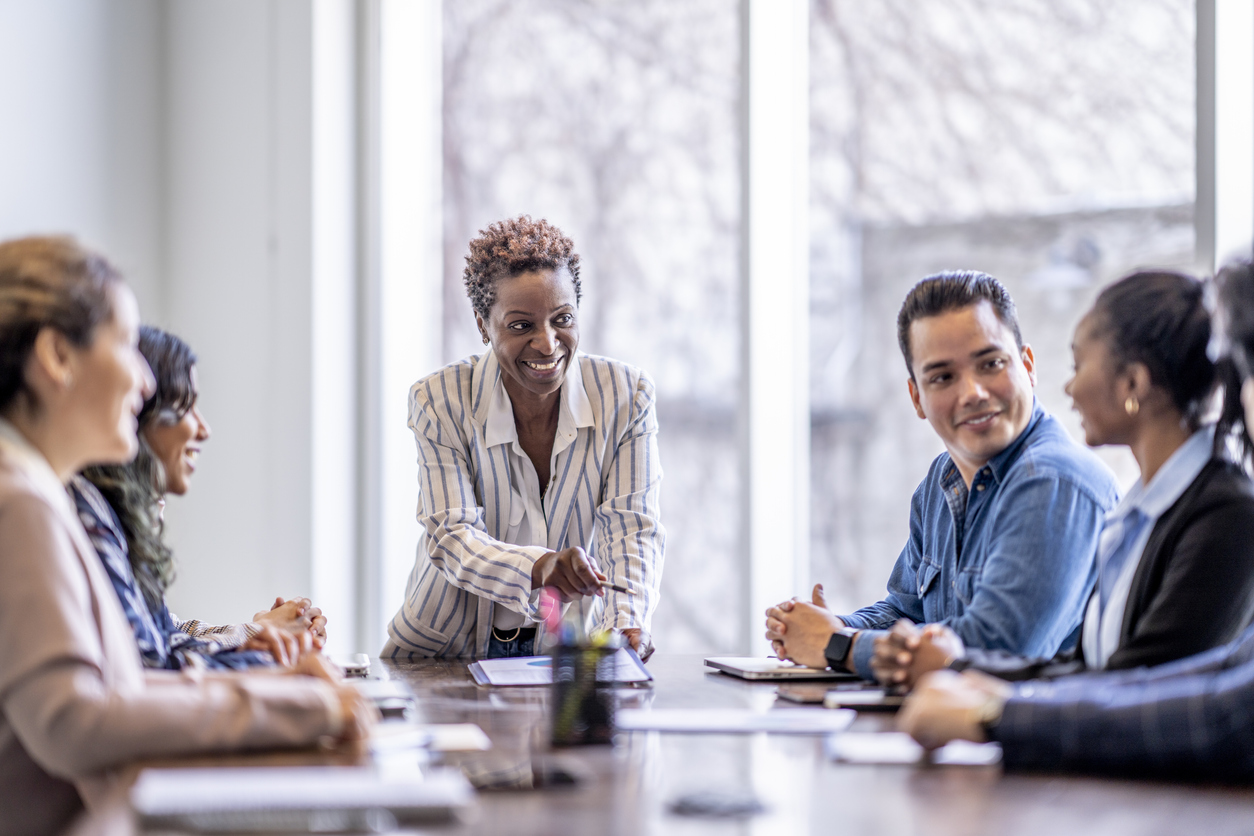 Summer in the United States can mean several different things— tickets to a ballgame, trips to the beach (or down the shore, if you're from the Philadelphia area like this writer is,) or just time away from the daily grind of work to spend with family and friends. But with all these planned activities and vacations, sometimes engagement around the virtual or in-person office might be flagging.
This begs the question — how can you keep employees motivated when the pace of business slows?
That's where a strong communications department comes in handy. By sharing messages that address both the needs and desires of employees, you can keep motivation up during the dog days of summer, and work to improve retention and overall culture too.
A key time for professional development
Even if summer sees a lull in business, with clients and coworkers taking well-earned vacation time, it doesn't mean that it can't be an opportunity for employees to learn something new to upskill their careers.
Dr. Kerry O'Grady, associate professor of public relations and corporate communications and PR consultant, said that these slower periods could be an excellent opportunity for leadership to build in time to invest in their employees.
"Giving employees the freedom to build their skill sets is so empowering," she said. "It also helps employees know that they're valued and that their skill set is valuable to the organization."
Summer can also provide a timely opportunity for communications to reevaluate their channels to reach out about upskilling offerings.   and also provide employees with a moment to voice the areas where they'd like to build their skill sets.
"Summer is a great time to utilize internal comms platforms to facilitate knowledge sharing, team updates, and social interactions," said Mira Adam, associate director of communications at the Georgetown University McDonough School of Business." Likewise, creating channels for employees to communicate their ideas and actively listen to their concerns can help contribute positively to engagement,"
Tips for the slow times
If things slow down a bit during the summer at your organization, use it as an opportunity to reassess the challenges you're up against as a communications department. It can also be a good time for ideation around solutions to those issues.
"Using these kinds of times to organize and work through challenges that have presented themselves in other parts of the year can be really helpful to your overall strategy," O'Grady said. "By really drilling down and understanding what the root problems might be in our communications, we can work to make things better for the whole organization."
O'Grady added that times like the summer are also an ideal opportunity to increase collaboration with other departments within the organization to get a feel for how they operate and how communications can help. This can in turn foster understanding between employees for an increased sense of camaraderie and better morale.
"Talk with other parts of the organization," she said. "Taking the time to sit with people who might work in marketing or finance to get a better sense of how the entire system functions is a great way to spend slower times that might arise."
Positive reinforcement
Let's face it, comms people are generally a busy bunch. But slower times of the year also provide an opportunity to present accolades and praise to employees which go a long way toward fostering a positive culture.
Rachael Matthews, vice president of corporate communications at Group 1001, said that even seemingly small recognition can be a huge step towards positive culture building.
"Sometimes we can be so heads down in our work and we might wonder if what we're doing is even making a difference," Matthews said. "But even if it's a small shout-out from the CEO or other recognition from leadership, these gestures can reinforce just how important employees are to the entire operation."
Simple actions like asking how an employee is doing over lunch or creating space for them to share their desires for their future careers can fit in really well during a summer schedule and help foster good morale.
"Leaders should take this time to say thank you and make their employees feel valued and appreciated, "O'Grady said.. "It's so important for leaders to spend any potential downtime on the people who do the daily work to foster future growth — now is the time to make people feel indispensable and part of something larger."
Sean Devlin is an editor at Ragan Communications. In his spare time he enjoys Philly sports, a good pint and '90s trivia night.
COMMENT