T-Mobile in hot water over tower, TikTok stars rally and more 
Plus: Crafting inclusive Ramadan messaging.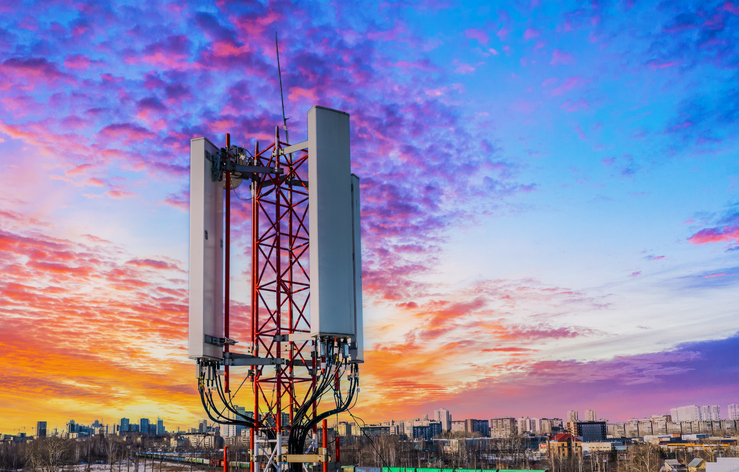 Ramadan is a sacred time for many Muslims. The holy month begins on the evening of March 22 and ends with Eid al-Fitr on April 20. This ninth month of the Islamic calendar has countless Muslims spending that period with fasting and participating in religious duties. 
Observers may request time off between these dates while others might work during the fast, which runs from sunrise to sunset daily. The fast is broken with evening mosque prayers along with a celebratory feast. 
Kim Crowder, CEO and founder at Kim Crowder Consulting, said in a LinkedIn post that creating respectful, inclusive messaging is key especially for people in the workplace who don't observe.  
"Sending love and respect to our Muslim siblings during this holy Ramadan! Pass this image on to anyone at the office who you know needs it (sometimes that means us too). 😊 Ramadan Mubarak,'" she said in the post.  
Being culturally sensitive cannot be emphasized enough, one commenter, Alaa Abou-Arab adds. 
"The Muslim you know in the office or workplace isn't responsible to teach you," Abou-Arab said in the post comment. "It's your responsibility." 
Why it matters: Always have a growth mindset, be inquisitive and lean into appropriate, timely cultural and religious observance messaging. Inclusivity is always key to reminding Muslim employees that they are prioritized and appreciated, too. Historically there have been some ill feelings felt by some Muslim employees who could feel misunderstood during this time. Folding that language into comms so it becomes second nature allows for greater understanding for one another and help us reach all audiences, internally and externally.  
Parents, school community wants a word with T-Mobile 
5G poles are the subject of all manner of bizarre conspiracy theories, some of them resulting in vandalism and destruction of the poles.  
At Washington Elementary School in metro Detroit, hordes of parents and community members were unhappy with a contentious T-Mobile 5G tower atop a building near a playground, FOX 2 Detroit reported. 
Many voiced safety concerns over the proximity of the tower to developing children and want potential health risks minimized (most research indicates there is no risk). During a mid-March school board meeting to discuss the tower, a T-Mobile rep and other officials left the meeting without addressing concerns. One mother voiced her opinion to the news outlet: 
"This is our chance to talk to you, stand before us and answer our questions. We're not going to hurt you, trust me. We just want to talk to you guys because we've been waiting to." 
Why it matters: T-Mobile should have assessed how to communicate the hot topic to the community without leaving the scene and appearing dodgy. Effective crisis comms doesn't have to be either combative or wimpy but should be explanatory and clear. Even staying through to the end of the meeting would have helped build more rapport so people could feel heard. The old faithful skills of listening and empathy still go a long way in the end. 
TikTok influencers testify to save the app 
TikTok took its viral influence to Washington, D.C. as Congress considers prohibiting the social media app because of security concerns. 
A Wall Street Journal article noted that TikTok and its influencers are against a possible ban due to partial Chinese ownership. The Biden administration wants China to sell their stakes in the company or face a potential ban. Chinese officials feel the reported intel threat relays a deeper message that the U.S.'s insecurities are showing. 
Why it matters: TikTok justifies that the social media platform does not owe any government anything and with 150 million American users its bevy of supports to keep the app as is could sway even the staunchest opposers.  
The social media giant is doing great work in standing its ground while continuing to promote its company values despite opposition and interference. Using social media influencers to convey hard truths and opinions in a very public display at the nation's capital is a visual reminder that emboldening them to use their voice is essential for brand-building collectively and individually.  
Lindsay Lohan, Jake Paul in hot water over crypto disclosure clash 
Celebs and influencers alike have gotten on the crypto bandwagon with splashy promotions, but not all of them followed the rules.
A CNN article reports that they, among others, did not inform their followers that they were being paid to promote crypto. Such celebs include "Michele Mason (known as Kendra Lust), Miles Parks McCollum (Lil Yachty), Shaffer Smith (Ne-Yo) and Aliaune Thiam (Akon)" according to the article. 
They are now paying $400,000 and fines while also returning their promotion fees, according to the article. Lohan, paid $10,000 to promote cryptocurrency entrepreneur Justin Sun's Tronix tokens, was "unaware" of the need for disclosure after being contacted last March, according to her spokesperson. 
Paul was paid $25,000 for a Tronix endorsement, according to the article, "which he tweeted a day after Lohan." 
Why it matters: When working with social media influencers, ensure that following guidelines and compliance rules are top of mind. Being ethical, while reading the fine print, is always best. It builds trust with audiences and keeps the government happy. Even if it isn't your responsibility to disclose, make sure your influencers know they need to.   
Sherri Kolade is a writer at Ragan Communications. When she is not with her adorable family, she enjoys watching Alfred Hitchcock-style films, reading and building an authentically curated life that includes more than occasionally finding something deliciously fried. Follow her on LinkedIn. 
COMMENT
Tags: social media