The 5 best books of 2021 for leaders
In thinking about the challenges of the year ahead, here are five books that are a must-read for communicators and business execs.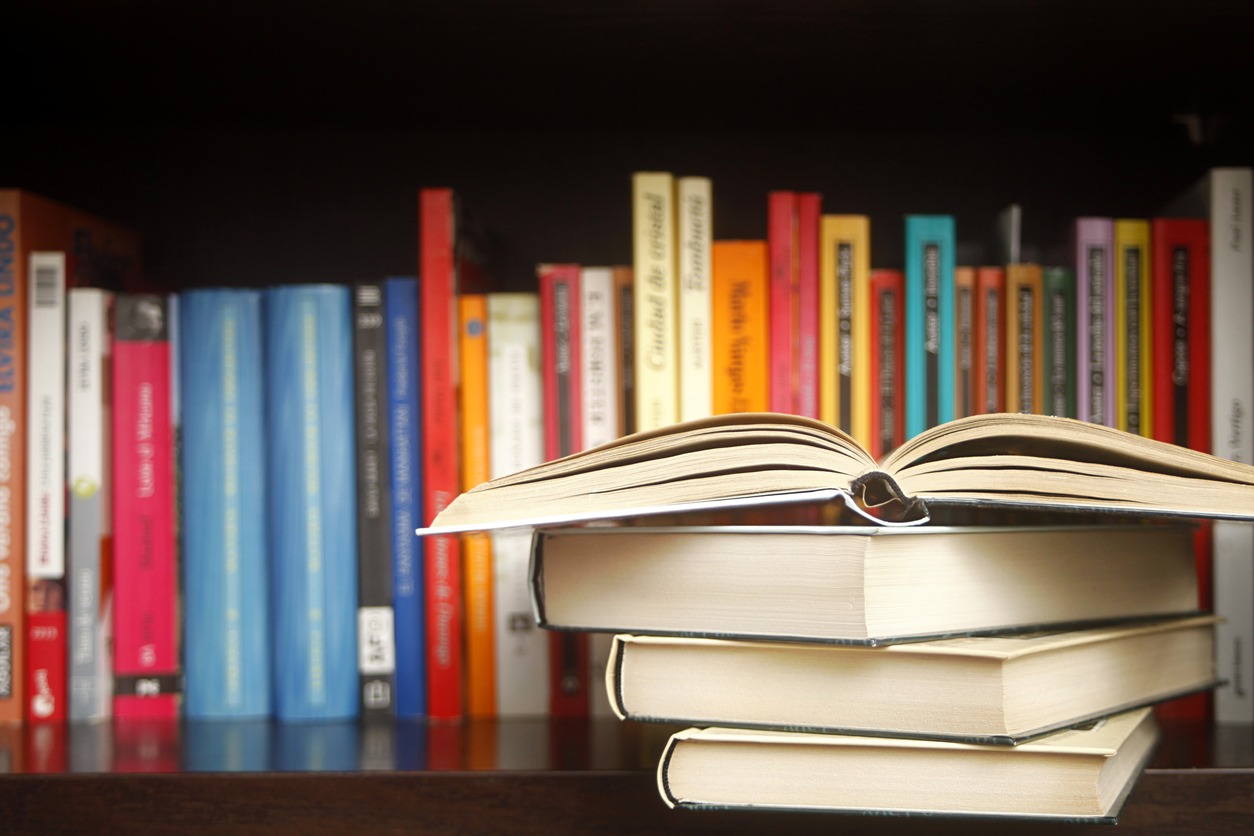 While 2021 was (thankfully) not quite as dramatic as 2020, it still had its share of instability and frequent curveballs. Luckily, there were new business books that helped us to navigate the ever-changing work front, and inspired us to reconnect, reawaken our authentic selves, risk forward and roar ahead!
After formally launching the MVP Business Book Club in 2016, my focus has always been on titles that inspire readers (and leaders!) to make positive changes, and uplift them in times of fear, doubt, or confusion. I interview each author personally to surface insights and anecdotes that complement our work as executive coaches.
Here is a brief review of our quarterly picks for 2021 that can serve as a holiday shopping list, too. What better way to unwind during the year-end lull than with a book that will help you start strong in 2022?
1. "Authenticity Reawakened: The Path to Owning Your Life's Story and Fulfilling Your Purpose"
Vicki Znavor, a longtime HR leader at several Fortune 500 companies, draws from her experience working with thousands of professionals to distill lessons about how to find your own authentic path to success without compromising on your core values. She asks readers to bring their true selves to the workforce to create authentic success. And she reminds us and encourages us to own our life stories and honor the gifts of insight and perspective that our unique journeys have provided.
The book ends with a powerful checklist of "100 Ways to Authenticity." It's full of practical wisdom from a seasoned business leader.
2. "The Lost Art of Connecting: The Gather, Ask, Do Method for Building Meaningful Business Relationships"
There's nothing like a year of quarantine to make us appreciate the power and value of personal relationships and staying connected. This is doubly true for our businesses and our careers.
As we start to reconnect in person—hopefully, more and more—we are challenged to make sure those connections are meaningful and not just big numbers on our tech platforms like Twitter, Facebook, and LinkedIn. Susan McPherson, an agency owner and a master connector herself, shares how to maintain relationships, even if they remain on-screen only, via her "Gather, Ask, and then Do" method. It's the perfect book for anyone who struggles with networking and nurturing connections but knows how important it is.
3. "Risk Forward: Embrace the Unknown and Unlock Your Hidden Genius"
According to author Victoria Labalme, "At the edge of not knowing is the beginning of the extraordinary"—encouraging words to hear for anyone finding themselves at a crossroads or struggling with a work project or creative endeavor.
Throughout this book, Labalme, a consultant to top executives, entrepreneurs, and artists, reinforces that these "in-between" periods are to be honored and embraced because they're actually full of promise. She shares insights on how to know whether or not you're on the right path—your "Inner Current" —and she gives specific suggestions for how to find your way forward, how to handle indecision, outside advice, and to express your ideas.
Filled with brief examples and quotable insights, this book is perfect for readers suffering from information overload as it's a quick, colorful, and inspiring read. (Most chapters are only one or two pages.) A superb gift for yourself, your team, or anyone who needs a fresh outlook and way of thinking, you will want to go back to this book repeatedly and flip open to any page where you'll gain new insights, ideas, and inspiration.
4. "ROAR into the second half of your life (before it's too late)"
After retiring from a long and successful career in magazine publishing, author Michael Clinton was ready for his next adventure. His second act as a photographer and author is inspiring in itself, but ever curious, he wanted to learn and share others' real-life stories as well.
Forty interviews later, Clinton's unique narratives form a powerful roadmap for living the next part of your life and your vocation with gusto and exuberance. The book is guaranteed to bring a smile to your face and will reframe how you view the powerful possibilities of what comes next for you!
Bonus: "Just Listen: Discover the Secret to Getting Through to Absolutely Anyone"
Written to help you engage with every type of person you may encounter in your business or personal life, author Mark Goulston gives you the tools to turn frustrating relationships into rewarding ones, with an emphasis on positive outcomes for all.
This book will help open your eyes and ears to what is really being said and to relate in a way that helps people feel seen, heard, and valued.
We thank the authors who kept us learning, catalyzed growth, and expanded our understanding of the professional selves we bring to the world every day, even while we're sitting at home. We are grateful for your words of wisdom and inspiration to keep us on the right path.
Mary Olson-Menzel is the founder and CEO of MVP Executive Search & Coaching and co-founder of Spark Insight Coaching.
COMMENT
One Response to "The 5 best books of 2021 for leaders"
What a privilege to have my book, "Just Listen," make it onto this list as a bonus book.
Some years ago I was walking to my office and I walked past two drunken, bare-chested men who were mowing their lawns next store to each other and who were bantering to each other.
As I passed the first one he bellowed out to me, "Hark yee! Pray tell us the secret to peace on Earth in order to pass."
Little did either of them know that being someone who appears on media frequently and has trained FBI and police hostage negotiators, I'm quick on my feet and like a good challenge.
When five seconds later I was in front of the second man, I stopped and said to both of them, "Hark yee both of you, I have the answer."
They both looked at me dumbfounded and I reminded them that they had asked me the secret to peace on Earth and I had the answer.
Then one of them said, "Pray tell us the secret."
Whereupon I proclaimed back at them: "Listen more than you talk."
They both looked at me and then each other and then the one who asked me the question, shrugged his shoulders and said, "Yee may pass."