The big quit: Why it's hitting agencies hard and how they can improve retention
Here's how PR leaders can work to keep crucial team members engaged and ready for the next challenge.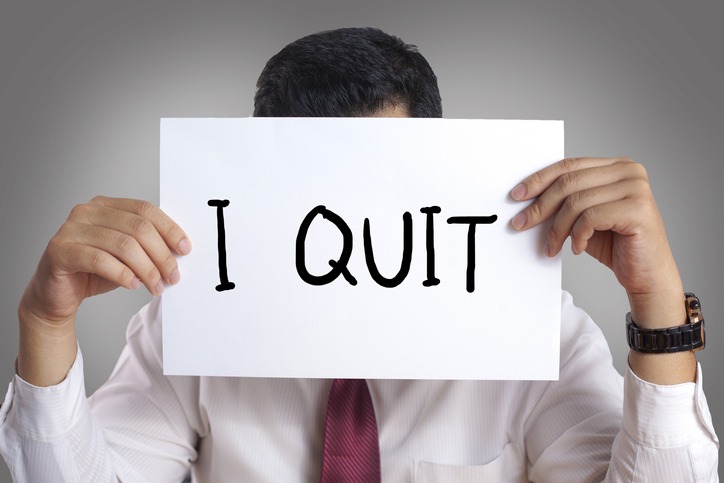 As of June, 11.5 million Americans quit their jobs earlier this year. And, buckle up employers: a recent Microsoft survey suggests that employees will continue to stream out the door in record numbers.
Agencies are feeling the pain. According to a recent survey, 63% of industry talent plans to change jobs this year.
All of this "big quit" data got me thinking: Why haven't we seen this exodus at our agency, BLASTmedia? As of August 2021, our annual employee retention rate was at 94%, all while doubling our revenue in the past year and navigating everything the COVID-19 pandemic had to throw at us.
A few months ago, I set out to pinpoint what's in our secret sauce. I examined our corporate culture, reevaluated our training procedures and, perhaps most enlightening, sat down with new hires coming from global agencies, including one boomerang employee who recently rejoined our team.
Here's what I found: Employees are finally putting themselves first. And, if you want to stay competitive and plug your corporate brain drain, so should you.
Embrace technology
Some agencies were inching closer to digital transformation pre-pandemic, but when the COVID-19 crisis hit, it pushed technology adoption into warp speed. Suddenly, "nice to have" tech became essential. This expedited requirement to adopt technology initiatives was a mess for large agencies. Change is hard, but changing overnight is way harder.
Large agencies that hadn't acknowledged technology's strategic importance, nor invested in technology, had to scramble to secure software, like workflow management platforms, and implement it from afar. Meanwhile, operations and morale were unraveling. Confusion set in, productivity plummeted and clients and employees alike felt abandoned.
Technologically progressive agencies fared better. They sent employees home without reinventing the wheel and leaned into tools like Slack and Monday to shore up connections with clients and team members.
Lead with clarity
As the pandemic's severity set in and clients reevaluated their marketing investments, many global agencies had to lay off employees and cut costs. Agency employees, wondering if they were the next to go and dubious about their employers' stability, started to cut and run.
Without knowledge, humans naturally fill in the blanks—whether they're right or not. Instead of burying heads in the sand, be upfront about agency health. When the pandemic began, our leadership team took time every month to present the entire staff with the agency's margins and a tally of incoming and outgoing clients. With a stake in the game, our employees rallied to fight for the agency, bonded over creative ways to secure new business and formed even deeper connections with each other and our collective work.
Continuing this practice when you have good news to share is loads more fun than reporting on departing clients. But we learned that open communication and authenticity reinforce the notion that we're a family who's all in this together. And who's going to bail on their family?
You gotta have faith
Hiring is tough right now for agencies—and just about everyone. But as soon as you make those hires, start retaining them. Establish mutual trust between new employees and your agency by providing sufficient onboarding and thorough training. In turn, expect new hires to add value to your agency and engage them in meaningful work, regardless of their titles.
Big agencies are failing at this model. And new employees, without direction and still living in a partially remote world, feel aimless and undervalued. That's what happened to our boomerang employee. The big-name PR agency she joined lacked the processes and technology necessary to get her up to speed and then left her in the dark about client relations, relegating her to a mundane, non-client-facing role. It didn't take long for the aimlessness she felt from her first day to morph into feeling defeated and detached.
If big agencies learn from these missteps, the mass exodus of the American workforce can actually be an opportunity. After all, there's a historically large pool of talent looking for a change. But agencies need to go beyond virtual happy hours and coffee talks.
The secret to effective recruiting and retention lies in putting employees first by providing the digital resources they need, the transparency they deserve and the trust they've earned.
Lindsey Groepper is the president at BLASTmedia, a B2B SaaS PR agency. 
COMMENT
One Response to "The big quit: Why it's hitting agencies hard and how they can improve retention"
Ronald N Levy

says:

It's easy to fault the big agencies as is done here but (a) common sense is that the big agencies get and stay big by delivering big PR results, sometimes breathtaking PR results, and (b) when employees leave easily, an agency may get along better without them. We may be coming be coming to bigger-than-ever PR challenges to clients because of politicians who sense opportunity to look like heroes by saying a big company should be doing even more for the public.

If critics want Facebook to censor what you and I can say, do those critics also want our post office and phone companies to censor?

Amazon is threatened by politicians because Amazon prices and jobs are a blessing but politicians claim they could be even more of a blessing. But perhaps every one of us could be better than we are so do critics fault all the people or only our companies?

A PR challenge is to communicate the goodness of our companies and of America's economic system, and the reality that politicians are not heroes for wanting to harm our companies. Agencies big and small, each with different advantages, are better off employing dedicated employees who want to stay and do this work, just as our hospitals need their dedicated doctors and nurses.

When an employee wants to leave an agency without a good reason, the agency may do a favor to clients to say in effect thanks for your work and thanks for not staying so we can get someone more dedicated. Clients need and deserve this.