The core of Taylor Swift's PR strategy is values-based messaging
In all her eras, T-Swift has dominated the comms game.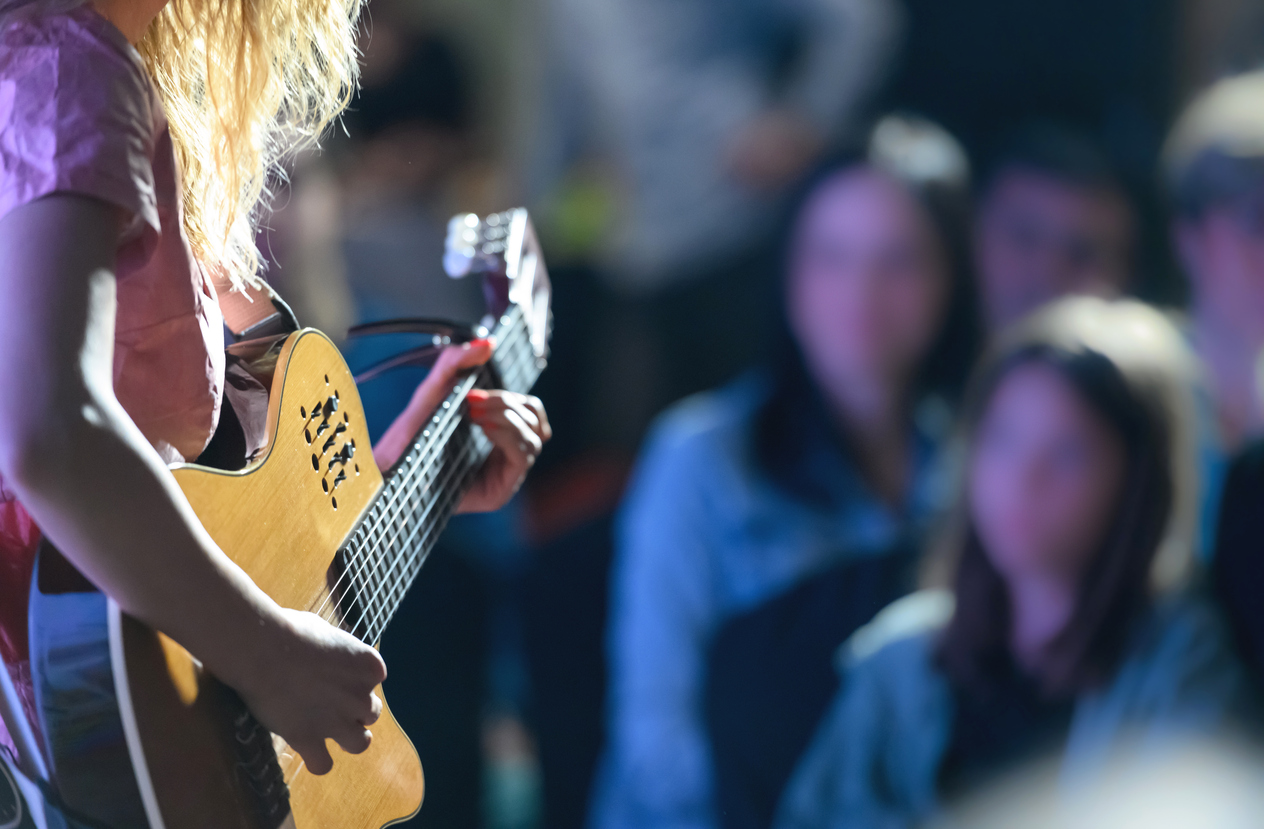 Gillian Janicki is an account associate at Inspire PR Group
In the world of pop culture, few artists have achieved the level of success and adoration that Taylor Swift has. Taylor Swift has not only captivated audiences worldwide with her music but has also caught the attention of devoted fans and non-Swifites alike through effective PR tactics. Behind her massive success lies a strategy that revolves around values-based messaging, audience understanding and building genuine connections with fans. In this blog, we'll explore how PR has contributed to Taylor's unwavering fan base and immense popularity.
One of the most significant factors contributing to Taylor Swift's success is her values-based messaging. Throughout her career, Taylor has seamlessly integrated her personal growth and experiences into her music, transforming her albums into heartfelt narratives that resonate deeply with her audience. From the innocent and relatable tales of young love in her early days to the powerful anthems of self-empowerment and acceptance in later years, Taylor's songs become a mirror for her fans' own lives.
Taylor Swift's values-based messaging not only attracts her existing audience but also draws in new fans who share similar beliefs and ideals. Her authenticity shines through, making her more than just a pop star; she becomes an advocate for her fans' interests and concerns. For example, the release of her song "You Need to Calm Down" led to a spike in donations to GLAAD. By continuing to address social issues, promoting kindness and standing up for individuality, she positions herself as a relatable role model.
During her Era's Tour, Taylor Swift's values-based messaging has come full circle. As each "Era" represents a unique chapter in her life, they are used as a platform to convey important messages to her audience. From advocating for individuality and self-expression to promoting equality and confidence, the Era's Tour has become more than just a concert; it's a grand expression of her core beliefs and principles, allowing her to connect with her fans on a profound level.
Understanding her audience: the key to building connections
Taylor Swift's remarkable PR expertise extends beyond aligning her messaging with values; she also possesses a deep understanding of her audience. No matter the age, she connects with her fans on a personal level through her music and communication.
During the "Debut," "Fearless" and "Speak Now" albums, Taylor wrote about the experiences of a teenage girl moving away from home and adjusting to life in the spotlight. As she matured both musically and personally, her "Red" and "1989" Eras captured the complexities of young adulthood, addressing themes of heartbreak, growth and self-discovery. With the "Reputation" and "Lover" Eras, Taylor delved deeper into themes of self-acceptance, love and resilience, resonating with fans of all ages. "Folklore" and "Evermore" became beacons of hope for her fans during the challenging times of the pandemic.
In the digital age, social media plays a crucial role in building and maintaining a fanbase. Taylor Swift has leveraged various platforms to connect with her audience on a more personal level. From heartfelt Instagram posts to candid Twitter interactions, she provides glimpses into her life and makes her fans feel like they are part of her journey. Taylor actively engages with her fans, liking their posts and even surprising them with thoughtful gestures. This level of interaction fosters a sense of community and loyalty among her fans, making them feel valued and appreciated.
Taylor Swift has also used her social media power to spotlight issues within the music industry, resulting in policy reforms from Spotify and Apple Music, and has educated fans about intellectual property and artists' rights.
Adapting and evolving: the secret to longevity
Another aspect that sets Taylor Swift apart is her ability to adapt and evolve her strategy over time. She stays attuned to changes in her audience's preferences and societal trends, ensuring her music and messaging remains fresh, even as she re-records her old albums. This flexibility has allowed her to maintain her relevance in an ever-changing industry, appealing to new generations while still cherishing her long-standing fans.
Her innovative digital efforts, such as Midnights Mayhem with Me, were part of her strategic communications campaign to promote her newest album, "Midnights." At midnight on August 29, 2022, Taylor announced the new album via Instagram, Twitter, Facebook, Snapchat and Tumblr. The day the album dropped, "The Anti-Hero Challenge" was announced on YouTube Shorts, encouraging fans to post videos using sound clips from the song with the hashtag #TSAntiHeroChallenge.
By staying consistent with her value-based messaging, forging deep connections with her fans and continually evolving, Taylor Swift has grown an unwavering and devoted audience. PR professionals can learn valuable lessons from her journey, reminding us that meaningful connections and authentic values are the key to building a legacy in any field.
COMMENT
RECOMMENDED READING
PR
Xanthe Vaughan Williams