The Daily Scoop: Tensions rise amid anti-LGBTQ+ movement, MrBeast Burger's problems
Plus more news you can use.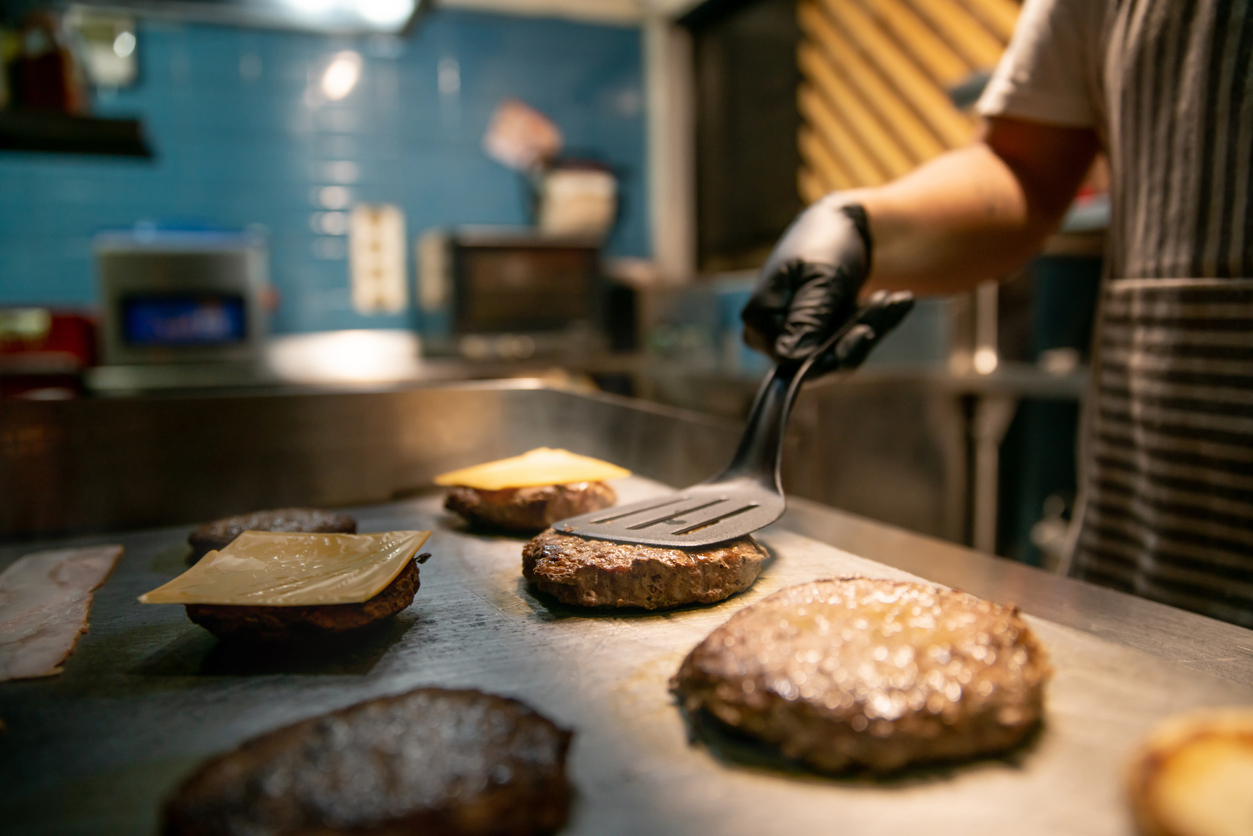 Diversity, equity and inclusion initiatives that were recently standard business practice are now seemingly being turned on their heads as more anti-LGBTQ+ individuals and groups are targeting "woke" practices and brands, CNBC reports.
The article explains that LGBTQ+ inclusive practices are now "trickier" to deploy because lawmakers introduced hundreds of anti-LGBTQ+ bills around the nation. There's also a growing number of anti-LGBTQ attacks and threats, with over 350 reported in the past 11 months.
Brands are also feeling the pinch as companies like Target (choosing employee safety) and Bud Light (trying to placate everyone) have scrambled to prioritize inclusivity while facing backlash from both sides.
"Our community and our allies talk with our dollars," Kate Ellis, CEO and president of GLAAD, an LGBTQ+ advocacy group, said in the article. She  added that "we don't want to support a company who didn't support us when the going got tough."
Why it matters: The LGBTQ+ community wants to feel seen and heard by brands — not dismissed or cast aside when things go wrong or when other groups are upset over inclusive initiatives.
Standing by your brand's values and standing up for your in comms strategy can feel like a make-or-break moment during Pride Month. It's because it is. Inclusivity and other DE&I initiatives are under attack and brands are feeling the heat.
PR pros, you must decide where your organization stands. Know your audience and speak to their truths aligned with your company's values. You will probably tick some people off in the process but stand by what you say and do. Double down on your messaging and you'll see who stuck around and who didn't. Those who stayed — that's your core. Don't abandon them in your comms messaging.
MrBeast distances himself from his virtual burger brand
MrBeasteported, AKA Jimmy Donaldson, is having a moment. The popular YouTuber is unhappy with his virtual brand, MrBeast Burger, WNCT reported.
His food is prepared in virtual restaurants or ghost kitchens and has quality issues. Some reported the food is too salty, undercooked has moldy bread and other problems, per the article.
The Food Institute reported that MrBeast is unable to fully part ways with the brand because he has contractual ties with Virtual Dining Concepts.
"The problem with virtual brands, and ghost kitchens specifically, is that it's harder to keep a level of consistency with the quality of the product across multiple sites," Xquisite Productions CEO Kay Gowrinath told The Food Institute.
Gowrinath added that ghost kitchens have "caused significant disruptions in the traditional restaurant industry" due to technological and delivery-centric platforms in shared kitchen spaces causing issues.
He previously deleted a tweet last week stating that he cannot get out of his contract.
"I would if I could but the company I partnered with won't let me stop even though it's terrible for my brand. Young beast signed a bad deal," he said in the now-deleted tweet. He said in another deleted tweet that he started MrBeast Burger to help restaurants earn more money during the pandemic.
MrBeast seems to be attempting to walk a fine line on Twitter surrounding conversations about his burger. He tweeted on June 17 about the quality issues that he can't control while promoting his snack line, Feastables.
"Making snacks is awesome and something I'm way more passionate about," he said.
Why it matters: MrBeast is in a bit of a sticky situation. He can't remove his name from MrBeast Burger due to contractual obligations, but he no longer wants to be affiliated with this virtual brand because he can't control the quality of the product, which aren't up to snuff. In MrBeast's tweets, some fans appear to understand the conundrum he is facing and are backing him.
Beeman said that "the burgers were fun" but loves Feastables, which he described as "amazing" and being "a smash so far."
"Keep up the work!" Beeman tweeted.
TimbukStu told MrBeast, "Do what you love and love what you do."
Many fans, however, are still split overall with their opinions. Some like the burgers while others are unhappy with the quality –- one YouTuber even described it as a "scam."
MrBeast  Burger is at the mercy of ghost kitchens who seemingly make them as they see fit with little to no oversight. This is a major problem for the social media star who has an image to uphold. While MrBeast is navigating these quality issues with his brand, he's trying to keep a positive tone in his social media messaging to his fans.
While he can't stay how he really feels and do what he wants to separate himself from his viral burger, hopefully people will read between the lines and skip his burger and opt for one of his snacks, which he can vouch for.
Editor's Top Picks:
  Deep-sea exploration, or underwater tourism, has grown in popularity over the years for those who don't mind shelling out thousands of dollars to explore. The deaths of the five individuals on the Titan submersible bring some scrutiny to this primarily unregulated industry as more regulations might be coming down the pike.
 Twitter's Linda Yaccarinois mending relationships with Google after the company didn't pay. She's uniting the two companies and putting Twitter in a better position. Will it be enough to put the company back to its former glory days?
 Damp drinking. Quiet quitting. Rage applying. Do any of these sound familiar? Social media trends have us in a chokehold with new phrases. "They seem to capture something almost universal," Syracuse University Associate Professor Sylvia Sierra said. Keeping up with these terms, relying on social media influencers and authentically using them yourself could help your brand stay relevant and up to speed.
Sherri Kolade is a writer at Ragan Communications. When she is not with her family, she enjoys watching Alfred Hitchcock-style films, reading and building an authentically curated life that includes more than occasionally finding something deliciously fried. Follow her on LinkedIn. Have a great PR story idea? Email her at sherrik@ragan.com. 
COMMENT
Tags: LGBTQ