The rise of the multilatina company
These Latin American powerhouses are growing.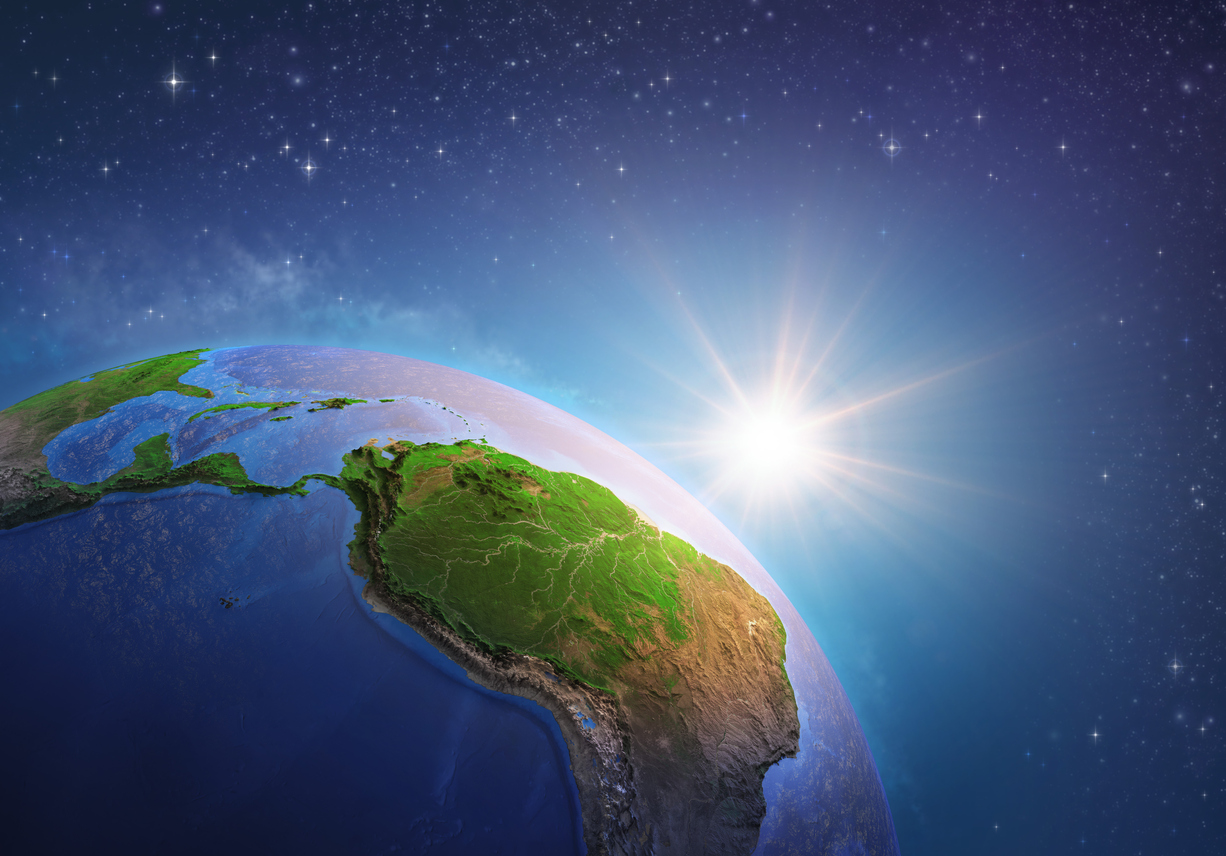 The past few decades have been revolutionary for Latin Americans as a whole. We have come a long way from seeing ourselves represented on big screens, on top streaming platforms, as global leaders, and even astronauts. As Latin American and Hispanic leaders take over the financial and business world, a new dawn is upon us as it shines with human, economic and overall development, and multilatina organizations are leading the way.
What is a multilatina company?
According to researchers, a multilatina is a company that operates in Latin American countries and might not operate outside the Latin American region. However, some companies export and operate beyond that boundary, known as global Latinas. It is important to note that structurally speaking, multilatinas and global Latinas are  different entities. Multilatinas have revenues from other countries while their operations and resources might be in Latin America. On the other hand, global Latinas have truly grasped a global footprint, with international customers, revenue and operations wrapped around globally.
Multilatinas have specific characteristics that set them apart from all other entities, including global Latinas and regional Latinas.
Focus on expanding into similar cultural regions.
Top-quality board of executives and directors, including operations management
International expansion with various approaches, including organic, mergers, acquisitions and strategic partnerships
Capital demand but limited resources and possible debt.
Less mature corporate levels but family control.
Leadership in marketing and strategies.
Multilatina organizations have generated incredible growth beyond borders with steady annual revenue growth of 5.2% and unmatched stability. Such companies also benefit over 20 nations and 600 million people, translating to human developmental levels. These organizations position Latin America and Latin Americans on a whole new level
How are they changing the business landscape?
According to a Boston Consulting Group study, "the profitability of multilatinas from 2000 to 2018 was 685%, while (for comparison) the S&P 500 index recorded ROIs of 262%, and the MSCI Emerging Markets index of 375%." Multilatinas are generating growth with financial companies, tech companies (technolatinas), and more. Some of the most remarkable transformations undergone are the increased share from multilatinas in consumer goods and services and geographical diversification from Chile, Mexico, Brazil, Costa Rica, Panama, and Peru. Multilatinas are also contributing to job creation and stock performance value.
With imports and exports increasing and growing by 30% steadily, its opportunities make Latin America an attractive destination for business works. Private sector-wise, most companies are small family-owned entities employing over 70% of the workforce over the last years. Their modern ways of working, implementing management and practices welcome new technologies and innovations.
Some of the factors that have adopted and led to their success are how many of these companies are much more empathetic; they create intimate connections with consumers, stockholders and clients. Multilatinas invest in innovative practices such as their research and development centers. Borders cannot stop these leaders! Latin American companies are constantly investing in making a better future. In 2017, over USD$48 billion was used for mergers, acquisitions, and growth. Lastly, leaders are changing the way they interact with talent. They are training, creating a solid relationship, and trusting them more to retain them and keep them happy in times of work shortages.
What are the growth sectors?
Overall, multilatinas contribute to the region by recording annual revenue growths higher than the average firms and providing human development, innovation, a better living, and modern practices. According to BCG, multilatinas adopt the most advanced tech and cutting-edge practices such as blockchains, 3D printing, digital channels, working models, business transactions and big data. Three multilatinas companies embracing tech are, Despegar.com, MercadoLibre.com and Globant. MercadoLibre alone capitalized on over USD$39.3 billion in 2022.
According to Forbes, "the multilatinas that have the greatest prominence in the conversation are those that belong to the sectors 'energy' and 'food and drinks': they represent almost one in two messages (48.4%), given the sensitivity of their business or their impact on the day-to-day lives of people. However, there are areas of opportunity in other industries to encourage conversation."
Also, start-up unicorns are a growing phenomenon in Latin America. As reported by Contxto, the region had more than 40 unicorns by the beginning of 2022. This list includes multilatinas like Rappi, Creditas, NuBank and NotCo.
Leading countries and the giants
Forbes stated that "63% of conversation about the most important multilatinas revolves around ten companies: this corporate concentration of conversation separates those that have managed to penetrate public opinion much more, either for their communication efforts or dominance in the industry."
Some of the most leading companies include Grupo Bimbo, CEMEX, LATAM Airlines Petrobras, and others. Places such as Brazil, Chile, Mexico, Colombia and other Latin American sectors have offered dynamic growth opportunities. For example, according to BCG, financial services account for 36% of Colombian multilatinas, compared with 12% of Brazil's, 7% of Mexico's, and just 6% of Chile's.
According to the World Economic Forum, Colombia has a strong reputation for trustworthiness in the region's business community and high confidence in its financial system. As a result, Colombian institutions such as Bancolombia and Banco de Bogotá from Grupo Aval have been particularly successful at expanding across Central America.
The Caribbean is also home to multilatinas expanding through the region. For example, fintech Evertec, Lanco from Grupo Blanco, and QMC Telecom are all regional companies based in Puerto Rico.
In conclusion, there is more than one effective path for companies in Latam to go global successfully. Multilatinas companies and business leaders stare adversity and a world of challenges in Latin America, across the border, and worldwide, and create groundbreaking entities. However, becoming a multilatina is a distinct path for growth and an end goal in and of itself. Therefore, let's support multilatinas – and aspiring multilatinas — to compete effectively.
Antonio Duarte, Chief Marketing Advisor at DuartePino, in collaboration with Diego Arvizu from Worldcom's partner firm Arvizu in México and Arturo Arriagada from Worldcom's partner firm Latin Media in Chile.
COMMENT