The skills communicators must master for future success
Stagwell's Ray Day and Ragan Consulting Group's Kristin Graham share what tools will separate high achievers from their peers.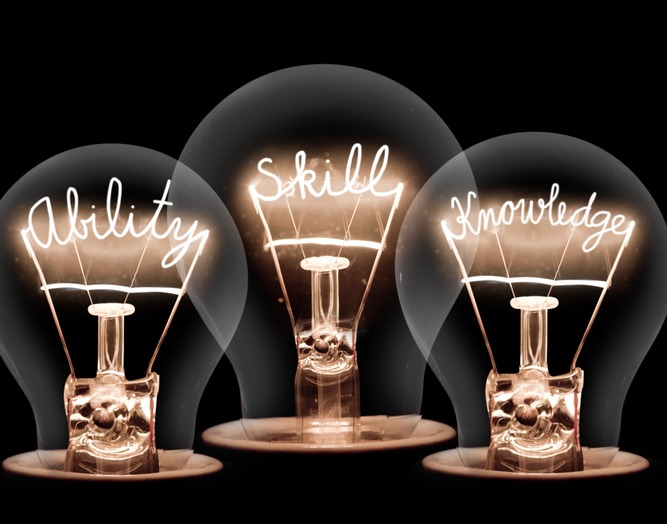 Which skills should future PR and communications pros prioritize and master?
Writing and editing chops stand the test of time, and the ability to create video content is in higher and higher demand. But what about "soft skills" such as flexibility and empathy, not to mention cutting-edge digital savvy?
It's difficult to pinpoint where, exactly, comms pros should invest time and energy to become a jack of all trades, but a recent session for Ragan Training titled "New Post-Pandemic Skills for Communicators: What It Takes to Succeed Now" sheds light on the matter. In the session, Ray Day, vice chair with the Stagwell Group and Ragan Consulting's Kristin Graham share the skills they have seen become essential at all levels of communications careers.
Day identifies some soft skills that must be coupled with digital fluency and knowhow to reach modern audiences and drive industry transformation.
The four skills he highlights:
Adaptability
Digital expertise
Storytelling
Critical thinking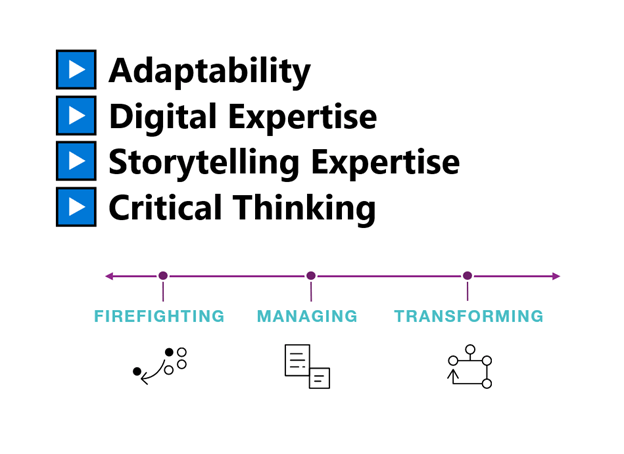 Graham offers four capabilities that should be a part of every comms toolkit: audio, video, visual and social media.
"Audio is going to be key," Graham says. She recommends looking to see if you can offer an audio channel anywhere you are already producing content. Visual content is also crucial to help audiences process the overwhelming amounts of data they face every day.
And for social media, Graham reminds comms pros to "pay attention to the low tech." In the rush to embrace the latest platforms and measure digital metrics, you can overlook things such as "halls and walls."
In the era of "Zoom fatigue," finding ways to offer inspiration and interactivity without jumping online can be a godsend for tired employees, Graham says.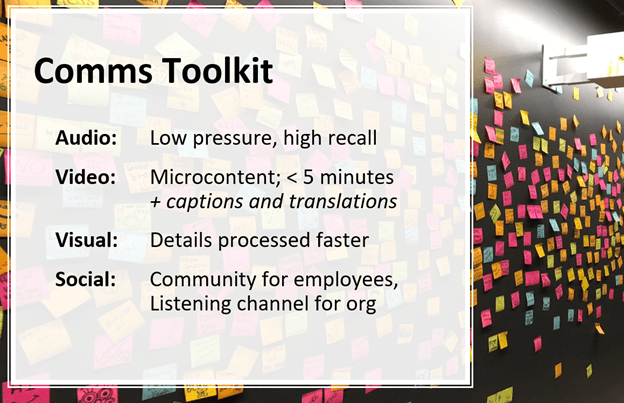 Watch the full session on Ragan Training
COMMENT
One Response to "The skills communicators must master for future success"
Ronald N Levy

says:

This report spotlights a BIG advantage of taking the Ragan training courses. They teach why it's important to try seeing the other side's position, and how to do this, even when that side is the enemy.

Everyone in a strategy meeting may be tempted to see and say what the boss favors and wants to hear. But a victorious strategy may more likely be proposed when PR experts have been trained to recognize the appeal of opposing arguments so they may be better refuted.