The ultimate fall checklist for communicators
It's time to celebrate the year's wins and get ready for the next.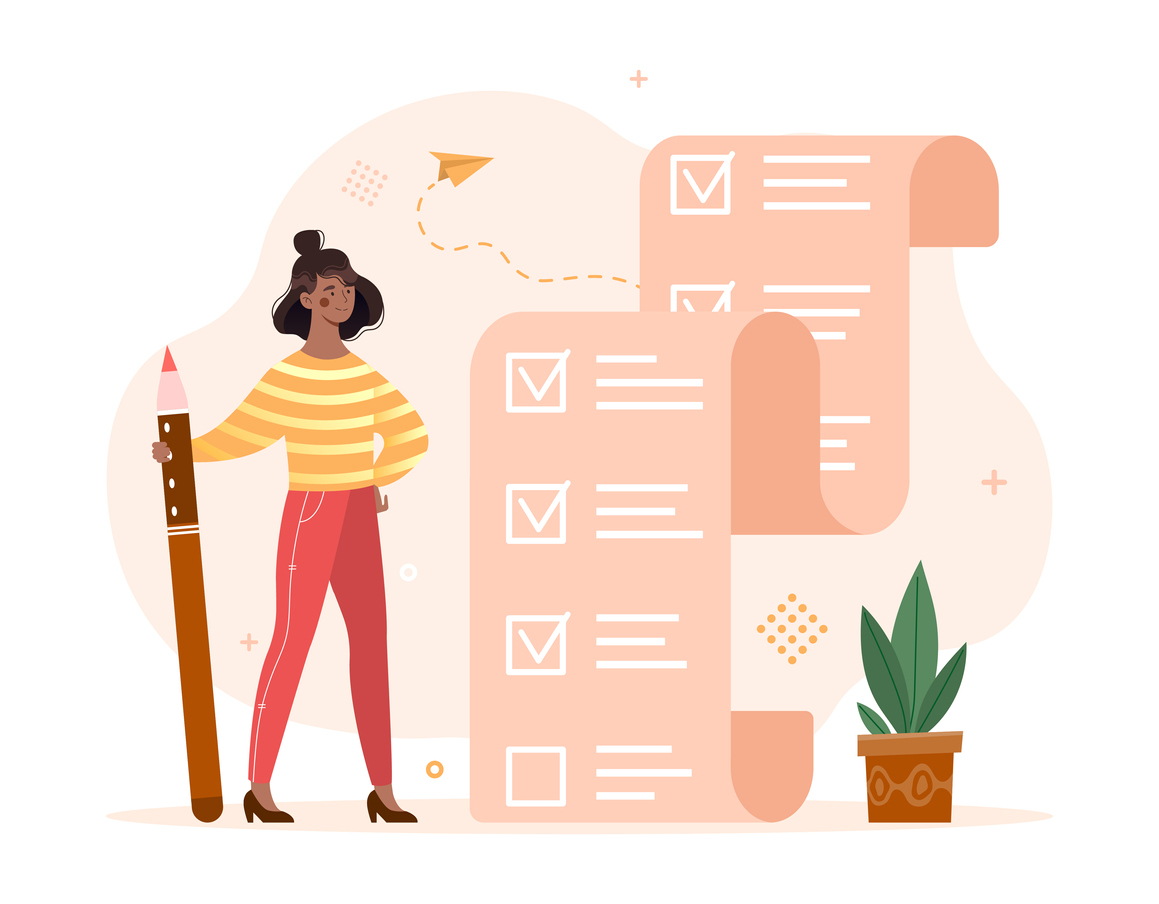 People talk about fall maintenance tips for your home, but what about your career? As we head into the home stretch of 2022, here's six must-dos for every communications professional.
Update your resume with recent wins
Communication and PR professionals work at a mile a minute, with stories and campaigns constantly in progress. When you move so quickly, it can be tough to recall details. That's why you should update your resume every quarter, and make sure you have up-to-date metrics highlighting recent accomplishments and business impact. Even if you have no plans to make a move or job hunt, this quarterly review will help you keep your resume current.
Starter metrics could include:
Did you increase your company's share of voice in the past year vs competitors?
Did website traffic spike by a large percentage the day of a launch you managed?
Did you train a cohort of employees to become company spokespeople?
Did your company land a prominent award as a result of a nomination you submitted?
Did you land any major profiles or clips across relevant media?
Gather your favorite PR clips from the year
Take time to reflect on favorite press pieces from the year. Consider which publications and profiles are most impactful at the business level, and which will be personally helpful in your career. The work you do in pulling these clips together will be useful as you put together a year-end-summary and can also prove extremely helpful in showing impact while asking for additional 2023 resources.
Beyond your work recaps, here are some additional ideas on how to leverage your top clips:
Add links or story photos on your personal website, if you have one
Share your favorite pieces across social media
Update the featured press links on your LinkedIn profile
Add a favorite story to your email signature
Organize your digital files
From briefings to press release drafts to strategy plans, you have likely worked on hundreds of documents this year. Take time to sort these files into folders and clean up your drive.
Some steps to take:
Backup your most important files, and make sure you can easily find a document based on how it is labeled or sorted
Create a top docs of 2022 folder with your most important templates or files that you will continue to reference in the coming year
Delete docs you are certain you will not need moving forward
Clean your home screen (and trash those screenshots you took five months ago and haven't opened since!)
Prep your holiday greetings or mailed cards
The holidays are a perfect opportunity to check in with clients and past colleagues. If it's your tradition to do so, start pulling together your mailed greetings or end of year gifts. You can also consider digital cards to clients, personalized with details such as your favorite campaign you worked on together or a funny moment you shared together during the year.
Some other communications you may want to send:
Email a colleague who left the company – see how their new role or job search is going, and offer a resume review or intro if relevant
Check in with interns you worked with in the first half of the year – ask what they are up to and how you can support them in their next career steps
Write thank you notes to a few colleagues who have gone above and beyond to support you this year
Drop a journalist a note to thank them for partnering with you on a favorite story
Reflect on where you want to be a year from now
The answer may be that you are happy at your current company and have no plans to make a move. However, even if planning to stay in the same role, you can still aspire to deepen your skills, increase your scope, and hit new milestones.
Here's a list of starter questions to ask yourself:
What are my favorite projects I worked on this year? What helps them to stand out?
What are the least favorite projects I worked on this year? Why?
What skills would I like to continue to build on and grow?
What is the dream accomplishment to say I have completed twelve months from today?
Plan time off
If you are in a role where you can't log off during Thanksgiving and Christmas weekends (i.e. retail comms), figure out when there are a few quiet days that you can take off before the end of the year. Make yourself a priority and communicate with your team what days you will be unreachable.
Some things to consider:
Will I be more relaxed taking a staycation or a few days away (if financially feasible)?
Are there any fun things I can schedule, such as a massage or a coffee with a friend?
Should I take email off my phone so I am less tempted to respond to work questions?
Can I create an OOO plan now so that I feel confident there is a coverage plan in place?
Mandy Menaker is director of communications at Orchard. 
COMMENT