These were the buzziest topics at PRSA ICON 2023
Including insights from current Chair Michelle Egan and CEO Linda Thomas Brooks.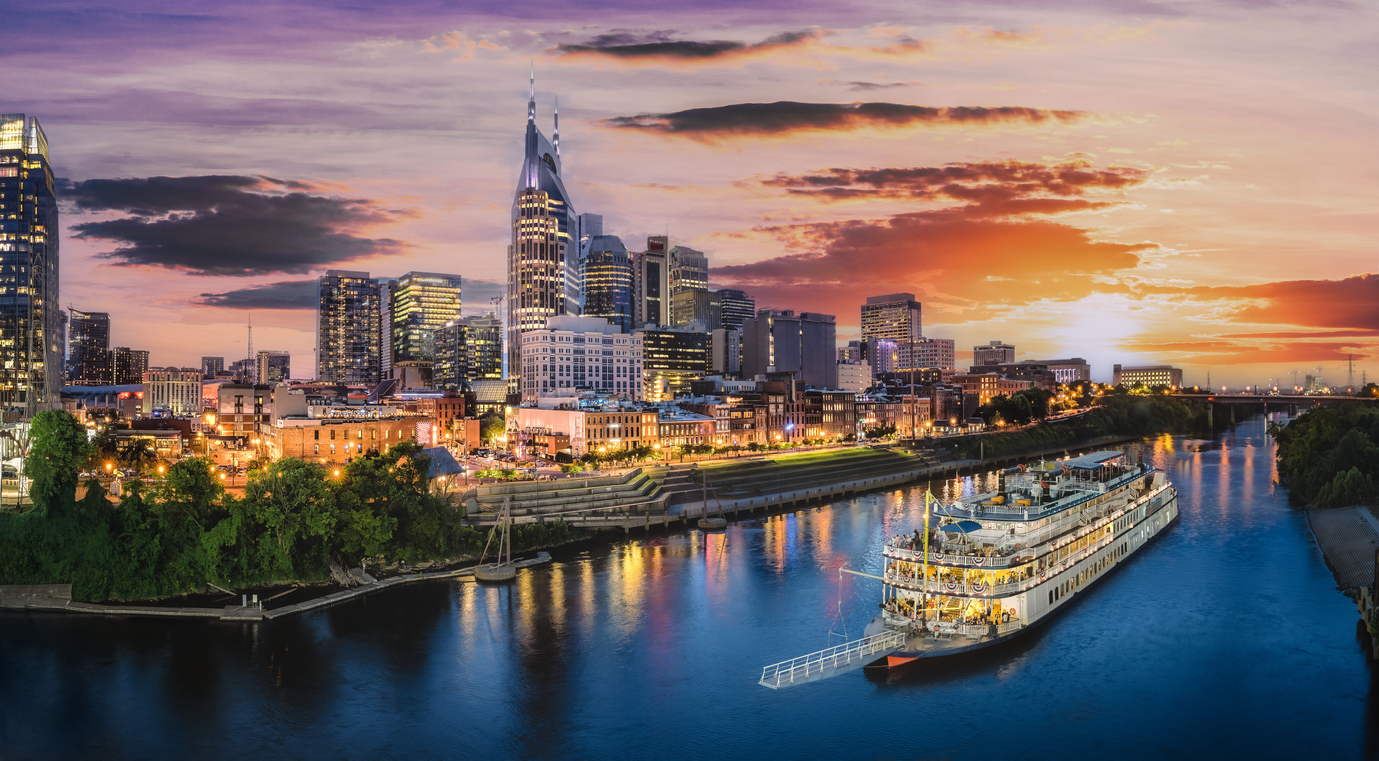 There was a buzz at PRSA's annual gathering of public relations professionals. Hundreds of professionals ranging from students to industry veterans gathered in the terrarium-like confines of the Gaylord Opryland Convention Center in Nashville to network and learn about the perils and promise of this moment for the industry.
Practitioners packed convention halls to learn about how AI will affect the profession, to struggle with weighty ethics questions and to gain insight into handling the constant crises that pop up like mushrooms after a rain.
There were other topics, certainly, ranging from social media trends to getting better op-ed placement. However it was obvious from both the agenda and session attendance that these three topics dominated the event.
Code of ethics at the center
Ethics, in particular, are a hallmark of society.
"It's so important right now, because of things like AI, mis-and disinformation, the communication environment getting so much more complicated," Michelle Egan, current PRSA chair and CCO for Alyeska Pipeline Service Company said during an interview with PR Daily. "We're headed into an election year, and there's going to be a lot of reflection on the way things are going there, and our members have an opportunity to engage in a lot of that kind of communication." The conference put PRSA's code of ethics front and center, including a paper copy in each swag bag, an idea that CEO Linda Thomas Brooks said arose from seeing a printed copy of the code hanging behind a member on a Zoom call.
"It's really a touchstone for them and it's in the daily practice of their work," Thomas Brooks said. "And that's so nice to see that it's not a set-it-and-forget-it thing, it's something that they're referring to and that they're using."
During an ethics workshop, small groups of communicators put their heads together to think through the ethical challenges of this moment: how to advise skeptical CEOs and address potential conflicts of interest. But above all loomed questions of AI.
Honesty and disclosure of information are touchstones of the ethics code. But does this extend to revealing every time generative AI is used in communication? Or is using AI akin to the ubiquitous practice of ghostwriting — something to be assumed that does not require disclosure?
Thomas Brooks urged careful thought when it comes to AI adoption in the industry.
"I'm not actually as afraid of our folks getting left behind," she said. "What I am afraid of is, in the rush for our whole profession and the whole industry to be an early adopter, not giving enough consideration to the negatives of the technology and the …minefield that this brings us."
For her part, Egan worries about the people who weren't in those conference rooms, grappling with big ethical quandaries.
"There are many people who would call themselves professional communicators who may not subscribe to a code of ethics," Egan said. "And that concerns me. That's probably what keeps me up at night the most is the playing without the rules."
That lawlessness has dire consequences not just for the profession, but for the future of democracy.
During the conference's opening general session, Egan addressed the looming issue of the Israel-Hamas conflict. She called on the PR community, with its diversity of opinion and thought, to support one another with civility and care. She also called for the safety of journalists, 17 of whom have already been killed while reporting on the war.
"We have a partnership (with journalists) in terms of protecting that free flow of information," Egan said. "And people rely on all of us to make sure that this informed public has access to information. It's as simple as that."
The bright spots
Outside of these somber reminders of the world's ills, there were spots of light. One of those was certainly the hundreds of members of the student branch of the organization in attendance. They brought excitement for everything around them and a surprising amount of experience from internships and student-run agencies.
"We need each other in order to navigate a lot of the new technology, tools, social media, things that maybe not aren't that close to shore, my natural instincts," Egan said.
PRSA also showed an abiding commitment to DE&I issues. A land acknowledgement was read during opening session, and a reception honored those who are working to bring diversity and belonging to the industry.
DE&I is becoming deeply embedded into the bedrock of PRSA, with the majority of new chapters including a diversity officer.
Thomas Brooks acknowledged the difficulties many in their organization face when it comes to DE&I, from shrinking budgets to state policies forbidding them from even using the acronym.
But the work will continue.
"We can't be good at our jobs without really embracing all the different opinions, perspectives, ethnicities, abilities, that are part of that network of being strategic and being able to do our business," Egan said.
The reporter's conference registration was provided by PRSA.
Allison Carter is executive editor of PR Daily. Follow her on Twitter or LinkedIn.
COMMENT