This perception gap threatens your sustainability message, report says
CEOs are much more bullish on hitting climate targets than their senior management teams.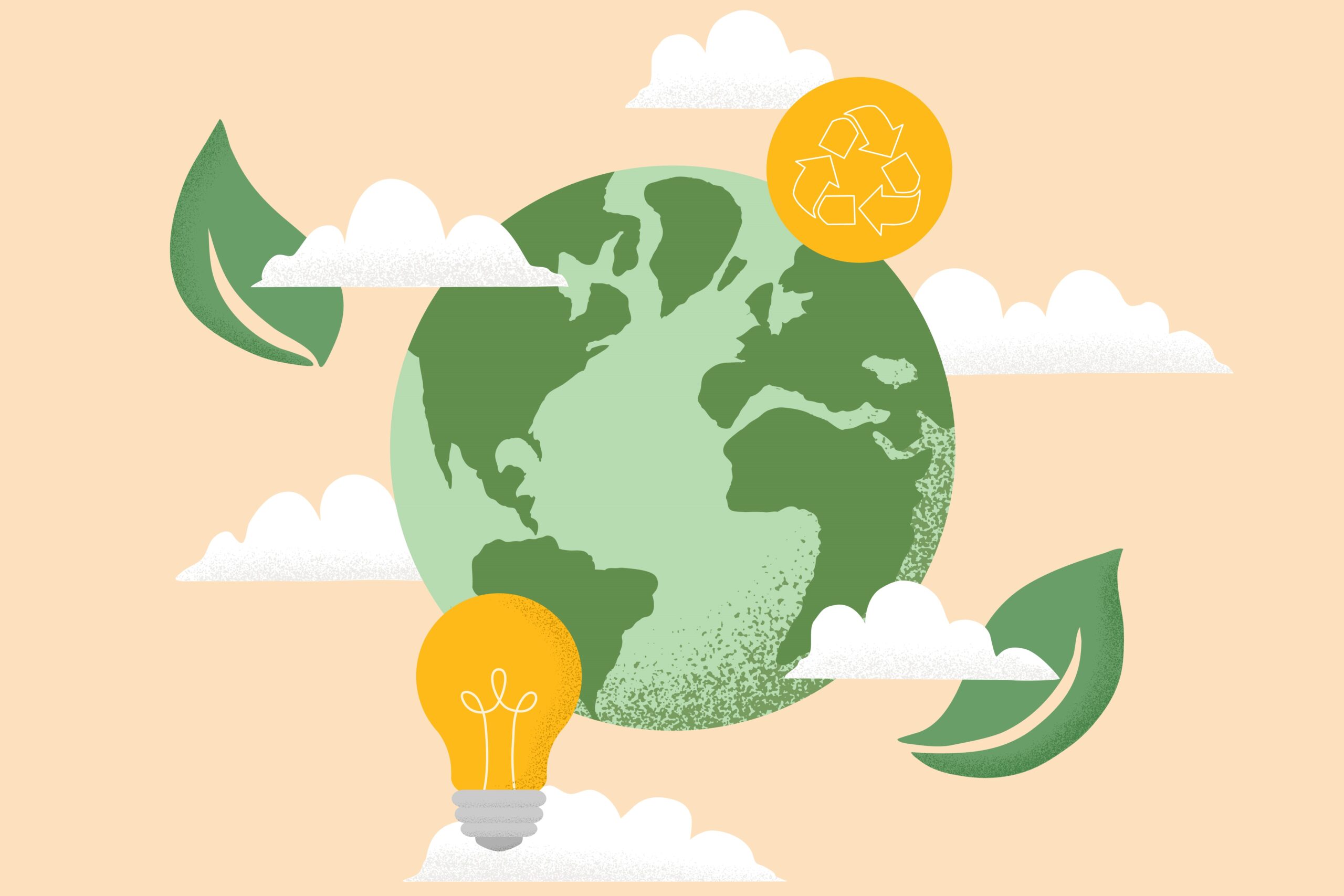 Solving climate and sustainability issues requires a complex response.
To make real progress, organizations must implement a variety of approaches and consider massive changes to meet what scientists say is an impending catastrophe for the planet. And business leaders are increasingly feeling the imperative to act.
In a recent report from WE Communications and YouGov, 56% of respondents to a survey of global business leaders say investors and stakeholders see sustainability as a significant or very significant priority.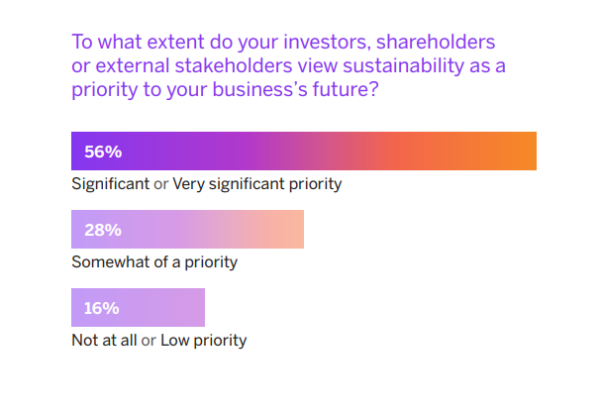 But progress on these issues can be slow, and there's a big gap in how top execs feel about the progress being made versus middle management.
Where 61% of C-suite leaders and executive level officer surveyed say the organization is planning to implement "a just transition strategy" to more sustainable operations, only 40% of senior and middle managers agree.
The gap is even bigger when respondents were asked to agree or disagree with the statement "It is likely that the private sector will reach Net Zero greenhouse gas emissions by 2050."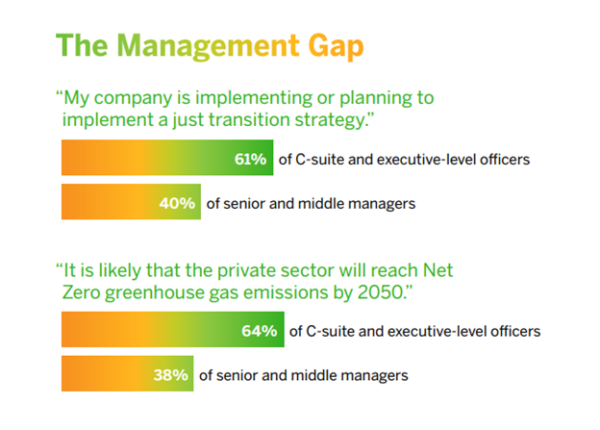 The importance of management comms
The disconnect between managers and CEOs reveals an opportunity for education and collaboration within the enterprise.
Perhaps underscoring the disconnect between workers and top-level execs is the idea of a "just" transition, which WE Communications defines as a process that "seeks to ensure that the process of creating a more sustainable world benefits the health, happiness and living standards of all."
The switch from fossil fuels to sustainable energy sources will have economic consequences for many, and concerns about the affordability of such efforts are the No. 1 roadblock for progress, per the report.
Of particular importance for comms pros is the report's recommendation to close the gap between CEO's aspirations and companywide action.
From the report:
C-suite and executive leadership must lead the internal conversation about their organizations' just transition strategies, bearing in mind that many senior and midlevel managers will be anxious about what these changes will mean for their departments. How will they implement these directives? How will they be evaluated? What if they don't have the right skills or resources to implement their bosses' optimistic plans?
If the gap isn't closed, organizations risk reputational damage as external promises on climate and sustainability issues fall short of the internal reality of daily operations.
COMMENT