What Facebook has learned about leading and engaging remote workers
A Facebook leader shares insights, both from her own company and from others who use the Workplace from Facebook platform, on reaching hybrid, dispersed teams.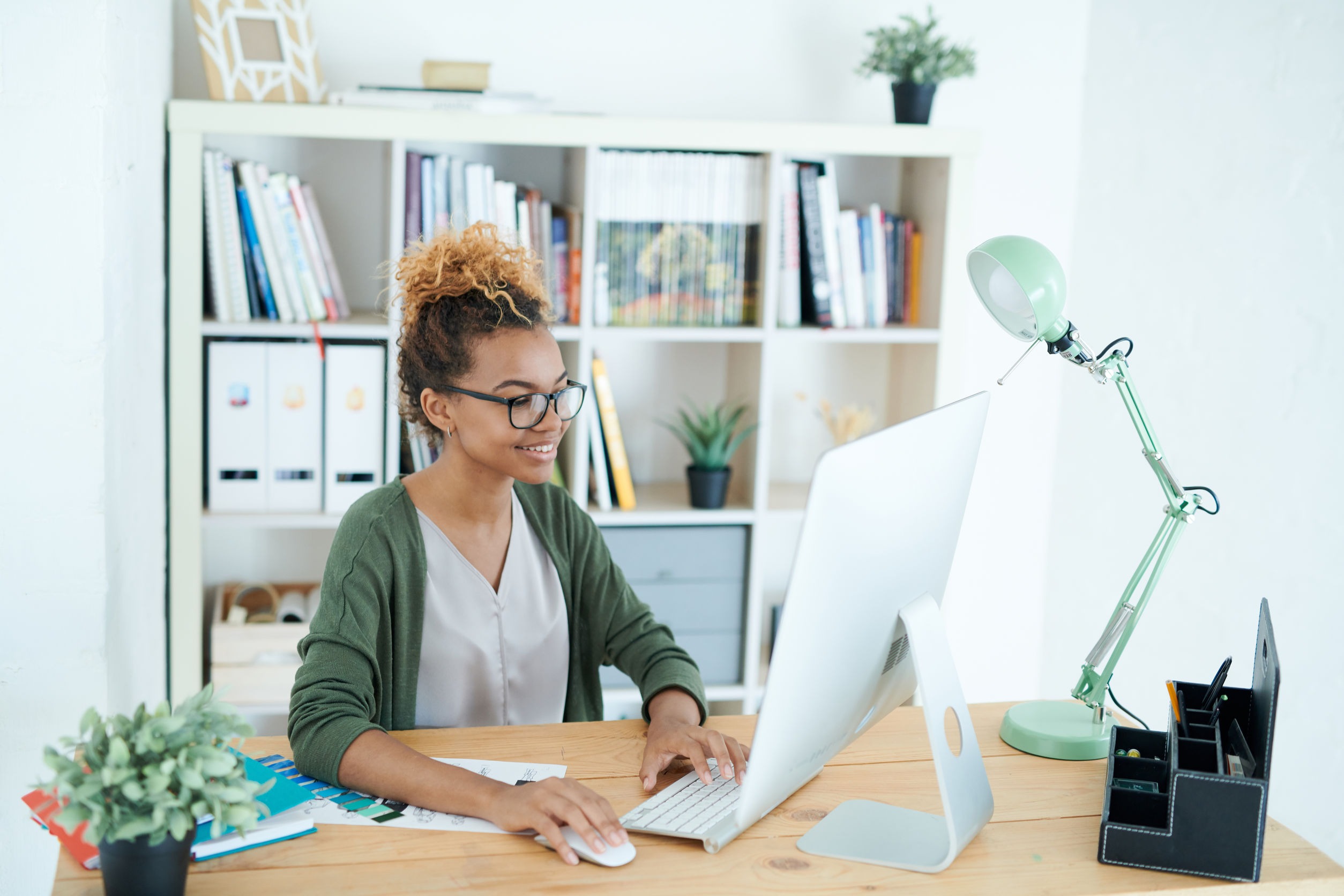 In her role as head of the Americas for Workplace from Facebook, Christine Trodella has a unique vantage point.
Working with clients and her own teams in the U.S., Canada and Latin America, she has had a front-row seat to how organizations of all kinds have been using technology to adapt—and cope—during the pandemic. Those lessons have been profound, with many leaders learning just how well their teams are able to function, onboard new technology, and in many cases, increase productivity while working remotely.
Trodella sees it as a "watershed moment" that could normalize remote work for companies large and small.
She's seen the transformation in her own workplace.
"Facebook's been a really interesting thing to observe going through this," she says. "We are a company that creates all these tools and platforms that allow people to communicate—however, we were not a remote work company before COVID. We had offices in every major city in the world."
That's changing as the COVID-19 crisis has revealed just how ready these tools that Facebook and others have developed are for their moment in the sun. Teams who had tools in place were able to seamlessly transition to remote work overnight when the pandemic closed offices in March of 2020.
"We really can lean into the tools that we have created and have leveraged them to stay connected and be productive during COVID-19," Trodella says. The result is a seismic shift in how the company views remote work, with a new director of remote work joining the company and leaders such as CEO Mark Zuckerberg forecasting more remote employees in the future.
But what does all this remote work mean practically for leaders and the communicators who advise them?
[Report: Facebook execs share top leadership comms tips learned during the COVID-19 crisis]
Transparency and authenticity
One of the happy byproducts of the COVID-19 crisis has been the new ways leaders have found to communicate openly with various stakeholders, starting from the early days when offices were closed overnight.
"Leaders were speaking to everybody at the company in a very transparent—sometimes vulnerable—and human way," says Trodella. And the tool that made this kind of communication possible was video, a particularly potent tool embedded into Workplace from Facebook.
"The best practice is video, video, video," Trodella says. She notes that the Workplace team has watched how leaders in real time increased their video use to engage key audiences. "We saw video usage—live video broadcast from CEOs or executives or team leads—skyrocket as a result of COVID on our platform."
However, it isn't the polished, ready-for-primetime content that has had the biggest impact. Trodella argues that companies and their leaders should not overlook the benefits of giving audiences a peek behind the curtain.
Leaders didn't just offer the equivalent of, "Hey, I'm going to recite our last earnings call," Trodella says, citing examples of what she has seen from users on the Workplace from Facebook platform. Instead, the message was: "Hey, I'm broadcasting from my living room. You're seeing inside my house. My dog just walked by. My kid just jumped on me. We're in this together."
Trodella says that CEOs and other leaders who have used Workplace to connect with employees in this honest, open way have been so gratified by the response that most will stick with the practice even after the crisis subsides.
WFH—or remote work?
There's a nuanced difference between remote work and working from home, a distinction that it is important for leaders to make as they prepare to shepherd a transformed workplace.
"Working from home, to me, connotates that I'm working from home, but I could go into an office," Trodella says. "Remote work suggests you are somewhere that it's not feasible (without getting on an airplane) to get into an office."
Lots of companies had work-from-home policies, Trodella says, with employees taking a day or two out of the week to focus on work from their house and avoid the commute. But leaders should be prepared for those policies and practices to fall short of what is needed for successful long-term remote work.
"We're going to see more [companies] having remote work policies coming out of this," she says, emphasizing the need to empower employees. "I do think that there's a nuance with how you communicate with remote people, because they're not going to be as accessible. So how do you bridge that connection? How do you make them feel part of a community and really understand the fabric and culture of an enterprise?"
It's a challenge that Trodella foresees as "tricky" for tomorrow's leaders and communicators.
Being present
One of the top recommendations that Trodella has for leaders trying to knit together the various teams and remote employees within their organizations is to increase the amount of time or ways they are "present." Again, she argues that video is one of the best tools for improving this metric.
At Facebook, leaders across the company have been working to be more present with video communications, from top executives to leaders like herself, who manage smaller teams (Trodella's group numbers 60 people). One way to build a regular video schedule is to have weekly live Q&A sessions, something that Trodella says has become a best practice for many business leaders.
The other piece for preserving company culture with the rise of remote work is paying close attention to the onboarding process. Trodella believes there will be innovative iterations in the future as companies try to create a successful virtual onboarding experience. "How do we simulate an experience virtually and really bring people on board?"
Virtual events can still deliver
One of the things that leaders should consider as they continue to manage remote teams and virtual connection is how to build companywide-events that mirror what were previously huge, costly in-person conferences.
Trodella gives the example of one client who held its annual staff event for U.S. store managers on Workplace from Facebook and were blown away by comments from participants about how excited they were after the event for the coming year. Scores on the virtual event were higher than the same metrics used to evaluate the live conference the year before.
The example shows that with some effort—investing in content, maybe bringing in some celebrities and demanding high production values—virtual events can have a big impact for an organization.
Embrace performance metrics
One of the keys for a company that can successfully manage remote employees is a focus on outputs over inputs. As a company, are you getting the results you want rather than managing timecards?
"With Facebook, we're very much a performance-based company," Trodella says, explaining that the company is less concerned "with people working nine to five, Monday through Friday" as it is with meeting quarterly goals. It's a trend that Trodella sees spreading to many organizations—and a mindset that's essential for success with remote employees.
"We've also seen people are getting a lot more efficient with their time," she says, with both Facebook and other companies learning to shed unnecessary video meetings that no longer serve a purpose.
Leaders have an opportunity to evaluate meetings and other practices that have become rote and no longer serve a purpose within your organization.
The message Trodella urges leaders and communicators to convey is one of trust and accountability: "We trust you; we trust you are doing the work. These are the results we need to drive, but I don't need to know every step you've taken along the way to achieve those results."
For some leaders, this approach might feel like a leap of faith, but it's the only way forward in an increasingly complex workplace where fewer and fewer employees will report to a central office.
COMMENT
One Response to "What Facebook has learned about leading and engaging remote workers"
D'franco

says:

Remote working is trending since the pandemic started, and a lot of companies had to adapt to this reality. With employees at home is important to companies to also keep in mind the security aspects to keep workers safe. Good post.